Colorado Cannons: Cannons News
Sunday, May 21
Cannons defeat Shockers, 12-2
Here he comes ... here comes Speed Renzer
ARVADA, Colo. (May 21, 2017) - The Cannons (4-0) defeated the Shockers (2-2) by the score of 12-2 on Sunday afternoon, May 21, at Arvada High School. BOX SCORE
Ted Jimenez (1-for-3) drove in three runs while Terry Harrison (2-for-3) and Jeff Duggan (1-for-3) had two RBI apiece. Mike Allgire (2-for-2, RBI) scored three runs and Jacob Maupin (2-for-4, double, RBI), Michael Smith and Jeff Renz (SB, RBI) each crossed the plate twice. Josh Zavislan (7.0 IP, 4 H, 2 R, 1 ER, 4 BB, 6 K) went the distance to improve to 3-0 on the season.
Billy Settlemire (RBI), John Bode (2-for-4, double) and Z each drew two walks during a game in which a myriad of odd injuries and mishaps took place. Smith was drilled in the right bicep by a line drive while tossing pre-game batting practice, Z was hit in the throat by an errant infield throw along the first-base line while heading out to the pitching mound, and the Shockers' centerfielder briefly fell to the ground after passing out.
After a bye on Memorial Day weekend, the Cannons will play the Bison (4-0) on Sunday, June 4, at 12:30pm at Green Mountain High School. DIRECTIONS TO GREEN MOUNTAIN HIGH SCHOOL
2017 SCHEDULE / RESULTS (printer-friendly PDF)
Get your customized Cannons team apparel for the 2017 season on the CANNONS GEAR link. Customize shirts with your name and jersey number, or design great team gear for your kids, wife, friends or girlfriend (boyfriend??).
-- CANNONS --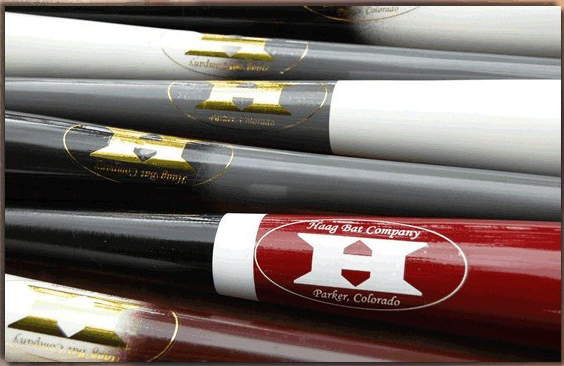 Haag Bat Company / haagbatco@comcast.net / 303-358-0695
Speed Racer