Colorado Cannons: Cannons News
Sunday, July 16
Cannons defeat Hitmen, 13-8
MAKE-UP GAMES: July 22 and 29
DENVER, Colo. (July 16, 2017) - The Cannons (8-2) defeated the Hitmen (3-6) by the score of 13-8 on Sunday afternoon, July 16, at Lincoln High School. BOX SCORE
Josh Zavislan (5.0 IP, 5 H, 2 R, 1 ER, 0 BB, 4 K) improved to 6-0 on the season while scattering four hits and allowing just one earned run in five innings of work. Zavislan, who also went 1-for-3 (two runs scored), did not allow a base on balls.
Billy Settlemire went 3-for-3 with five RBI while Terry Harrison went 3-for-5 with three runs and three RBI. Michael Smith (run, SB) went 3-for-3, Jacob Maupin (three runs) went 2-for-4 and Mike Allgire (SB, two BB) went 2-for-3 with three runs.
PRINTER-FRIENDLY 2017 SCHEDULE (includes make-up games)
The NABA has added make-up games for the Cannons on July 22 and July 29. Here's the upcoming schedule of games:
Saturday, July 22 (vs. Bulldogs) - 9am at North High School
Sunday, July 23 (vs. Royals) - 12:30pm at Alameda High School
Saturday, July 29 (vs. Royals) - 12:30pm at Regis Jesuit High School JV field
Sunday, July 30 (vs. Green Sox) - 4pm at Littleton High School
The All-Star Game and HR Derby will take place on Saturday, Aug. 5, at Golden High School. The HR Derby (open to all players; $10 to participate) begins at 1pm followed by the All-Star Game at 2:30pm. Congrats to the Cannons' 2017 All-Star Game participants: Mike Allgire, Michael Smith, Jacob Maupin and Terry Harrison. Josh Zavislan and Ted Jimenez were also voted in, but are unavailable to play on Aug. 5. Jeff Duggan will manage the team comprised of the Cannons, Buffaloes, Mudcats, Hitmen and Green Sox.
The Cannons will also play the Shockers on Sunday, Aug. 6, at 12:30pm at Bear Creek High School.
Get your customized Cannons team apparel for the 2017 season on the CANNONS GEAR link. Customize shirts with your name and jersey number, or design great team gear for your kids, wife, friends or girlfriend (boyfriend??).
-- CANNONS --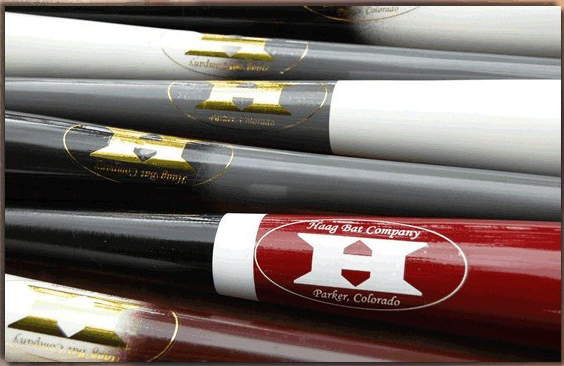 Haag Bat Company / haagbatco@comcast.net / 303-358-0695
TAKEN - particular set of skills