Colorado Cannons: Cannons News
Sunday, July 17
Cannons squeak past Cricket, 14-11
ENGLEWOOD, Colo. (July 17, 2016) - The Cannons (5-5) defeated Cricket Wireless (0-10-1) by the score of 14-11 on Sunday afternoon, July 17, at Brent Mayne Field. BOX SCORE
The Cannons held an 11-run advantage after two-and-a-half innings, but Cricket managed to pull to within one run after plating four runs in the third, two runs in the fourth, and another four runs in the fifth. The Cannons responded with a pair of insurance runs in the top half of the sixth inning, and proceeded to hold Cricket scorless in the bottom half of the sixth. The game was called after six complete innings of play due to the NABA's three-hour time limit.
Larry Hall went 2-for-4 with a double and four RBI, while Terry Harrison (3-for-3, double, three RBI), Michael Smith (2-for-4, double, two RBI) and Jay Barmore each scored three runs. Jeff Duggan, who took the mound with no outs in the bottom of the fifth, earned his first victory of the year.
The Cannons are scheduled to play back-to-back games on July 23 and 24:
Saturday, July 23 at Green Mountain HS 12:30pm vs. Black Sox (8-2)
Sunday, July 24 at Long Lake Ranch 4:00pm vs. Green Sox (0-10-1)
CANNONS 2016 SCHEDULE (PDF version)
QUOTABLES FROM JULY 17:
"I can't see it!!" - Bode, running away from a foul fly ball in the sun as if it were an asteriod
"Who bounces a fastball?" - Smith, writhing in pain behind homeplate after taking a ball to the family jewels
"Well ... he's already got five kids ... " - Duggan, making smalltalk with the homeplate umpire during Smith's ordeal
Get your customized Cannons team apparel for the 2016 season on the CANNONS GEAR link. Customize shirts with your name and jersey number, or design great team gear for your kids, wife, friends or girlfriend (boyfriend?).
-- CANNONS --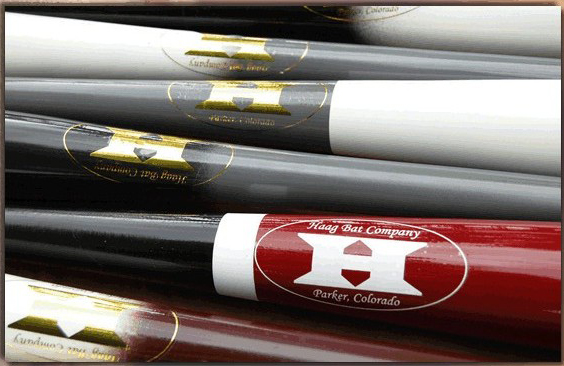 Haag Bat Company / haagbatco@comcast.net / 303-358-0695