Colorado Cannons: Cannons News
Sunday, June 26
Defensive miscues haunt Cannons in 23-13 loss to Mudcats
HR Derby & All-Star Game: Thursday, July 14
LAKEWOOD, Colo. (June 26, 2016) - The Cannons made six costly errors - resulting in 10 unearned runs - en route to being defeated 23-13 by the Mudcats (7-1) on Sunday morning, June 26, at Green Mountain High School. BOX SCORE
The Cannons also yielded 11 stolen bases while falling to 3-5 on the season. Longtime 18AAA Cannon Ted Jimenez went 3-for-4 with an RBI in his 35W Cannons debut while Mike Allgire, Michael Smith (two SB) and Terry Harrison drove in two runs apiece.
Larry Hall (2-for-3), Jeff Duggan (2-for-4, double, two runs), Jacob Maupin (2-for-4, three runs), Danny Hodges and John Bode (two runs) all finished with one RBI. The Cannons turned their 10th and 11th double plays of the 2016 campaign on June 26, which is nearly twice as many as their opponents (six).
The Cannons are scheduled to play the Hitmen (3-6) on Sunday afternoon, July 10, at 12:30 p.m. at Ponderosa High School. DIRECTIONS TO PONDEROSA HIGH SCHOOL

The 35W Home Run Derby (6:00 p.m.) and All-Star Game (7:30pm) are scheduled to be held on Thursday night, July 14, at Double Angel Ballpark in Parker. DIRECTIONS TO DOUBLE ANGEL BALLPARK
CANNONS 2016 SCHEDULE (PDF version)
Get your customized Cannons team apparel for the 2016 season on the CANNONS GEAR link. Customize shirts with your name and jersey number, or design great team gear for your kids, wife, friends or girlfriend(s).
-- CANNONS --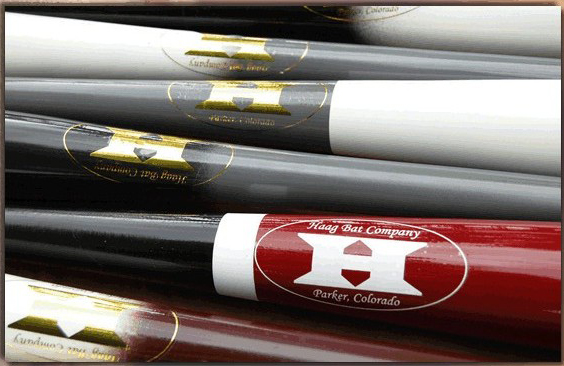 Haag Bat Company / haagbatco@comcast.net
THERAPYusaDAD