Colorado Cannons: Cannons News
Monday, February 8
PAYMENT DUE at batting practice on Feb. 13
Duggan, Allgire, Smith & Barmore on Jan. 26
LITTLETON, Colo. (Feb. 8, 2016) - The Cannons will have batting practice on Saturday, Feb. 13, from 11am-12pm at Extra Innings in Littleton. The first payment of $150 is due at this practice (cash, or check made payable to Jeff Duggan). PLEASE BRING $5 CASH TO ALL PRACTICES TO COVER RENTAL FEES.
If you're unable to attend practice on Feb. 13, please mail your $150 check to Duggan. Remember - checks need to be received prior to Feb. 18 (NABA payment due date). THANKS SO MUCH FOR YOUR HELP.
Jeff Duggan
6425 S. Lee Ct.
Littleton, CO 8012
Team fees are $300 per player. The final payment of $150 is due at practice on Sunday, March 13.
FULL CALENDAR OF PAYMENT DATES & EVENTS
The 2016 roster and preliminary game schedule are also now available.
The Cannons concluded the 2015 campaign at 9-8 overall following an ominous 3-7 start. A valiant and admirable six-game winning streak to close out the regular season was highlighted by a come-from-behind, walk-off victory over a perennially-competitive Mudcats team on Aug. 2 at North High School.
CLICK HERE FOR FINAL 2015 STATISTICS and GAME-BY-GAME BOX SCORES
CLICK HERE FOR ARCHIVED 35W and 18AAA STATISTICS AND RESULTS
Get your customized Cannons team apparel for the 2016 season on the CANNONS GEAR link. Customize shirts with your name and jersey number, or design great team gear for your kids, wife, friends or girlfriend (boyfriend? Maupin??).
-- CANNONS --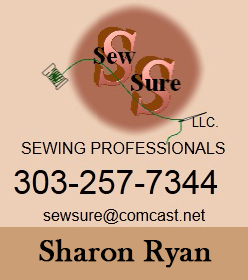 Official tailor of the Cannons
KRAMER - who wants to have fun