Colorado Cannons: Welcome
Sunday, June 28
Errors haunt Cannons as Buffaloes prevail 15-4
Hall (2-for-4) had three RBI
LAKEWOOD, Colo. (June 28, 2015) - The Buffaloes defeated the Cannons by the score of 15-4 on Sunday afternoon, June 28, at Bear Creek High School. BOX SCORE
The Cannons - who fell to 3-5 on the season - committed 10 errors, leading to nine unearned runs. The Buffaloes (4-3) finished with 10 hits and made just two errors. Larry Hall went 2-for-4 with three RBI as Zacc Ivy (6.0 IP, 5 H, 9 R, 2 ER, 5 BB, 5 K; now 2-3) took the loss despite yielding just a pair of earned runs in six innings of work. Ivy (double, RBI) also went 2-for-4. With the loss, the Cannons dropped into seventh place in the 35W standings.
The Cannons had just nine players at Sunday's contest, as five regulars were unavailable.
After a bye on Independence Day weekend, the Cannons will return to action with back-to-back games on Saturday and Sunday, July 11 and 12. Saturday's game (vs. the Spartans; rescheduled from April 26) will be played at 4:00 p.m. at Prairie View High School, and Sunday's game (vs. the Aces) will begin at 12:30 p.m. at East High School.
DIRECTIONS TO PRAIRIE VIEW HIGH SCHOOL
DIRECTIONS TO EAST HIGH SCHOOL
CANNONS NOTES: The 35W All-Star Game and Home Run Derby are coming up on Thursday, July 16, at Double Angel Park in Parker ... With his first-inning single against the Buffaloes on June 28, Terry Harrison extended his streak of hits in consecutive at bats to eight, setting an all-time Cannons record (the team was founded in 1997) ... Harrison's streak eclipsed the previous record (seven consecutive hits) set by current 18AAA Cannons infielder Ted "Dizzle" Taylor in 2013 ... The hit also gave Harrison 10 hits in his last 11 at bats ... Harrison is hitting .538 (14-for-26) with four stolen bases and a .581 on-base % ... Harrison and Ivy (.485 batting average; 16-for-33) are tied for tops on the team with 11 RBI apiece ... The Cannons have allowed 81 runs this season, 35 of which are unearned ... With 10 errors on June 28, the Cannons saw their team fielding % drop to .872 ... The Cannons have more than twice as many extra-base hits (31) as their opponents (15) ... Newcomer Eric Rogers (#10) contributed three putouts during his spot start in LF on June 28, including a nifty running catch moving towards the LF line ... Jeff Duggan, Mike Mora and Harrison turned the Cannons' second double play of the season on June 28, a 4-6-3 combination in the top of the third inning.
Get your customized team apparel for the 2015 season on the CANNONS GEAR link. Customize shirts with your name and number, or design great team gear for family and friends.
-- CANNONS --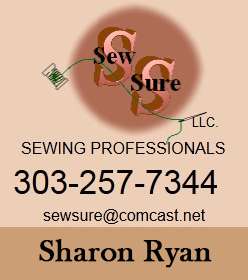 Official tailor of the Cannons
The Hell is Going On?