Colorado Cannons: Welcome
Sunday, July 26
Cannons overwhelm Greensox, 23-12
Kyle went 4-for-4 with four RBI
ARVADA, Colo. (July 26, 2015) - The Cannons (4-7-0) defeated the Greensox (2-9-0) by the score of 23-12 on Sunday evening, July 26, at Long Lake Ranch Park. BOX SCORE
It was a hit parade for the Cannons, who snapped a grueling five-game losing streak. Every Cannon had at least one hit, and four players had four-or-more knocks. Larry Hall went 5-for-6 with five RBI while Kyle Way went 4-for-4 with four RBI. Mike Mora (3B, three runs, two RBI) and Michael Smith (2B, two runs, two RBI, three SB) both finished 4-for-6 while Mike Allgire (2B, SB, three runs, three RBI) and Jeff Duggan (2B, RBI, three runs) both went 3-for-6.
Zacc Ivy (SB, three runs, two RBI), Danny Hodges (four runs, three RBI, three SB) and John Bode (three runs, 3B) all went 2-for-6. Carlos Bossy (1-for-4, two walks, two runs) reached base three times as the Cannons hit .536 (30-for-56) on the afternoon.
Duggan (4.0 IP, 5 H, 4 R, 0 ER, 3 BB, 0 K; now 1-3), who did not allow an earned run in four innings pitched, earned the victory in relief of Ivy (4.0 IP, 8 H, 8 R, 4 ER, 5 K; no decision).
The Cannons will return to action with back-to-back games - both of which will be played at North High School - on Aug. 1 and 2. Saturday's game, a make-up contest against the Spartans (5-6-0), will begin at 12:30 p.m. Sunday's regularly-scheduled game against the Mudcats (9-1-1) will start at 9:00 a.m.
DIRECTIONS TO NORTH HIGH SCHOOL
CANNONS NOTES: The Cannons broke a single-game team record for hits with 30 against the Greensox on July 26 ... The previous record was 29, set on 2015 opening day (April 12) in a 22-11 victory over the Buffaloes ... The Cannons have a slugging % (.474) that is 105 points higher than that of their opponents (.369) ... The Cannons are also hitting more than 50 points better than their opponents (.356 to .298) ... Walks will need to be an area of improvement for the Cannons' pitching staff if the team is destined to make a run in the playoffs ... The Cannons have allowed 78 bases on balls while drawing less than half of that total (35) ... Fielding will also have to improve down the home stretch ... The Cannons have committed 59 errors and the team fielding % now registers at a concerning .856 clip ... The Cannons were able to slug their way to victory against the Greensox on July 26 despite nine fielding errors ... The Cannons' average of more than five errors per game continues to contribute to a startling amount of unearned runs ... 52 of the Cannons' 124 runs allowed this year have proved to be unearned (41.9%) ... CLICK HERE FOR AN UPDATED PDF VERSION OF THE CANNONS 2015 SCHEDULE.
Get your customized team apparel for the 2015 season on the CANNONS GEAR link. Customize shirts with your name and number, or design great team gear for family and friends.
-- CANNONS --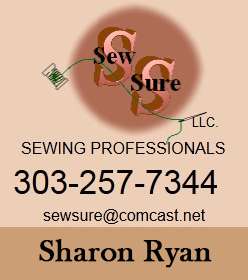 Official tailor of the Cannons
You Betcha