Canadian Masters: Welcome
Thursday, October 25
MASTERS -Apr 1-7, 2019 - MAÎTRES - Host- Nuntana CC & SK !
2018 British Columbia Site
"Welcome - Bienvenue " !
Thanks eteamz+ Active.com for supporting

Masters Curling Championships 2008-'19
Clik the Global Media Release - 2019 Nutana Club - SK
https://globalnews.ca/news/4467803/canadian-masters-curling-championships-saskatoon/
check out the read speak option on Global ! very kewl

FLASHBACK 2009 Masters
Thx host Nutana CC Clik and view
http://www.eteamz.com/CanadianMasters/index.cfm?subsite=4933522
Humbolt Community Support. . .
- Thoughts of Peace, Strength & recovery. . .
Click CMC crest for info & results > > >
Masters Curling Championships - Canada, April 1-7
Host 2019 Nutana CC Saskatoon SK. Enter your team !

Host 2018 - BC,The Surrey & WhiteRock Clubs.
Men AB wins over BC (8-2) for Championship Gold !
Gals BC wins over SK (8-4) for Championship Gold !
The Canadian Masters Curling Champions 2018 !
BC - Pat Sanders, Lorraine Gagnon, Sherry Findlay, Roselyn Craig
AB - Mickey Pendergast, Rob Armitage, Randy Ponich, Rick Hjertaas
Thanks Canada ! Check in and Clik back often ! Support Masters Curling !
MENS

Masters 2018

WOMENS

Mickey Pendergast

Alberta

GOLD

Pat Sanders

British Columbia

Craig Lepine - BC

SILVER

Delores Syrota - SK

Mark Koffski - BC- Host

BRONZE

Colleen Pinkey - NS

Matt Franklin -MB
Craig Mackie PEI

Qualifier

Sportsmanship
The players choice

Dale Curtis - ON
Ellen Johnson YK
The 'best of the best' after the 2018 Masters Finals
RESULTS and information - Short Cut Just CLIK here !
BC Photos https://www.facebook.com/curlbc.ca/photos/a.10160203475850483.1073741885.318254030482/10160219793870483/?type=3&theater
Results and Scoring
Mens Players List http://bot.curlbc.ca//web/CompRR?compid=2739#Teams
Womens Players List http://bot.curlbc.ca//web/CompRR?compid=2741#Teams

___Thanks WHITEROCK and SURREY for Supporting 60 + Athletes_____ .

The 2018 Masters Gold, Silver, Bronze & Playoff overview !

The BC Women's team of skip Pat Sanders, third Lorraine Gagnon, second Sherry Findlay and lead Roselyn Craig won gold by defeating the 2017 defending champion Saskatchewan team of skip Delores Syrota, third Beverly Krasowski, second Donna Liebrecht and lead Sylvia Broad 8-4 to win Women's gold 2018 !

In the Men's Gold medal game, Alberta's team of skip Mickey Pendergast, third Rob Armitage, second Randy Ponich & lead Rick Hjertaas beat BC's men's team of skip Craig Lepine, third Neil Houston, second Craig McLeod & lead Kevin Jeannotte by an 8-2 score ! So the SK gals and BC guys take the silver medals in 2018

Bronze - Nova Scotia's Colleen Pinkney won Bronze defeating Ontario 6-4 in the women's bronze medal game. Meanwhile Rob Koffski's BC-Host team, Pat Ryan Vice, Randy Nelson 2nd with Glen Brennan, beat Manitoba's Matt Franklin squad 3-1 to win the men's bronze medal .
The Masters Awards banquet had Team PEI's Craig Mackie as the men's sportsmanship award winner with Ellen Johnson from the Yukon the women's choice. The players Choice's. Thx PEI Web site for the information recap. April 9, 2018.

A Note about history in the making. BC Lead Roselyn Craig won the Canadian Masters 2018 and tossed her rocks with a stick , so it is thought that she is the 1st athlete to do so! Congratulations Roselyn !
Double Hall of famer Elaine Jones of MB as a skip reached the Masters finals X2 ( with a stick delivery) and was the forerunner of this athletic achievment. These athletes are allowed to compete in the Canadian Open Curling Championships !
CURLBC Recap of the 2018 Masters A GOOD Read ! Clik In here
https://www.curlbc.ca/wp-content/uploads/2018/04/The-Curling-Connection_April-2018.pdf
Saskatchewan Hosts in 2019, followed by New Brunswick 2020 & Manitoba in 2021 . .
( as per the original Curling Canada Congress MA delegates agreement )
__________________________________________________________________
Contact SaskCurl for the National details re Host Club and 2019 details !
https://curlsask.ca/contact-us/
___ 306.780.9202(tel) _______________________________________________

Congratulations - Leader Mike Carson !
The Masters Volunteer Leader wins Prestigious Award CC award ! Info CLIK here ~
http://www.curling.ca/blog/2018/02/27/curling-canada-honours-annual-award-winners-2/

The Masters Volunteer Team members are listed here . . . . . http://www.eteamz.com/CanadianMasters/index.cfm?subsite=5357884

Season of Champions Fact Books- Check Past Masters Champions -CLIK !
http://www.curling.ca/championships/ford-season-of-champions-fact-books/

> > 2017 Games Scores and Info Direct Clik here Scores by CurlON
http://www.2017masterscurling.ca/live-streaming/
Title Sponsor > > > http://www.1855hygrade.com/

Hy-Grade Steel Roofing 2017 Canadian Masters Curling Championships.
Thank you Guelph Members for the great job done hosting the Canadians, Merci
MENS

Masters 2017

WOMENS

Team Al Hackner

Northern Ontario

GOLD

Team Delores Syrota

Saskatchewn

Fred Armstrong - AB

SILVER

Dale Curtis - ON

Jim Wilson - SK

BRONZE

Janet Klebe - BC

Bill Hope - PEI


Qualifier

Gwen Wooley - MB
Saskatchewan Hosts in 2019, followed by New Brunswick 2020 & Manitoba in 2021 . .
( as per the original Curling Canada congress delgates agreement )
IMPORTANT. MOVING FORWARD from 2017 into 1918 and beyond !

A STEWARDSHIP CHANGE For Masters National Championships is now in place:
For any information about Provincial and the National Masters Championships please contact your provincial curling executives who for 2018 and on will provide the stewardship for this championship. The past volunteers of the National Masters (60 + athletes) thank all athletes for your past, and future participation in this important Canadian Championship ! It has been our pleasure to serve from 2007 through 2017 alongside the local hosting clubs, sponsors, athletes, and curling executives all across Canada who make this event viable! You can volunteer ! feel free to contact your local Club, Provincial or National Governors. Keep building Masters Championship Curling in Canada - it has been in place since 1986 ! Call now and help run this event and maintain this historical website. You can help by inputing the data for each years event and help honour the Masters athletes who participate !
Merci and Thanks . . your Canadian Masters National Committee volunteers 2000- 2017!
Masters Brushing Matches the Seniors and other CC National Championships. Players and coaches are to ensure that any sweeping brush/pads brought to the Masters arena of play are compliant withThe Curling Canada Sweeping Moratorium .
Volunteer and help maintain this website ! It houses the historical data that forms a large and valued part of Canada's Curling History.
________________________________________________________________________
M2016 Masters Curlers say 'Thanks Kathy Siddall ( Curl Canada Award winner) and Tony Stirling alongside the Valley volunteer's of Glooscap ( Kentville CC) and Wolfville CC! This gang of volunteers put together an awesome event – Outstanding !
Congratulations Athletes on reaching the Top echelon of Masters Curling !

Mens

Masters 2016

WOMENS

Team Ed Lukowich

Alberta

GOLD

Team Merle Kopach Saskatchewan

Bruce Delaney - ON

SILVER

Margaret Cutcliffe - NS

Eugene Hritzuk - SK

BRONZE

Pat Malanchuk MB

Keith Switzer - BC

Qualifier

Isabel Yearmans- NB
Local, provincial and National volunteers assist and help guide Canada's Masters National Championships, Thanks- Merci !! The Member associations of Curling Canada host and operate the Masters Championships on an established rotational basis with each province running its own Masters Playdowns and Championships, most for thirty +plus years and counting !
__Support 50 + Athletics , Seniors, Masters & Grandmasters___________________________
Copyright 2007-2018 - All rights reserved- Thanks to any Contributors for helping ! No Liabilties accepted by the volunteers. Please ask for written Ok to Copy any of this . Thank you
Wikipedia volunteers , feel free to post this history into Wikipedia - Merci and Thanks .
_____________________________________________________________________________
NEWS: Seniors, Masters & Grandmasters Curling groups are all growing !
Start a GrandMasters Championship in your province ! 70 is the new curling 55
2018 Nova Scotia Champions : http://grandmasterscurlingns.ca/blog/
2018 Ontario Grandmasters Champions : http://grandmasterscurling.com/champions/
Canadian Masters Championships
2016 Champions Page - Click this line to view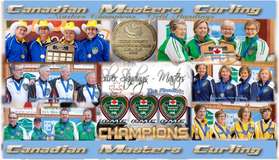 The Best of Canada's Best, 2016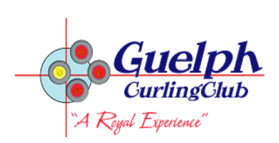 Proud Host - 2017 Masters Championships
CANADIAN MASTERS CURLING CHAMPIONSHIPS - TRAVEL THE NATION
Masters Curling, like the Brier and other Canadian Curling Championships, is hosted annually in provinces across Canada. . The efforts of the host locations have been the key in developing successful Masters Curling Championships !
2000 - B.C. Surrey - Valley CC
2001 - Manitoba - Fort Garry CC
2002 - Alberta - Medicine Hat CC
2003 - Saskatchewan - Assinaboia CC
2004 - British Columbia - Kelowna CC
2005 - Manitoba - Brandon - Riverview CC
2006 - Nova Scotia – Bridgewater CC
2007 - Ontario - Hamilton Glendale CC
2008 - British Columbia – Nanaimo CC
2009 - Saskatchewan - Saskatoon Nutana CC
2010- New Brunswick -Thistle St Andrews CC
2011 - Manitoba - Winnipeg, Assiniboine Memorial CC
2012 - Quebec -Boucherville & Lambert CC's
2013 - North Ontario - Thunder Bay- Prince Arthur CC
2014 -Alberta - Coaldale CC - Co Chairs John Ellsworth and Larry Taylor
2015 - Yukon - Whitehorse CC - Co Chairs Pat Banks and Elaine Sumner. YK
2016 - Nova Scotia – Kentville CC & Wolfville CC - Co ChairsTony Stirling, Kathy Sibbald Co Chairs
2017 - Ontario – Guelph - Co Chairs Rod Stork, Doug Goff, Co Chairs, Kathy Brown Manager
2018 - British Columbia - Surrey,Cloverdale CC & Whiterock, Peace Arch CC -
2018 - Event Manager, Nigel Easton Co-Chairs Susan Martin (Cloverdale) & Darrell Zbeetnoff (Peace Arch).
2019 - Saskatchewan
2020 - New Brunswick
2021 - Manitoba

Thanks to the Curling Clubs and Provinces who host The Canadian Masters Championships

Masters athletes from all across Canada can qualify for the Canadian Masters National Championships by joining a curling club, entering "The Masters" and then winning their respective Provincial or Territorial Championships.

2018 Dates of Play April 1-8 click for info https://www.2018masterscurling.com/
2017 Completed - Ontario Curling Media & Press Release:
http: //d5848hujxpva6.cloudfront.net/wp-content/uploads/sites/6/2016/02/2017-Guelph-Masters.pdf
________________________________________________________________________________

Thanks to the Host Volunteers - Fantastic Support !
2015 NVD MASTERS CHAMPIONSHIPS, WHITEHORSE CC - Yukon!
Click Banner for 2015 CHAMPIONS PAGE
MENS

Masters 2015

WOMENS

Team Ron Westcott

Manitoba

GOLD

Team Karen Lepine

British Columbia

Gordon Williams - NO

SILVER

Diana Favel - ON

Steve Ogden - Nova Scotia

BRONZE

Linda Wagner - Alberta

Ralph Will - BC

Qualifier

Pat Malanchuk - MB
Thanks Whitehorse - See you all in the Yukon - please visit when you can !
Presenting Sponsor NVD Hotel Divison !

Click Logo for news
2104 ATB Financial MASTERS CHAMPIONS - ALBERTA Click + 2014 CHAMPIONS PAGE
MENS

Masters 2014

WOMENS

Team Eugene Hritzuik

Saskatchewan

GOLD

Team Merle Kopach

Saskatchewan

Les Rogers - AB

SILVER

Diana Favel - ON

Layne Noble - Ontario

BRONZE

Lorraine Jeffries - BC

Ralph Will - BC

Qualifier

Pat Malanchuk - MB

Masters Curlers of Canada and The National Committee
Sunday, April 14
2013 Womens Masters Champions - Ontario - Team Potter
Masters Champions of Canada, ONTARIO wins Gold !

Team Potter wins Ontario's 3rd Canadian Masters Championship (Womens)
This Team from Ottawa ( Silver winner in 2012) ran up a record of 9 and 1 through the RR and the playoffs and takes home the gold medals ! Double winners Joyce and Janelle are also Canadian Senior Champions from a few years back.
Congratulations Team Ottawa, Team Ontario, now Team Canada ! Well done !
Experience takes the day in Thunder Bay

ON - 9-1 Joyce Potter, Diana Favel, Janelle Sadler, Jennifer Langley - Ottawa, Rideau CC
Background story courtesy of the Ottawa Citzen
As a 14-year-old, Joyce played lead for her skip/sister Muriel when they won the 1964 Saskatchewan schoolgirls' title. Almost 50 years later, which included a 15-year hiatus from competitive curling to focus on family and work, the Rideau Curling Club member has established herself as one of the top seniors (50 and older) and masters (60 and older) curlers in Canada
Since returning to curling 15 years ago, Potter has won nine Ontario championships - two in the intermediate division (1999 and 2001), four seniors (2003, 2005, 2009 and 2011), and three masters (2011, 2012 and 2013).
Her provincial achievements qualified her for seven Canadian championships, which produced two gold, two silver and one bronze medals as well as two fourth-place finishes.
She won gold at the national seniors in 2005 and the 2013 national masters in April in Thunder Bay, Click the link for the full article .
Courtesy OTTAWA CITIZEN ..
http://www.ottawacitizen.com/mobile/sports/news/After+long+distinguished+curling+career
Sunday, April 14
2013 Mens Masters Champions - Alberta
Canadian Masters Champions ! - clik pic for 2014 info
Congratulations Team Calgary, Team Alberta, now Team Canada ! Well done !
10-0 Harold Breckenridge, Don Hier, J.R. McDonald, Gord Dewar - Calgary, Inglewood CC

Team Breckenridge goes into the record books as the first Alberta team to win the Canadian Masters Championship(M).This powerful Team from the Inglewood CC in Calgary Alberta sports a undefeated record at the 2013 Masters Championship. That record goes really well with the Gold Medals, along with getting thier names engraved on the Masters Champions Shield of Honour. At least two members of team Breckenridge played well in the Soo Brier when Ed Werenich won ( 1990) so Harold,Jimmy MacD and company now have many more special memories about Canadian Championship Curling in Northern Ontario,especially about the Port Arthur Curling Club In Thunder Bay ! Ontario was not going to take the Canadian Championship away from team Alberta this time as Team Alberta defeated Team Ontario in both the RR and the Championship game in 2013 !
Canadian Championship curling - Where dreams and hopes can be fulfilled !
We wish team Breckenridge best of luck in 2014. A repeat the win on home turf in 2014 would be sweet as The Masters Canadians are Hosted by Coaldale Alberta in 2014 !
Media Link - Courtesy Calgary Sun - NATIONAL CHAMP AT LAST !
The fifth time was the charm for Harold Breckenridge. ... Calgary skip Harold Breckenridge won the Canadian Masters curling championship Sunday. Story here:April 14 -2013
http://www.calgarysun.com/2013/04/14/breckenridge-national-curling-champion-at-last
NEWS and HEADLINES - Canadian Masters Curling -
Canadian Masters Committee = The Great Volunteers
2018 CANADIAN MASTERS-Lost out in 2018 ?
Win your zone, region, province. Shoot to 'Win Gold at the Canadians' !
Put your 2019 & 2020 Masters team together now .
Join the Provincial and Territory Champions
GIVE IT A GO !
_______________________________________________________________

MASTERS SPORTSMANSHIP AWARDS - The curlers choice's
The players choice 's ! Recognized at the players National Banquet annually !
- MASTER CURLING ROCKS! ...by the numbers !
Did you know that from 2007-2015 > > over 3700 Masters teams have entered the Master Playoffs with a dream of Victory.
That is over 12700 athletes
Support Masters Curling - Enter your team in the Play-downs. Grow the Championships !
________________________________________________________________________
MASTERS CURLERS on GRASSROOTS BLOG - Click through
http://grassrootscurling.blogspot.com/2010/03/undefeated-curling-masters-off-to.html
________________________________________________________________________
MASTERS CURLING CONTINUES TO GROW !

Scotland National Masters Champions list - Info here:
http://www.royalcaledoniancurlingclub.org/past-national-champions/national-masters-champions-men/
________________________________________________________________
GRAND MASTERS CURLING TAKES OFF . . Now a Curl Ontario Sanctioned event !
http://grandmasterscurling.com/what-i-do/
Rod Matheson and Eldon Coombe and wins the 2012 Championship ! Edmondson wins the 2014 & 2018 Grand Masters
_______________________________________________________________________
_______________________________________________________________________
Canadian Curling Association Fact Book and Season of Champions
These CCA publications honour the Canadian Masters Curling Champions.
_________________________________________________________________
HAll of FAME - ONTARIO GALS two time Canadian Champions !
Sorley & Team pictured here. http://www.eteamz.com/CanadianMasters/index.cfm?subsite=4885768
Niagara Sports Hall of Fame click here.Then search for http://www.nflibrary.ca/nfplindex/results.asp?sk=browse&q=349&key=85397&start=101&pp=276&db=5
_________________________________________________________________
- CMCC WEBSITE -VOTED OFFICIAL VOICE of Masters Curling In Canada @ the - CCA National Congress 2009. Copyrite 2009-2018..all rights reserved. If you copy please ask for permission Merci
_______________________________________________________________
2019 CANADIAN MASTERS - Watch here for this exciting location in Saskatchewan.

Masters Curling Canada - Since 1987 Click for 2013

Click PACC for 2013 event news- information
2012 CANADIAN MASTERS CHAMPIONS - McDonald (M-NFLD) Kopach ( W-Sask)

Toby McDonald, Wayne Hamilton, Lloyd Powell, Paul Aiken - Ballyhaly CC
. . . 2012 Canadian Masters Champions


Canadian Masters Champions 2012 - Men - Newfoundland
Finalists - Toby McDonald of Newfoundland wins over Lawren Steventon of Quebec .
_________________________________________________________________________
Canadian Masters Champions 2012- Womens - Saskatchewan
Finalists - Merle Kopach of Saskatchewan wins overrJoyce Potter of Ontario.

Merle Kopach, Audrey Crosson, Linda Delver, Rae Wilson - Granite CC , Saskatoon

Click Here for Team Info/ Standings and Pictures
Saturday, March 24
2012 Championship Standing - Quick List - CLICK THIS LINE FOR RESULTS.
2012 Championnats de curling des Maîtres Flashback info !
The Curlers say
Thanks - Merci ! "Boucherville + St lambert " !
Provincial and Territory Masters Championship Curling Athletes !

Hello Canadian Masters Curlers !
Build your team now for The 2018 Masters Hosted By BC's Surrey and Whiterock - Cloverdale CC and Peace Arch CC
2019 Saskatchewan & 2020 Manitoba
__________________________________________________________________________

Masters Athletes - Across Canada Curling Championships Since 2000 - Start 1987
GOLD Leaders - Canadian Masters Curling Championship
Canadian Masters Championship - Provincial Gold Leaders – Women


Saskatchewan 5 – 2017, 2016, 2014, 2012, 2009 - Syrota, Kopach, Kopach,Kopach, Morrison,
Alberta . 4 - 2008, 2007, 2001, 2000 - Oates, Wagner, Tucker, Raymond
Ontario . . . 3 - 2013, 2005, 2003 - Potter, Sorley, Sorley
N. B . . . . . . . 2 - 2004, 2002 - Vaughan, Vaughan
Nova Scotia. . 2 - 2010, 2006 - Bartlett , Bartlett
B.C. . . . . . . . . . .2 - 2018, 2015 - Sanders, Lepine
Manitoba . . . . . . 1 - 2011 - McDougall


Canadian Masters Championship - Provincial Gold Leaders - Men
Manitoba . 6 - 2015,2009, 2005, 2004, 2002, 2001 - Westcott, Orr, Armour, Bailey, Grove , Fry
Ontario. . . . 3 - 2010, 2007, 2000 - Dorey, Edmondson, Sharples
B.C. . . . . . . . 3 - 2011, 2008, 2006 - Gelowitz, Pugh, Mackenzie
Alberta . . . . . 3 - 2018, 2016, 2013 Pendergast, Lukowich, Breckenridge
Quebec. . . . . . . 1 - 2003 - Moon
Newfoundland . . 1 - 2012 - McDonald
Saskatchewan . . . . 1 - 2014 – Hritzuk
Northern Ontario . . . 1 – 2017 - Hackner
__________________________________________________________________________________

The 1st Canadian Masters Champions - Team BC
CANADIAN MASTERS CURLING CHAMPIONSHIPS - A HERITAGE EVENT
The Canadian Masters Curling Championships started in 1987 and became an across Canada National Championship event in year 2000 . The Western Canadian Masters Championship was the forerunner of this event alongside the Maritimes Masters Championship. Athletes who compete must be 60 years of age. Sixty (+) curling is one of the largest group of curlers in Canada.The Masters Championship event is held annually in provinces across Canada. HELP WANTED - HELP FIND THE KEN WATSON SHIELD ! If you have ever seen this award( Pictured above) or know the wherabouts - Let us know ! Help keep this historic throphy in circulation,
Plus if you have had your picture taken with the Watson Shield ( 1987 to 1999) please forward a copy.

WORLD CURLING TOUR RECOGNIZES CANADIAN MASTERS ATHLETES
2007 Spirit of curling announcement helps build curling athletes
The Asham WCT and Capital One Grand Slam of Curling, are pleased to assist the continued development of the Masters level within our sport. The Masters players have laid the foundation for the Olympic athletes of today, and this is our way to say "thank you!" Our assistance with this National Championship is something that makes all players on the Asham WCT proud !...( 2008 and 2007 Press releases - Asham World Curling Tour Sponsorship) Masters Curling says 'Thanks World Curling Tour' for supporting !

Canadian Masters Curling Championship
CANADIAN MASTERS CURLING CHAMPIONSHIPS - CCA SANCTIONED IN 1999
The Masters Canadian Championship was sanctioned by the CCA delegates at the 1999 AGM.
Masters Curling Championships of Canada has grown to 25 plus teams each year. This Championship is guided by the Masters Championship Committee of volunteers. Each year a host committee organizes the Canadian Championship and takes a huge responsibility of funding and sponsorships to help provide the annual costs of hosting the Canadian Masters Championship. The CCA Member Associations assist with some of the uniform, travel and lodging costs. Since 2007 a volunteer committee has povided the guidance on of thie event,
Exopected soon CC stewardship and operational guidance and equitable funding.
___________________________________________________________
The future of Canadian Masters Curling Championship requires the resources of the CCA, the Provincial Associations along with existing support groups . Sponsorship development will strengthen further as the full resources of the CCA and Member associations are applied to the Canadian Masters Championship Event. The Masters is now a part of the annual CCA Congress process.
Masters Curlers thank the efforts of The Canadian Masters Committee Members and the Championship event volunteers , who alongside the event sponsors make this event a reality each season !
Masters Curling -Since 1987 ! - Across Canada from year 2000 to present.

Click for Masters Champions Honour Roll
Click Canadian Masters Tab for all Masters Champions !
TwoTime Canadian Masters Champion (2004 Champs Photo) - NB
NOTE: This is an information site about Masters Curling in Canada.
Historical data is posted from time to time as it is collected from competitors, volunteers and other sources. Accuracy is work in progress and is maintained as well as data sourcing permits. Additional details about the Canadian Masters Champions, Finalists, Semi-finalists, participating players and RR standings is welcomed from persons who can supply data for this Masters historical data base. The vision is to have this "Masters Collection" information placed on web sites such as Canadian Curling Association or the other Member associations. The Canadian Masters Champions have been featured in CCA publications ( Extra End Mag and Annual fact Book) since 2008.
Note: No liabilities are assumed by the volunteers. Corrections and updates are welcomed. All rights reserved. Please request permission to use any data from this site.
Thanks to all persons and sites who have fowarded data so far. Enjoy your visit !
Copyrite from 2008- 2012 plus ,the day- night you might visit this web-site.
____________________________________________________________________
Masters curlers from 2007 to 2011 number over 2050 teams who have entered Masters playdowns.That is over 8200 curlers who have said YES to MASTERS CURLING CHAMPIONSHIPS. A much bigger number of participants exists if you roll back and add in the teams and players from 1986 through 2006 !
Beyond the Championship playdowns , it is thought that 60 + curlers form the backbone of most/many curling clubs in Canada.

Manitoba - Barry Fry, Don Duguid, Winston Warren, Barry Coleman
Canadian Masters Committee - Please Click this line for information.
If you are able to serve as a member of the Canadian Master Championships Committee please contact the CMCC Chair (Mike Carson) or Elaine Jones in Winnipeg..
note: No liabilities are assumed or will be assumed by the CMCC or the volunteers. CMC is a voluteer group of individuals building Masters Curling in Canada. Copyright properties are in place 2000-2013. Thanks to all sources for the courtesy of any or all shared info that may be posted on this site. Masters Curlers thank all contributors of content forwarded and posted. Should you wish to assist on keeping this site alive with donations of time or $$ or company sponsorship , please contact Chair Mike Carson. ( easy to do..visit the committee page ) Enjoy your time on the CMC Web !
_______________________________________________________________

Click = return to top