California District 31: My Site News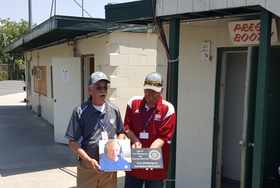 Dedication of WR press booth to LB
Thursday, August 10
Western Region Press Booth dedicated to Larry Burch
Tuesday, July 4
Field dedicated to Larry Burch
At the start of the opening activities for the Majors Championship game on July 4th, 2017; Field 1 at Mountain View Park was dedicated and renamed to Larry Burch Memorial Field. Larry's wife, Ingrid, was in attendance with other family members.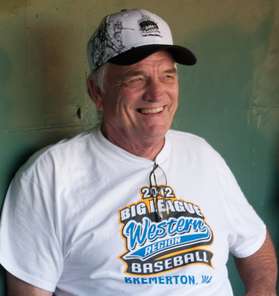 Larry Burch
Friday, June 9
District 31 Mourns the Passing of former DA, Larry Burch
It is with a heavy heart that we announce the passing of our former District Administrator, Larry Burch, on Saturday morning the 20th of May.
Please send your thoughts and prayers to his wife, Ingrid, and family.
Rest in Peace Larry.
Services were held on June 9th at the chapel at Alhiser-Comer Mortuary in Escondido, followed by a graveside service at Oakhill Cemetary.
Click on the header above to link to the Little League International website announcement.
Larry was a Little League volunteer for Forty plus years, serving as District Administrator for California District 31 for over 20 years.
Retired from his position as Regional Manager for a large shipping company, Mr. Burch served in the United States Army, proudly and admirably during tours in Vietnam.
By appointment of Litttle League CEO, Stephen Keener, Larry served on the Little League International Advisory Board from 2013 to 2016 as one of two Western Region representatives.
The Advisory Board consists of current and former district administrators and assistant district administrators as well as other local league volunteers whose many years of experience at the district and local levels of Little League operations is highly valued by Little League International.
For many years, Mr. Burch volunteered at the Western Region Headquarters. He announced many tournament games for the teams' local radio station play-by-play. Until recently, Larry was the head of the Media Relations committee at Western Region.
Click here to see a video presentation from Stephen Keener on Larry's retirement.
Larry served as Master of Ceremonies at the Western Region Pre-Congress meetings.
Larry was recognized by the City of Escondido and Mayor Sam Abed for his many years of service to the youth of our community on June 17th, 2015 in a ceremony at City Hall. Click here to link to the presentation.
Little League was Larry's passion. He was a Little League player and was involved with his son's participation in Little League. In his Forty plus years as a Little League volunteer, Mr. Burch served as a D.A., A.D.A. for District 31, and league president, manager and coach at Escondido Continental.