California District 31: Welcome
Welcome to the Southern California District 31 website
The District 31 website is being updated with new information and features, so check back often.
Scroll down the page to see upcoming District events.

For comments or additions to this Web Site, please contact District Administrator Roberta Moore at or Webmaster Heath Messenger
To find the point-of-contact for your League, click the menu item on the left for more info.
GET ADOBE ACROBAT READER FREE!
Some forms and documents on this website require Adobe Acrobat Reader to open and read the information. If you would like to have Adobe Reader, click here for a free download.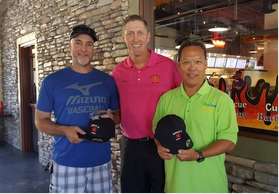 Left to Right: John Guerra, Dave Miller (D31 UIC), Bill Gee
Wednesday, September 12
Congratulations - NEW Members of the D31 Umpire Staff!!
Welcome to John Guerra (left) and Bill Gee (right) of 4S Ranch LL - selected to join the Staff of D31 Umpires!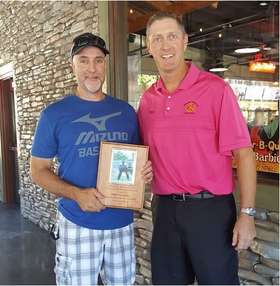 John Guerra (left) and Dave Miller (D31 UIC)
Wednesday, September 12
Congratulations - 2018 John Coffey Award Recipient - John Guerra of 4sRLL
Congratulations to John Guerra of 4S Ranch LL for receiving the distinctive honor of being selected as the 2018 recipient of the John Coffey Award!
Monday, August 27
Congrats to former PNLL President
Congrats to former Poway National President, Tony Texeira, who has been named District Administrator for South Carolina District 8.
Southern California District 31