California District 66: Welcome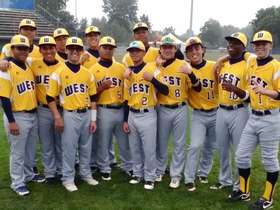 2012 Lemon Grove LL Seniors
"Living up the to the expectation of our players"
ADA/Information & Safety Officer
Fidel Luna
Upcoming District 66 Events
President's Meeting
7:00pm, 6/6/2013
Twin Hills Little League
Wednesday, May 15
TOC Seedings
TOC seedings are done by the date ASAP Safety Plan is cleared by LLB. We had some leagues with same day submissions. A blind draw was conducted and below are the seedings for TOC play.
1. Spring Valley Little League
2. Encanto Little League
3. National City American Little League
4. Valley de Oro Little League
5. Las Palmas Little League
6. San Diego American Little League
7. Lemon Grove Little League
8. Skyline Little League
9. Twin Hills Little League
10. Southeastern Little League
Thursday, December 30
District 66 Master Map updated 12/30/2010 for 2011
View
California District 66
in a larger interactive map