Calgary Wolfpack Football Club: Wolfpack Sponsors
Friday, July 12
New Sponsor: All Weather Windows
The Calgary Wolfpack Welcomes our new sponsor:
All Weather Windows
Business Description:
When having renovations done in your home you need to know that it's done right. For window and door renovations look no further than All Weather Windows Renovations.
For more information, contact Brenda Redwood:
E: bredwood(at)allweatherwindows.com
Direct: 403.510.0637
5, 5342 - 72 Avenue SE, Calgary
www.allweatherwindows.com
Thursday, June 6
New Sponsor: Roof Works Ltd.
The Calgary Wolfpack welcomes another new 2013 sponsor!
Roof Works Ltd.
Business Description:
Roofworks' Roof Repair Services are here when you need us. We provide top quality roofing service throughout much of southern Alberta, and we always strive to serve your needs through socially responsible and accepted community standards!
Calgary Wolfpack Sponsorship
Team sponsors have been a HUGE part of the success of The Calgary Wolfpack Football Club over the past 22 years! If you are interested in joining the Wolfpack family and want to help to support our program, please download the current Corporate Sponsorship Package, fill it out and email a copy as instructed on the form. If you have any questions please feel free to contact us!
Friday, May 17
New Sponsor: A-Squad Power Inc.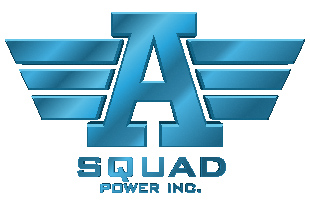 The Calgary Wolfpack is pleased to announce 2013 Sponsor:
A-Squad Power Inc!
Business Description:
A small, family owned and run electrical company specializing in small commercial construction. and also deal in residential and commercial service. A-Squad prides itself on exceptional workmanship and costumer service with over 30 years of of experience to draw from.
Let our family take care of yours.
@ASquadpower
Facebook.com/ASquadPower
Tuesday, June 4
New Sponsor: IMV Projects
The Calgary Wolfpack welcomes a new 2013 Sponsor!
IMV Projects
Business Description: Creative vision. Innovative results. IMV Projects is a seasoned project execution company for the energy industry delivering project management, engineering, procurement and construction management services with efficiency and integrity. Our mission is to be Canada's go-to project execution provider for the energy industry. Our vision is to deliver extraordinary results by empowering and energizing our team members. Whether you are a prospective client or employee, we invite you to experience IMV Projects.