Calgary Wolfpack Football Club: Welcome
Calgary Wolfpack Football Club 2013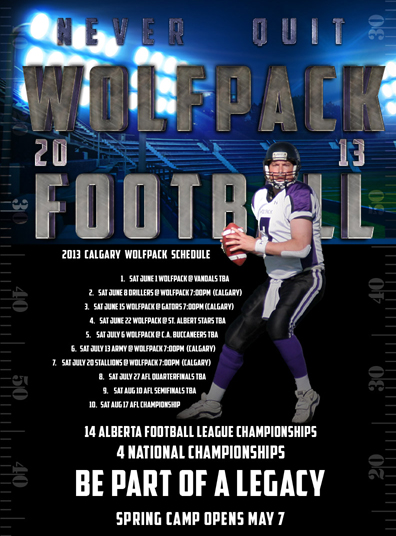 ---
14 Alberta Football League Championships
4 National Championships
24 Seasons and Counting!
Run With The Pack...

The Calgary Wolfpack is currently recruiting for the 2013 season!
If you are interested in playing for the please download and fill out our player registration form. Save it, and email to Ryan Bellerose: ryanistheking(at)hotmail.com
Download the 2013 registration form below:
---
Handout:
Player Registration 2013
Friday, May 17
New Sponsor: A-Squad Power Inc.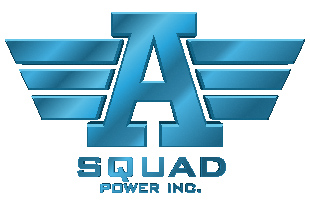 The Calgary Wolfpack is pleased to announce 2013 Sponsor:
A-Squad Power Inc!
Business Description:
A small, family owned and run electrical company specializing in small commercial construction. and also deal in residential and commercial service. A-Squad prides itself on exceptional workmanship and costumer service with over 30 years of of experience to draw from.
Let our family take care of yours.
@ASquadpower
Facebook.com/ASquadPower
Monday, May 13
2012 Player Awards
The much overdue 2012 Wolfpack Player Awards were announced this past weekend at the Rembrandt Bar & Grill Team Windup Dinner. The following players were selected:
Most Valuable Player: Gunnar Godhe
Rookie of the Year: Gordon Swindells
Offensive MVP: Mike Wasylyniuk
Defensive MVP: Mike McEachern
Special Teams MVP: Eric Clark
Offensive Line MVP: James Arndt
Defensive Line MVP: Chris Lutz
Dave Antonius Pride Award: Danny Warrack
Congratulations to all award recipients!