Calgary Blizzard Soccer Club: What's NEWS: Dynamite in Sweden
Monday, July 16
Dynamite in Sweden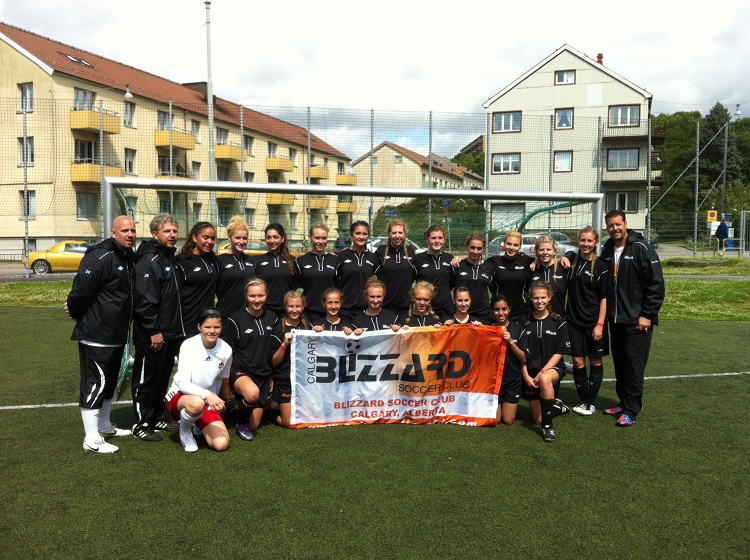 Blizzard Dynamite arriving in Sweden for the Gothia Cup...
The Blizzard Dynamite are in Gothenburg, Sweden competing in the Gothia Cup, the biggest youth tournament in the world.
On Wednesday, July 18th, their game against Cestria Girls Fc from England is being broadcast live, across the world on the Gothia website. If you want to watch the game, it kicks off at 7:40 am Calgary time, and below are the steps to follow to watch the game. The website is www.gothiacup.se.

....It's easy to get access – just follow these simple steps:

1. Go to http://www.facebook.com/viaplay.se

2. Like the page and click on the Gothia Cup live-stream

3. Watch the games, for free!......