Calgary Blizzard Soccer Club: What's NEWS: A Dream Day With the Women's National Team
Friday, July 6
A Dream Day With the Women's National Team
On June 28th, Aspen Marsden of the Blizzard Celtic '01's turned 11. To celebrate, her dad surprised her with a little trip to make one of her dreams come true. They loaded up the mini van and along with 3 other teammates, drove 13 hours to Salt Lake City, Utah. It was there they met their heroes - Canada's Womens National Team. The girls were fortunate to attend a Team Canada practice, a Team USA practice, and the big event - Canada vs. USA in the last international friendly before the Olympics.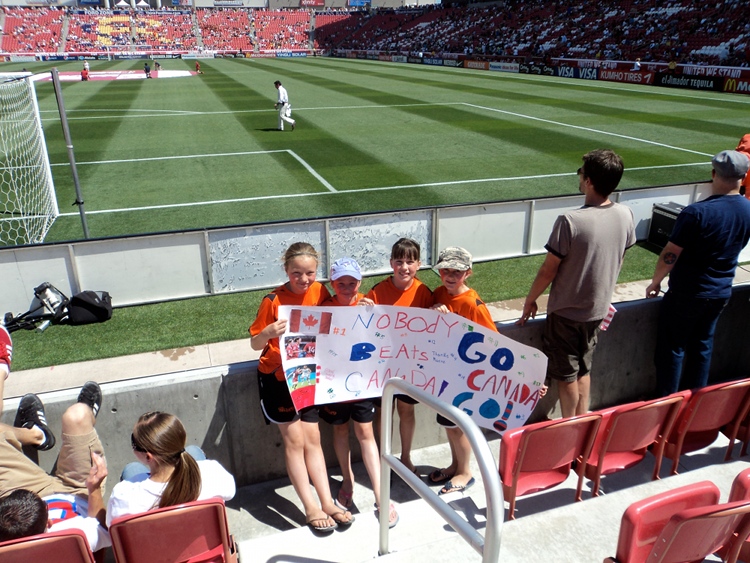 During Team Canada's practice session, word of their story got to the team and they welcomed the girls with open arms. Every member took time to talk to them and sign autographs. Even coach John was quick to chat to them and offer advice for the future.

Aspen and her teammates, Kennedy Barber, Keeley Burke and Abbey Wright had the time of their lives! An inspiring trip for these young Blizzard athletes and future soccer stars. A special thanks to Team Canada's Manager, Maeve for making them feel so welcome.

Go Canada!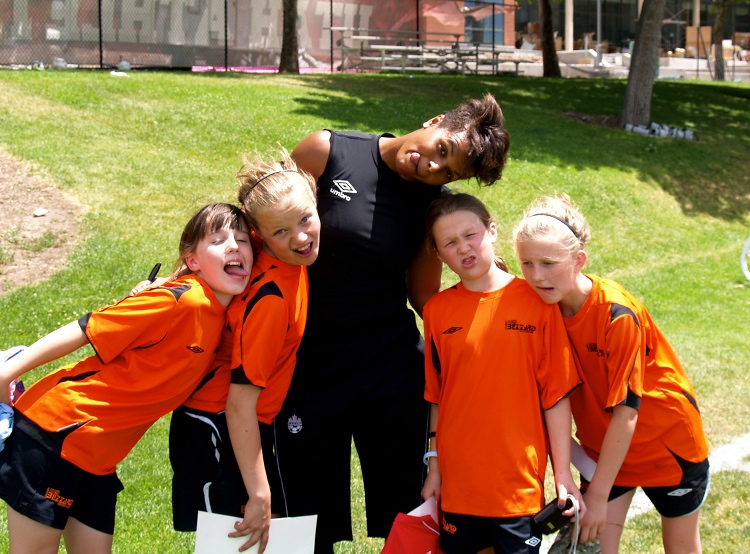 The girls with Keeper Karina LeBlanc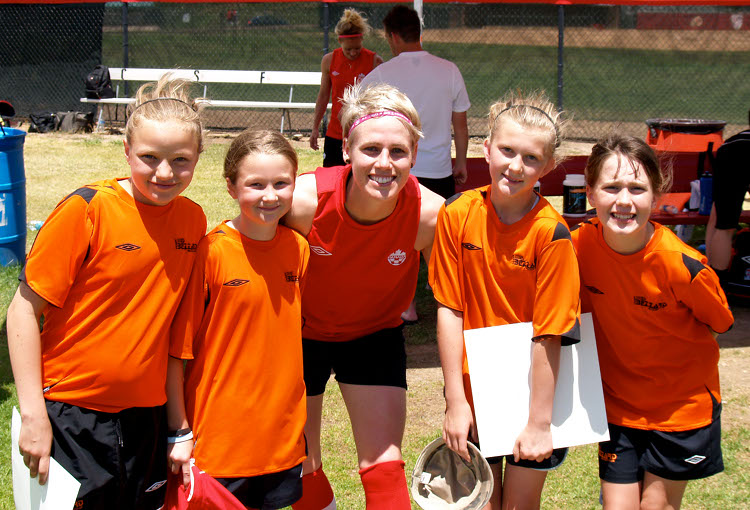 Sophie Schmidt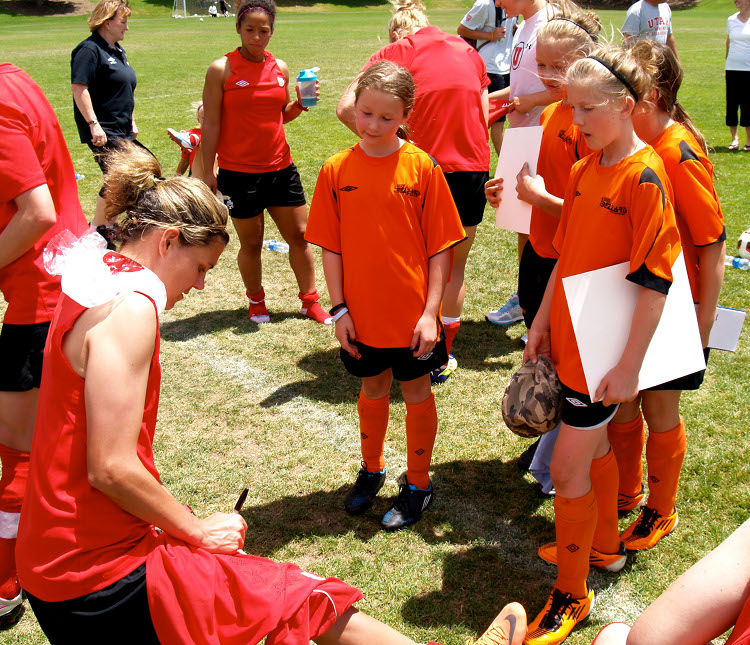 Christine Sinclair signing autographs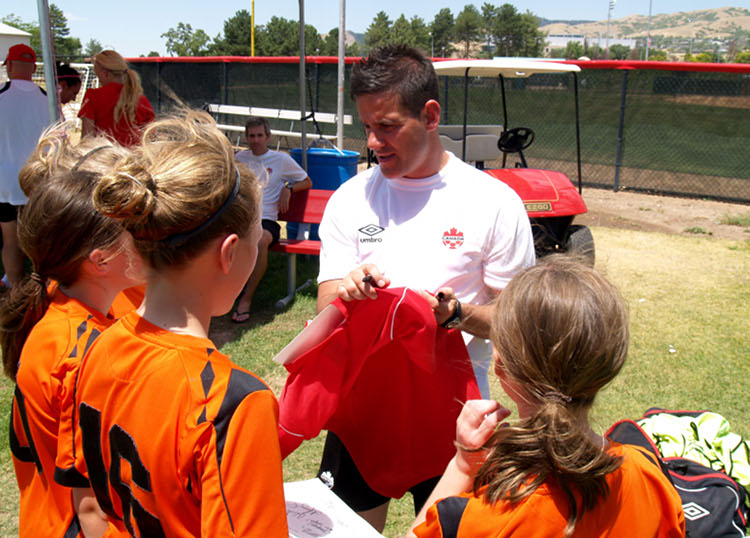 Getting words of wisdom from Coach John Herdman