Calgary Blizzard Soccer Club: The Winning Pitch: Ajax Provincial Champions!
Tuesday, August 16
Ajax Provincial Champions!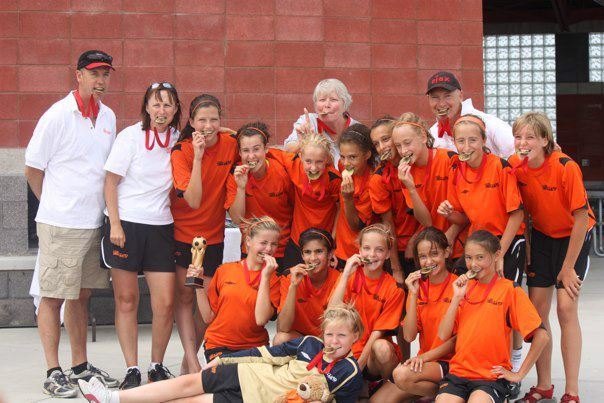 Congratulations to the Blizzard Ajax who are the Provincial Champions at the under 12 Tier I level. The girls were unbeaten all weekend in very hot conditions in Lethbridge, scoring 18 goals in 4 games, winning a thrilling final against Edmonton Inter 5-4. Well done Blizzard Ajax, PROVINCIAL CHAMPIONS!!!!!!!!