Calgary Blizzard Soccer Club: Travelling Jersey
Thursday, January 24
Jerseys in South Africa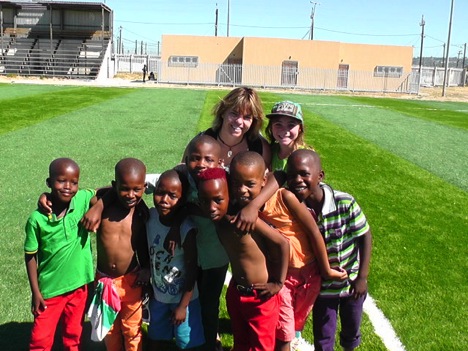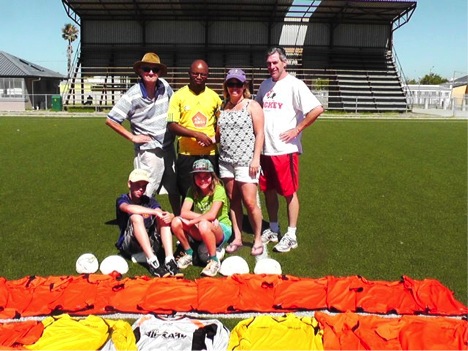 The Boeckx family took a trip to South Africa in December, 2012, and brought along a set of Blizzard jerseys and balls to share with local youth. Read the very nice story here.
Sunday, May 13
Jerseys in Belize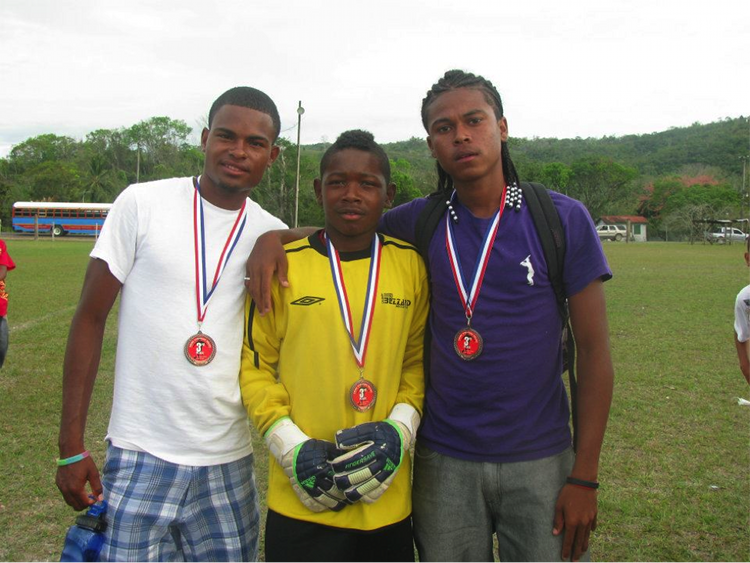 A set of Blizzard jerseys made its way to Belize, where some of the local players have been able to benefit. Thanks to everyone involved in supplying the equipment and delivering it to needy players around the world!
Saturday, February 25
Jerseys in Gambia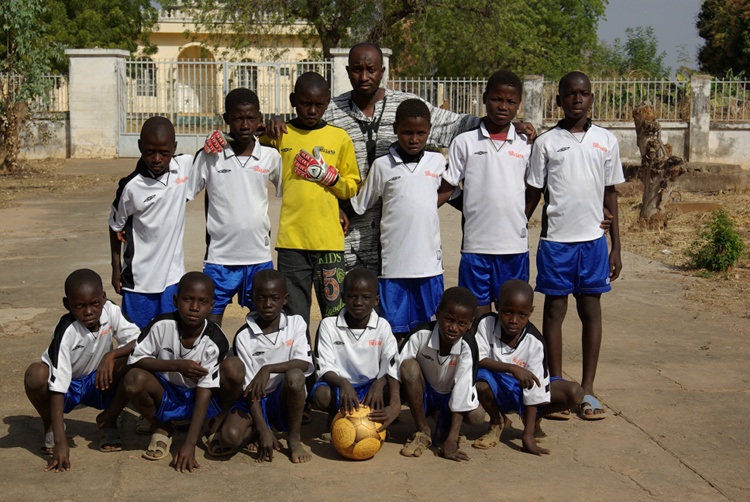 Alieu Jawara sponsors some boys' soccer teams in Gambia, and the Blizzards were glad to be able to help out with jerseys for the players. Alieu writes, "Personally sponsoring those kids to play soccer, in between their difficult labour at the farms, has been the joy of my life. Even though they do not have much time to play and the conditions and equipment are poor, you'll be amazed at the skills of some of those boys. People are extremely grateful for your generous gifts. I can't explain in words what this means to everyone; not only the kids but the communities as a whole."
Friday, January 14
Jerseys in the Dominican Republic
Thanks to Marissa Kalsbeek who visited the Dominican Republic with Partners in Deed and visited the small ...
Monday, November 8
Jerseys in Haiti
While Blizzard parent Rob Eberhardt was working in Haiti, he arranged to donate a set of Blizzard jerseys ...
Sunday, September 12
Blizzards in Rwanda!
Monday, July 19
Sheltering Wings Orphanage, in Burkina Faso
Tuesday, April 27
Victoria's and Carla's Mexico Trip
Wednesday, February 24
Soccer Gear in Africa
Friday, June 12
The Travelling Jerseys go to Guatemala
Another destination for the old club jerseys and shorts was Solola, Guatemala. In January, ...
Sunday, June 7
Romania gets a visit from Blizzards!
The Calgary Blizzard Soccer Club has been donating our "time expired" jerseys to teams in other ...
Monday, May 25
Blizzards get a Chile experience!
Written by Catherine Smith - traveller and volunteer teacher with the Ministry of Education, Chile. ...
Wednesday, February 17
Haiti Relief Fund Challenge - Blizzard GU12 Grizzlies and Leopards
Recently a GU18 soccer team in Calgary challenged all soccer teams to raise funds for the Red Cross Haiti ...