Cahokia Youth Sports: Welcome
Cahokia Youth Sports Association is a youth sports organization created for the children of Cahokia, IL and the surrounding areas. The CYSA exists to promote youth football and cheer and is intended to be an instructional organization that places an emphasis on the sound development of players and fundamentals of football and cheer, and strives to be an organization that will inspire our youth to develop life skills of sportsmanship, character and teamwork.
(REGISTRATION STARTS MAY 18, 2013, PRACTICE BEGIN AUGUST 1, 2013)
We are please to announce the rebirth of the Cahokia Jr. Comanche football and cheer program. We will be competing in the St. Louis Midwest Pop Warner League. Our age groups range from the age of 5 to 14 years old (Kindergarten -8Th Grade). . If your child is going to be playing contact football or cheerleader with CYSA, we need to obtain a physical, birth certificate and previous school year report card. We know everyone has a busy schedule, so we will try to make attending both practices and games easier on our families. We will hold practices on Tuesday (6pm-8Pm) and Thursday (6pm-8pm) and Saturday (10am-12pm).Then after the first game practice only on Tuesday and Thursday. All practices will be at Cahokia Park. Cheerleaders also practice at the same time and location. All age groups practice at the same time so parents don't have to go place to place to watch their children practice With the support of the parents and community, we look forward to a successful season. We are always looking for ways to improve the organization through quality products and services and value-added opportunities. Please provide us with any ideas or concerns that you may have.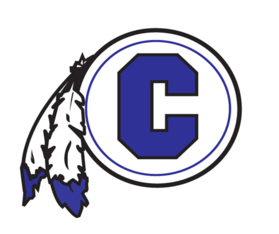 What Your "C" stand for?
Thursday, May 23
Registration
Cahokia Youth Sports will also hold football and cheer registration every Wednesday from 6pm to 8pm @ Cahokia Park
Also a reminder we will need report cards, birth certificates and physicals for all participants.
Football camp starting June 9, 2013 @ Cahokia Park. and every Tuesday, Wednesday and Thursday from 6pm-8pm. Hope to see you there
It's all about the fundementals of football.