CA District 19: D19 District Training
Thursday, January 23
D19 District Training
DISTRICT 19 TRAINING SCHEDULE
Below we will list all District 19 Training that will be provided throughout the season. For District training it is MANDATORY that a Board Representative from each league be present. Your dedication and support is appreciated!
2014 District Training events:
Manager & Coaches Training UPDATED VENUE :
Little League Coaches Field Clinic & Training
Hosted by: Azusa Pacific University Head Coach Paul Svagdis and the APU Cougar Baseball Staff
Thursday January 23, 2014 6:30pm at Azusa Pacific University Cougar Baseball Stadium
Little League Managers & Coaches Training Seminar & Field Clinic hosted by Azusa Pacicific University Head Coach Paul Svagdis and the APU Cougar baseball team. This clinic is free for all District 19 Managers and Coaches.

Each attendee will also receive a fifty page Youth Baseball Coaches Training manual authored by APU Head Coach Paul Svagdis. This training manual is specifically geared at teaching Little League Coaches in all levels how to teach the fundamentals of Little League Baseball and Softball.
Coach Svagdis will teach CA District 19 coaches how to develop a specific practice plan for two adults to run a full two hour practice effectivly. No more will twelve to fifteen players be waiting while only one player at a time gets his or her reps. These fundamentals are central to not only recognize and understand certain fundamental skills our young athletes need to master, but also as important to value and incorporate the overarching philosophy that drives the learning process.
These are the same fundamentals that Coach Paul taught last year in the lecture hall at APU in front of a packed house. The response from his seminar was outstanding from all who attended. Coach Paul has authored a book called Youth Baseball Fundamentals, it is a training manual designed to help coaches at all levels teach youth baseball and softball. Each manager and coach in attendance will receive this fifty page training manual. This training manual is specifically geared at teaching Little League Coaches in all levels how to teach the fundamentals of Little League Baseball and Softball by helping you understand how to break down effective drills for fielding, hitting, base running and pitching.
This year Coach Paul Svagdis along with his Cougar baseball team will be performing the field clinic bringing the same philosophies and fundamentals to the baseball field with hands on demonstrations and coach participation. This is sure to be a training seminar you do not want to miss.
When: Thursday January 23, 2014 at 6:30pm.
Where: Azusa Pacific University Cougar Baseball Stadium located on Alosta Ave across from McDonolds restataraunt. Please use the link below for a detailed map and directions to the hall. Park in any lot off of Alosta Ave. No permit or parking fee is required.
Youth Baseball Fundamentals By: Paul Svagdis
Enclosed in this manual each coach will find a detailed practice plan, overall philosophies on hitting, fielding, and base running, descriptions of every drill, as well as the overall purpose of each drill. Coach Svagdis will also teach the role of the coach in facilitating the learning process by understanding the basic fundamentals and staying focused on teaching those fundamentals through the drills and practice plans. Staying focused on the basic fundamentals and purposes of each drill will help the athletes begin to master each skill set.
You do NOT want to miss this interactive training seminar and hands on field clinic. One night only on campus at Azusa Pacific University in the Cougar Baseball Stadium. This seminar and clinic is leading right up to the start of the 2013 regular season of CA District 19 Little League baseball and softball.
Please begin contacting your Baseball and Softball coaches to inform them of this awesome opportunity to learn from one of the nations premier coaches.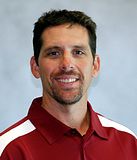 Please read the Bio on Head Coach Paul Svagdis by clicking on the link below:
http://www.apu.edu/athletics/baseball/coaches/svagdispaul/
Please RSVP by email reply and let us know approximately how many coaches from your league will attend this increddible seminar hosted by one of the top coaching staffs in the entire country. If you have any questions or special needs please contact CA District 19 Umpire In Chief Edward Cazares.
We look forward to seeing you there!
Edward Cazares
CA District 19
Fundraising Coordinators:
Date: TBA
Time: TBA
Place: TBA
Player Agents:
Date: TBA
Time: TBA
Place: TBA
Monday, July 21
Senior Softball State Division (revised)