California District 42 Little League: District News
Friday, November 13
Can you explain the new Little League Baseball® Age Determination date, and why the change was made?
Little League® International always welcomes feedback from every one of our 7,000-plus leagues. We feel that the only way to provide the best experience for Little Leaguers® and their parents is to hear from and listen to our valuable volunteers and participants in communities worldwide.
Little League conducted a very detailed participation research project. That research showed that parents, players, and volunteers want to see Little League® become, as a whole, a younger program, and give children an easier way to play Little League with their classmates. Our volunteer District Administrators and the Little League International Board of Directors carefully considered the results of the research, and ultimately changed the Age Determination Date for all divisions of Little League Baseball and the Little League Challenger Division® to August 31. This change will ensure that no child playing in the Little League/Major Division will turn 13 years old at any point during their final season in that division.
Friday, November 13
Can you tell me more about the new bat standard, and how it will affect my Little Leaguer®?
Little League International has assembled an online resource page dedicated to baseball bat information. Click here to find the latest bat information, including the current Little League Baseball rules and regulations governing bats, definition of terms, the moratorium on the use of composite bats, and a series of frequently asked questions, with answers and licensed bat lists.
Saturday, October 4
Have you updated your League Officers?
The new fiscal year for Little League began on October 1st. All Leagues should have had their elections for their 2016 Boards of Directors. Don't forget to go to the Little League Data Center to update your League Officers.
Tuesday, June 9
Parent Confessions... My Kid Didn't Make All-Stars... I Handled It Bad
Over the years, Little League® has received stories from parents throughout the world, reflecting on their influence, their behavior and how they handled themselves during the career of their Little Leaguer®. While a vast majority of our parents and guardians are extremely positive role models, we can all learn from select stories some have chosen to tell.
My daughter was not the best player on the team, but she was good. Solid at the plate. Nice glove in the field. Other parents talked about how she hustled and how she started all the chants – "A cheerleader in the dugout," one parent told me. I just smiled. While she had great spirit and a positive attitude, my daughter never wanted to be a cheerleader. All she talked about was softball. She worked hard at it, all through Little League, and improved so much. I figured with all her effort, and better than average skills, she'd make the All-Star team. She didn't. We were both crushed – me more than her.
The list of All-Stars was posted at the concession stand before our game. While she sat in the dugout, clearly upset, I walked around and found as many managers who voted for the All-Stars as I could. Read the Full Story
Thursday, April 17
Safety Spotlight: Warm Up to Prevent Injuries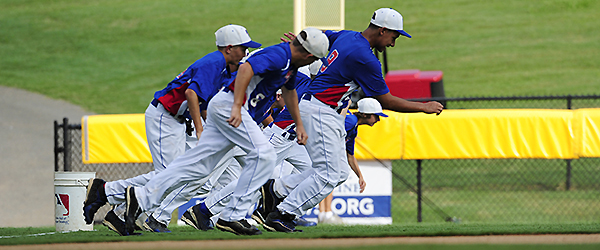 With Little League® practices in full swing around the nation, there are more baseball and softball gloves getting used right now than any other time of year. And in the early part of the season, it's crucial to remember the importance of warming up, stretching and keeping young arms healthy. Click here to read more

Saturday, March 15
Your Voice
Since The Parent Connection was launched in October, we've been thrilled with how you have embraced this newsletter and we've received some wonderful feedback. As parents, grandparents and guardians of Little Leaguers, this is your newsletter and we encourage everyone to let us know what's on your minds.
Click here to read more
Saturday, March 15
The Dangers of Steroids and Appearance and Performance Enhancing Drugs
Here's an eye opener for parents, the average age that a child starts taking dietary supplements is 10.8 years old, so they would likely still be playing in the Minor division of Little League®. Taylor Hooton, a former Little Leaguer®, was a 17-year-old high school athlete from Plano, Texas.
Click here to read more
Saturday, November 23
Put The Brakes On Travel Ball
Little League® is so much more than baseball and softball. At our core, we are a teaching organization dedicated to providing life-lessons that help parents guide their children as they transition from youth to young adult to adult. Click here to read more.
Saturday, October 5
Is There Such A Thing As Too Much Baseball?
We hear the horror stories about kids spending nearly every week of the year playing in one particular sport; about parents spending thousands of dollars so their child can play on an "elite" traveling team; about pitchers being used so much in non-Little League play that they require surgery that used to be reserved for Major League pitchers looking to extend their careers. How much is too much? Check out the essay by President and Chief Executive Officer Stephen D. Keener. This article was featured in the 2005 Little League World Series program. Read the entire article here...
Coaches Tool Kit
Little League Coach and Umpire Resource Centers
How to Be a Sports Parent