California District 42 Little League: Welcome
California District 42 Little League
Donations Received: $ 0
$0
$ 0
Every league should strive to have Managers and Coaches that inspire their players, such as Coach David Belisle. Check out his video below.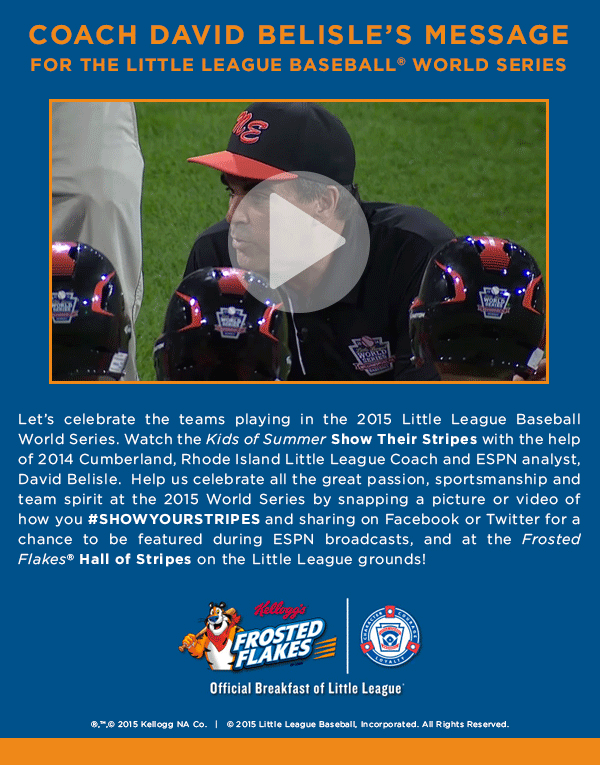 All Leagues!
Our Presidents meetings are open to ALL Board members from all the local Leagues in our District, and ALL Board members are encouraged to attend.

Friday, November 13
Can you explain the new Little League Baseball® Age Determination date, and why the change was made?
Little League® International always welcomes feedback from every one of our 7,000-plus leagues. We feel that the only way to provide the best experience for Little Leaguers® and their parents is to hear from and listen to our valuable volunteers and participants in communities worldwide.
Little League conducted a very detailed participation research project. That research showed that parents, players, and volunteers want to see Little League® become, as a whole, a younger program, and give children an easier way to play Little League with their classmates. Our volunteer District Administrators and the Little League International Board of Directors carefully considered the results of the research, and ultimately changed the Age Determination Date for all divisions of Little League Baseball and the Little League Challenger Division® to August 31. This change will ensure that no child playing in the Little League/Major Division will turn 13 years old at any point during their final season in that division.
Friday, November 13
Can you tell me more about the new bat standard, and how it will affect my Little Leaguer®?
Little League International has assembled an online resource page dedicated to baseball bat information. Click here to find the latest bat information, including the current Little League Baseball rules and regulations governing bats, definition of terms, the moratorium on the use of composite bats, and a series of frequently asked questions, with answers and licensed bat lists.
Saturday, October 4
Have you updated your League Officers?
The new fiscal year for Little League began on October 1st. All Leagues should have had their elections for their 2016 Boards of Directors. Don't forget to go to the Little League Data Center to update your League Officers.