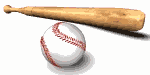 CA57 Chosen to Host Inaugural LL 50-70 World Series
Little League International has chosen California District 57 to host the inaugural Little League Intermediate Division (50/70) World Series in 2013.
The 50/70 LLWS will take place in Livermore, California, and will be hosted at Max Baer Sportspark, home of Granada Little League.
The press release from Williamsport reads:
In today's meeting of the Little League International Board of Directors, the site of a new World Series baseball tournament of Little League was named.

Livermore, Calif., and Granada Little League, will host in August 2013 the first World Series in the newest division of play. The new division, which will have a pitching distance of 50 feet, and base paths of 70 feet, is to be named later this year.

Several cities were considered over the past few months for the new baseball division's World Series, including Vancouver, Wash., and Chicago.

"It was a difficult choice, since all the cities are so close in terms of what they have to offer," Stephen D. Keener, President and Chief Executive Officer of Little League Baseball and Softball, said. "Any of them, we are confident, would do a terrific job of hosting such a high-profile event. Ultimately, the Board of Directors settled on Northern California, the greater San Francisco area, Livermore, and Granada Little League, as its top choice."

Operated as the 50/70 Pilot Program, local leagues worldwide have chartered teams in the experimental division since 2010. After each season since then, Little League International has gathered information from local leagues and districts on best practices, allowing it to refine the guidelines in preparation for establishing the new division of play, and the ninth World Series tournament of Little League.

As with all of its World Series tournaments in baseball and softball, all of the travel expenses for the players, manager, and coaches, will be provided by Little League International.

The World Series Tournament Director will be California District 57 Administrator Dave Wetmore, who has been an advocate of such a program for years, and has successfully implemented several levels of the 50-70 Pilot Program throughout his district. He also annually leads the committee that operates the California Challenger Division Jamboree.

"The 50/70 Pilot Program has been welcomed with open arms here," Mr. Wetmore, who operated a similar 80-foot program in his district starting in 2000, said. "People see it as a great way to make the transition from the Little League field to the standard baseball diamond. For us, it has kept more players in our programs into their teenage years."

Mr. Wetmore, from San Ramon, Calif., has been a Little League volunteer for 26 years. He began his association with Little League in 1987 as the Player Agent and Vice President for the San Ramon (Calif.) Little League. The following year, Mr. Wetmore served as President of the league for one year before joining the district staff. He has been the District Administrator for California District 57 for the last 11 years. Mr. Wetmore is the Director of Purchasing and Contracts at the Contra Costa Community College District.

The next step is for Little League International's Operations Division to finalize the rules for the new division of play.

"We expect to be able to let our leagues know the rules of this new division before the end of September," Patrick W. Wilson, Senior Vice President of Operations and Program Development, said. "We realize thousands of local leagues will want to be a part of this program, and we want to get the information they will need to them as soon as possible."

Anyone wishing to make donations to the Little League Intermediate Division (50/70) World Series should contact Steve Fields at (925) 606-6909 or at Steve@AllFieldsSports.com website: www.intermediateworldseries.org



---
Welcome Message from Dave Wetmore, District Administrator - California District 57
2012 Season - Our Commitment at D57 is to provide all parents, players, managers, coaches and volunteers with the finest program. Please see our "calendar" section for upcoming training programs.
What can you look forward to in 2012? From the Big Al Mgr & Coaches Clinic to scorekeeping clinics to pitching clinics to player agent / league officials clincs to our very popular beginner, intermediate and advanced umpire clinics - we will have a clinic that can meet any or all of your needs. Lastly - our umpires put on one of the best regular and post season rules clinics in the country -- don't miss any of these outstanding clinics.
Other things to keep an eye out for ...and keep an eye on the calendar...there are many fantastic training programs both locally and also provided at the LL Western Region HQ's in San Bernardino.
Starting in January thru December of 2012 --- CA57 will be sending 60 teams (one weekend a month) down to the Twin Creeks Sports Complex outside of San Jose for a fun weekend of games.....keep an eye out for this.
February 4 -- All day mgr/coach/adult training clinic at DVHS with Big Al.
March - tentative -- CA57 might be sending a 11/12's team "down under" to participate in the Baseball Victoria 2012 Int'l Friendship Series. This is a tourney put on by our good friends from Australia...and they have teams from Japan, Taiwan, the Phillipines and now a personal invite to the only USA team ...TEAM CA57.
April 13 thru 15 --- SB Classic III - 8 teams from CA57 will head down for a fun weekend in San Bernardino at the WR LL Complex. The teams will stay at the dorms that the western regional teams stay in...and the parents will head downtown to the Hilton for another fun filled / relaxing weekend.
May - Memorial Day Weekend - the 8th Annual Western Region Challenger Jamboree hosted by CA57. Last year we had almost 30 teams come in from throughout the western region.....we hope to exceed that this year.
June - July -- well from the CA57 TOC's to the LL Int'l Allstars to CA57's special summer camp/games....we'll have plenty of baseball for everyone.
July 18 - July 31 (estimated dates) -- Team Kangaroo vs CA57 - for the 4th year Team Australia will be visiting CA57 to play vs our 11-12's teams. Host League needed - Host families needed for the players (7 families - 2 players per home).
2012 will be a fun-filled year - Congratulations to all of District 57!!! District 57 is successful because of our outstanding volunteers. If you have the time -- PLEASE -- contact your league and get involved. As we continue to grow - District 57's programs can only continue with the commitment of our membership.
Remember the fun starts at 5 years old with Tee Ball -- and then players progress up to age 12 in the majors program..... BUT the real fun starts with our D57 programs of 50-70's or the many levels of Juniors and Senior/Big League offerings --- these divisions are for ages 13 to 18 - AND - they are a blast!!! New / Returning in 2012 to CA57 ....LL Softball. Keep an eye out for that. ages 5 to 18....and watch out...we'll have some teams getting ready for a regional and world series real soon.
CA District 57 - The proud home of the following Little League Baseball and Softball Programs. D57 is comprised of leagues and players, ages 5 through 18, from Livermore, Pleasanton, Dublin, San Ramon, Danville, Tassajara Valley and Alamo. All leagues are located in beautiful, sunny, Northern California
District 57 leagues offer programs in baseball and softball from T-Ball through Big League. District 57 also offers the Challenger Program
For more information, please contact your district administrator or local league for more information concerning our programs.
I hope that you have a fantastic and enjoyable experience - I look forward to seeing you during the 2011-12 calendar year. Please let us know if we can assist with any matters and/or improve our site.
All my best - Dave Wetmore - CA 57 Administrator
=========================================================================================