CA District 12 LL: Welcome
District 12 Little League Spring 2018
Welcome to the home of District 12 Little League. I'm very excited that you have decided to support your child in a sport I have loved for a long time. Little League baseball is a foundation which provides youth worldwide with the opportunity to learn the sport, but also to play in a fun, safe environment with their peers. Other than just the game itself, children learn important social skills, team building, courage, and character. Founded in 1939, Little League Baseball annually helps over 2.6 million children of all ages, nationalities, and abilities worldwide to be better citizens and display the utmost sportsmanship. It's with your support and guidance that makes this possible. Thank you for visiting this site and from here you can find the 10 leagues within our district. If you have any concerns which you feel your local league is not addressing to your satisfaction, please contact the league's Player Agent, or me directly and I'll be happy to assist you. See you in the bleachers!
Jenice Condie - District 12 Administrator
---
Join us on our
Facebook
page, we hope you'll "like" what you find. We hope you stop by and tell all of your little league family & friends to do so as well.
---
We are in need of volunteers to staff the Juniors Western Region Tournament. Please sign up using the link below.
---
Juniors West Tournament - Watch Live or Video Replay -
YourGameCam
---
---
2018 All Stars
District 12 Section 5

Division

West

World Series
---
---
2018 11-12's Section 5 Champions: Almaden Little League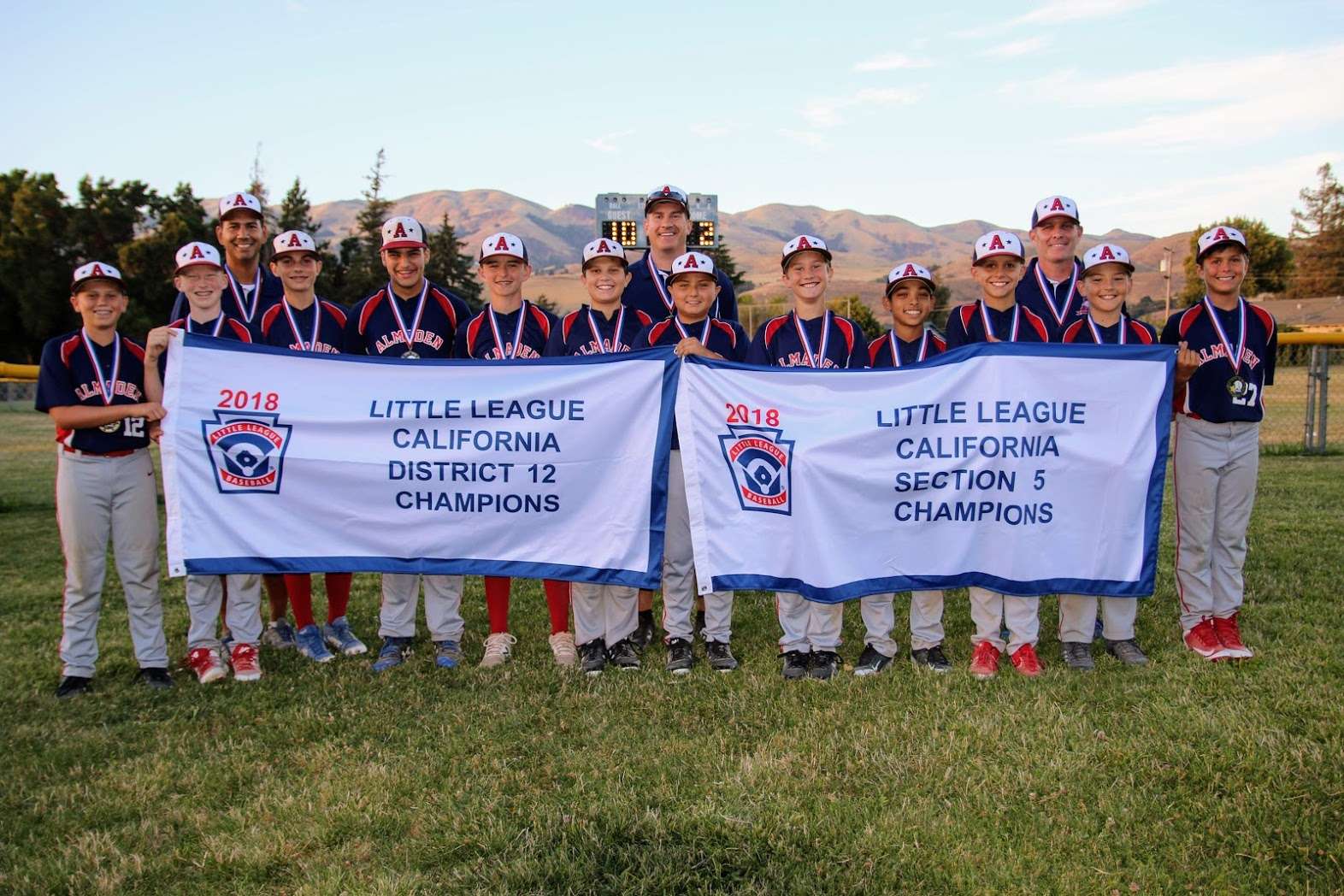 ---
2018 11-12's District 12 Champions: Almaden Little League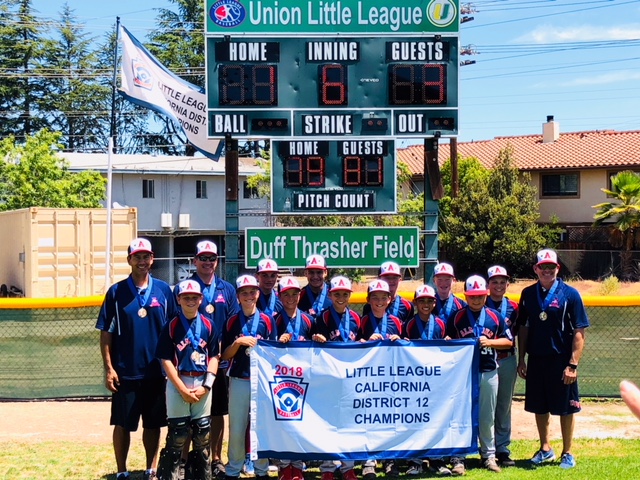 ---
2018 10-11's District 12 Champions: Union Little League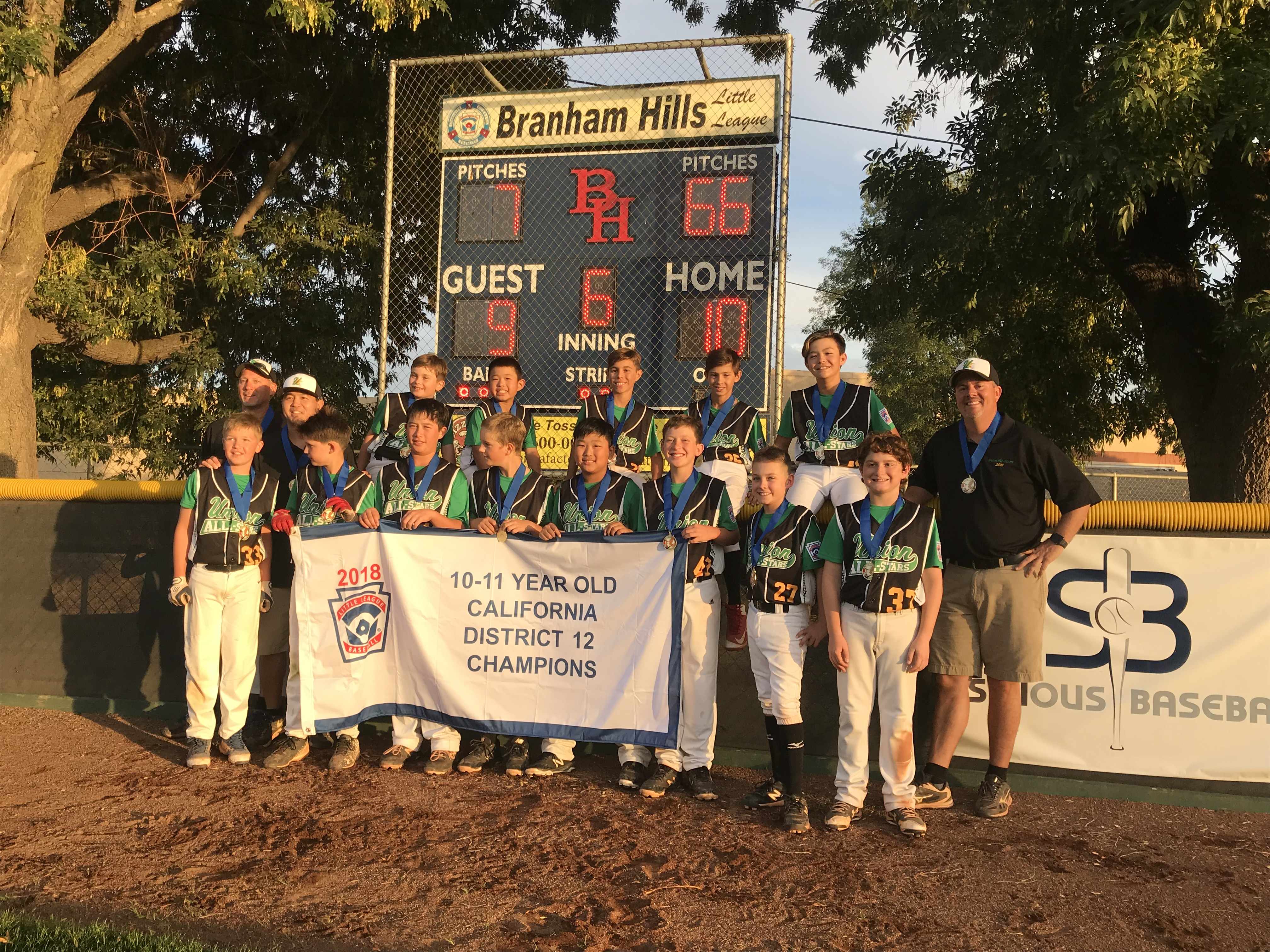 ---
2018 9-10's District 12 Champions: Lincoln Glen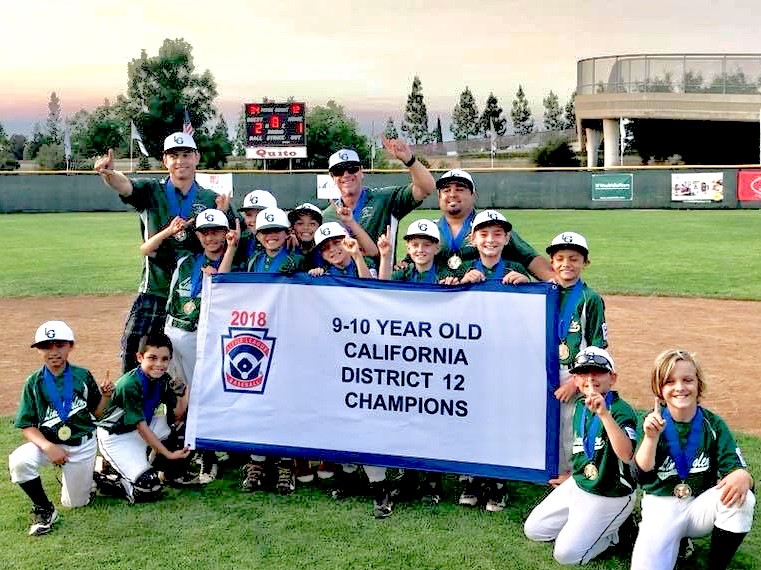 ---
2018 8-9's District 12 Champions: Cambrian Park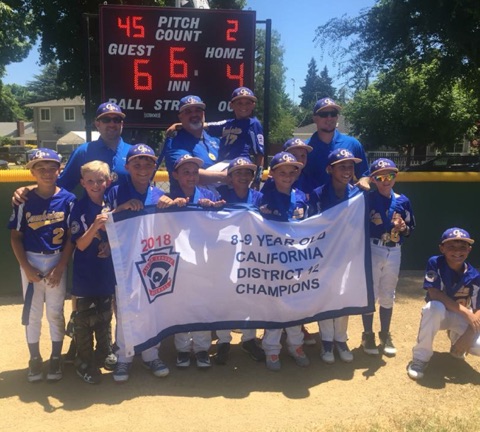 ---
2018 Seniors District 12 Champions: Cambrian Park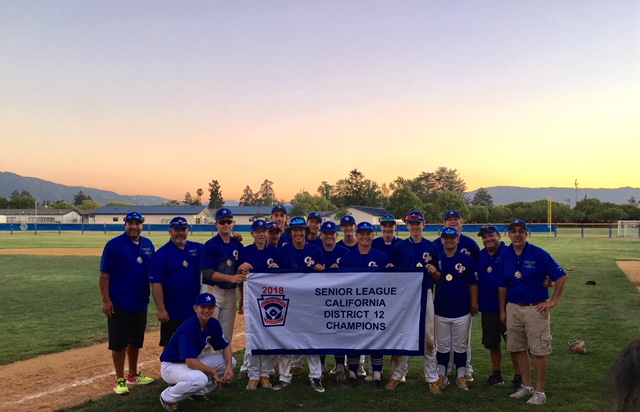 ---
2018 Majors TOC Champions: Almaden Yankees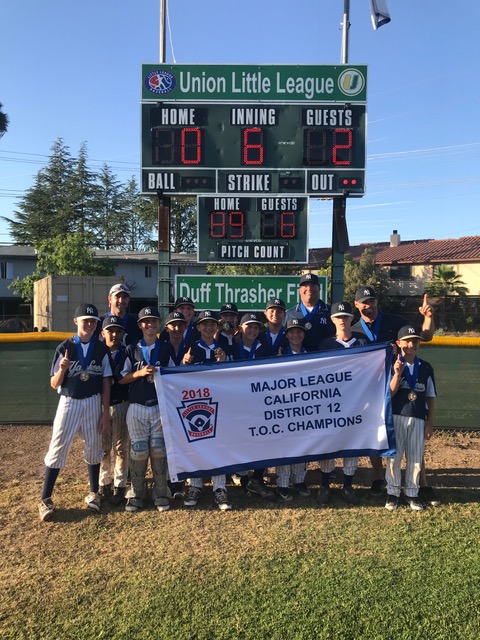 ---
2018 Minors TOC Champions: Almaden Cubs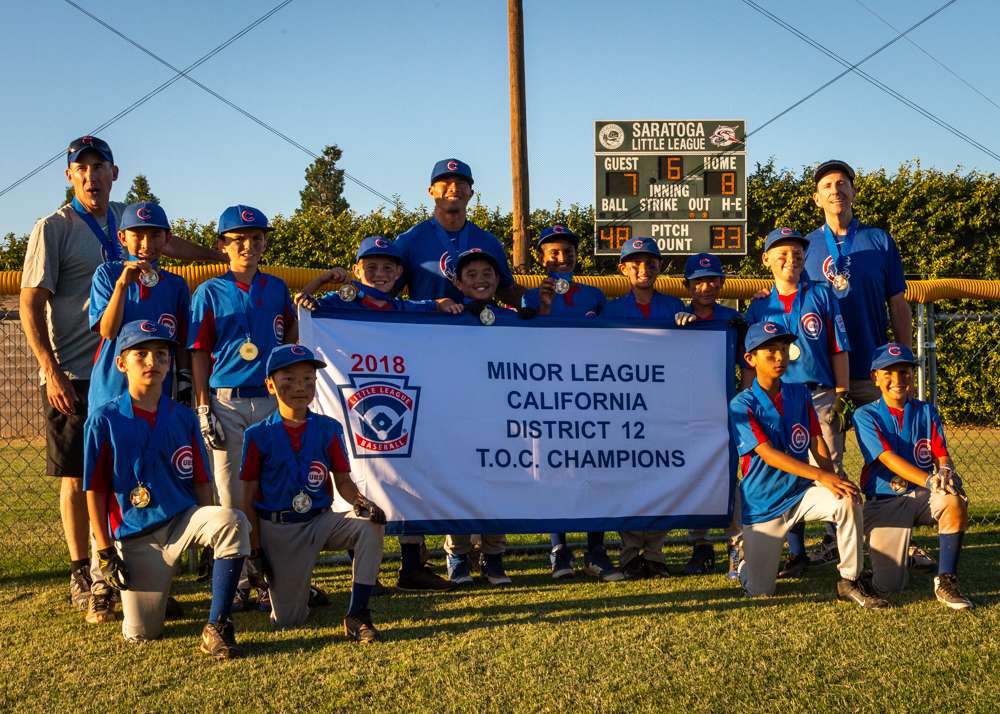 ---
2018 Juniors TOC Champions: Cambrian Park Mets