District 10: My Site News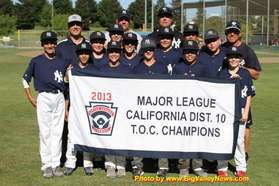 RP National Major TOC Champions
Tuesday, September 25
District 10 - Northern California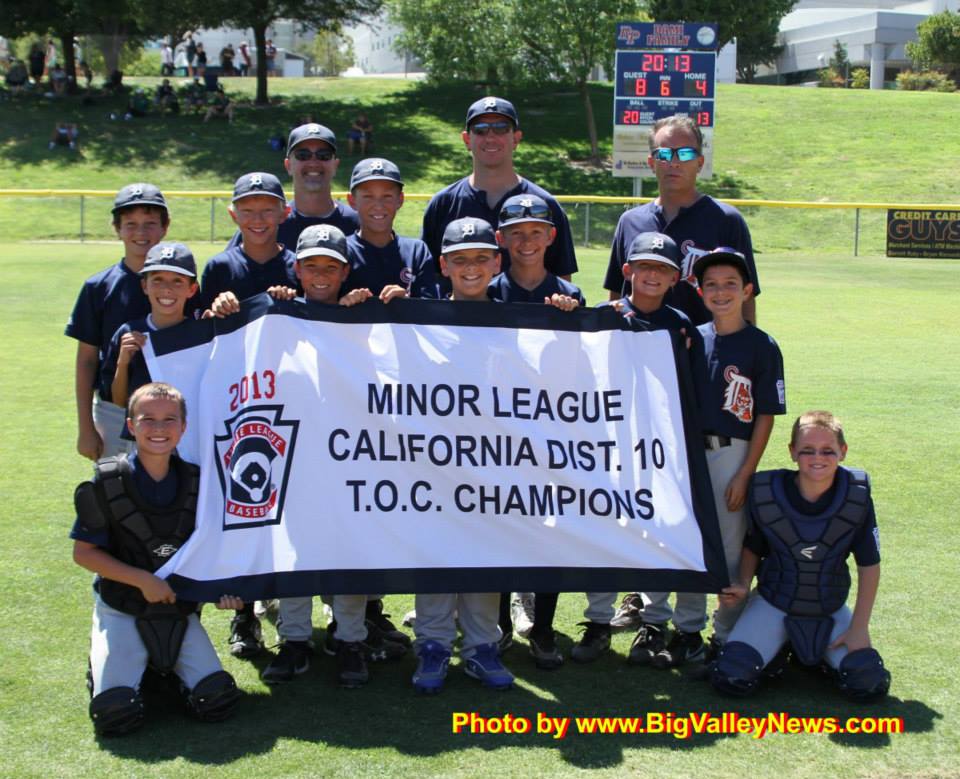 RP American Minor TOC Champions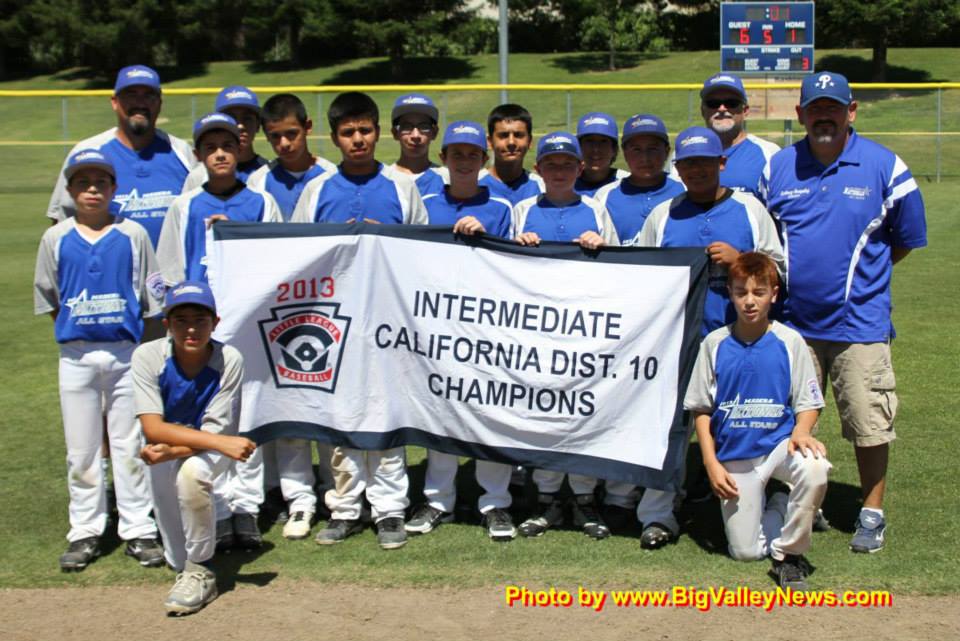 Madera National 2013 Intermediate District 10 Champions
Tuesday, January 22
Chowchilla Little League Completes 50/70 Field Expansion
Congratulations to Chowchilla Little League for the completed renovation of their field to 50/70! Chowchilla is now ready to compete in the new Intermediate Division beginning this year. Check out additional photographs of this project in our Albums page. Great job by the league staff, volunteers, league supporters and contractors. We would also like to say THANK YOU from District 10 for your support of this exciting new Division.
Tuesday, December 18
Intermediate Division (50/70) Overview, A great resource for starting your division
Handout:
Intermediate Division (50/70) Overview
Tuesday, September 18
The Mission of Little League
Little League Baseball, Incorporated is a non-profit organization whose mission is to "promote, develop, supervise, and voluntarily assist in all lawful ways, the interest of those who will participate in Little League Baseball and Softball."
Through proper guidance and exemplary leadership, the Little League program assists children in developing the qualities of citizenship, discipline, teamwork and physical well-being. By espousing the virtues of character, courage and loyalty, the Little League Baseball and Softball program is designed to develop superior citizens rather than superior athletes.
Founded in 1939; granted Federal Charter July 16, 1964, by unanimous act of the Senate and House of Representatives of the Congress of the United States of America and signed by President Lyndon B. Johnson as Public Law 88-378, 88th Congress H.R. 9234, and amended December 26, 1974, Public Law 93-551, 93rd Congress, H.R. 8864. Little League is tax exempt.
Parents are strongly encouraged to become involved in Little League. After completing a Little League volunteer application and passing a required national background check, parents may become involved in practices, and be eligible as coaches, managers, umpires, local league board members and other volunteer positions within the league.
For more information on Little League's divisions of baseball and softball, contact the League Development Department, at 570-326-1921; or email: LLInternational@LittleLeague.org
Sunday, September 30
A Year In The Life Of Hometown Little League
This is a great resource for all district officials. It is assembled chronologically from Fall through Summer to help all boards successfully run their leagues through an entire year. Here is an excerpt from the first paragraph:
"This manual was created to help league presidents and other league officers better understand the annual activities of a local league in Little League Baseball and Softball. It is arranged in chronological order, starting with events that normally occur in the Fall, and ends with the World Series in late Summer."
Thursday, September 27
Little League International Announces Name of New Baseball Division
Follow the link to read about exciting news and the name of the NEW Little League Division for 11-13 year olds (formerly the pilot 50/70 Division).
Friday, September 14