Brandywine Youth Lacrosse Club: Welcome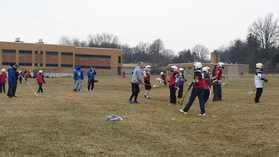 First day on the field - 2014!!!
Monday, March 3
All Practices for this week have been cancelled - Sunday, March 9th, practice from 1-2 pm at Brandywine High School Fields!
Woo Hoo!
It's time for all of you to register for the new
Brandywine Youth Lacrosse Club 2014 Spring Season!
Get ready to rock your sticks!
All Players and Coaches must be registered members of
US LACROSSE before registering for Brandywine Youth Lacrosse Club.
Step 2.  Write down your US Lacrosse member number  
Step 4. If you have already joined US Lacrosse, Click the REGISTER* button above and let's get STARTED!
*Registration refunds will be offered until April 1, 2014. For more information, or to request a refund, please send an email directly to admin@brandywinelacrosseclub.com .