West All-Stars Win despite Troy Parton's Absence


While no one really knows who was on which team, the West All-Stars scored 2 runs in the last inning to take command. The East's John Younger (who was 1-1) could not believe the outcome. "What! We lost. I can't believe it." The East was hampered by the absence of ace Troy Parton who is scheduled for eye surgery on Tuesday. He, though, said it wouldn't have made a difference. "I thought I was on the West team." No Troy, you were on the East.
In additional game notes, Dave Carr made his first appearance in a game since 1990. Justin Roberts pitched for the first time in a year with fastballs clocked at a fast 70 plus. Junior pitcher Corey Kugle was impressed. "His fastball was f@*$ing moving today. He needs to get some d@*% pants to cover his @$$ though." Roberts did record one strikeout. Butler resumes fall ball on Tuesday with practice at 3:30 pm on the Butler baseball diamond.





Coach Keeney's Debut Goes Well Takes 1-0 Lead Over Coach T


Butler World Series Game #1 is complete. Coach Keeney made an impressive coaching debut as he lead his squad over Coach Taulman's. The game was broke open in the 1st when Paul Beck hit a bomb to Right Field to make it a 3-0 game. In the 2nd inning another run was scored off of starter Troy Parton. That was all they would need as Ryan Chenoweth shut down the offense and picked up the win. The final score was 4-1. More to come this week. The 2nd game of the series is scheduled for Tuesday.





Games 2 and 3 to Keeney


Team Keeney continued his perfect start by adding on 2 more wins to take a 3 game lead in the best of 7 Butler World Series. Ryan Chenoweth, Tony Hornbach, Justin Roberts & Jon Olsen shut down Team Murphy hitters in both games. Jeff Steele and Paul Beck lead the hitting in both games. It could all be over with one more win from team Keeney. "I'll jump in the canal if we lose the next game" said Freshman John Younger.




No No Way: Team Murphy Throws No-Hitter


Team Murphy fought back from elimination by pitching a NO HITTER. Jordan Smolar, Corey Kugle and Pat Neshek all had a piece of it. Jared Lowe made a great catch in the bottom of the ninth to preserve the gem. The final score was 1-0. "Now I don't have to jump in the canal" said a freshman on Team Murphy.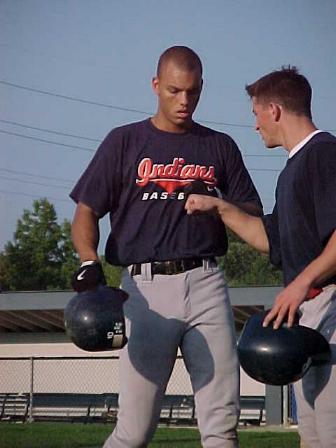 Carr & Freeman wonder how they can break up the no no




It's Over: Team Keeney Takes Home the World Series


1 run was all it took for Team Keeney to defeat Team Murphy in the 5th and final game of the Butler World Series. The big hit of the day came from "el wanker" or Paul Beck when he hit a 2 run double. Team Murphy, which was hampered by hitting all series only managed 2 hits in the 5th game. However Team Murphy did run circles around Team Keeney in conditioning after the game...literally. Butler comes together as one team 9/29 to play Anderson University. The losers will get Indian Burns from Coach Murphy and Kenney after the game.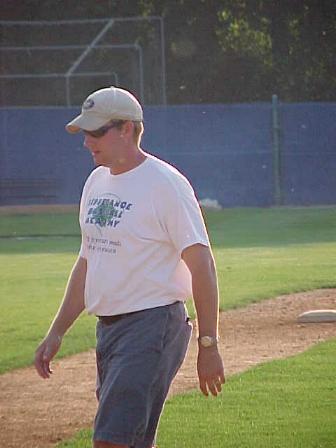 Tall Daddy Can't Believe It's Over




Butler Wins Both Games Vs. Anderson


Butler's Offense, Defense and Pitching all came together in its annual fall classic Vs. Anderson University. On the day, Butler Defense only made 1 error, Pitching only gave up 1 walk and Offense tore apart Anderson's Pitching. The scores on the day were 3-1 in the first game and 14-1 in the second game. Nearly every Bulldog had a strong showing.