Brandon United Chaos: Welcome

Breezy Lines Up a Header
Official Site of the Westman Women's Soccer League Champion Brandon Chaos

Michelle Chases Down a Loose Ball
When It's Too Tough For Them--
It's Just Right For Us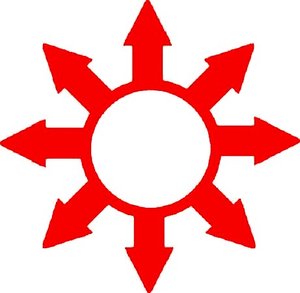 CHAOS RSA CHAMPS
The Brandon Chaos were minutes from elimination twice on their way to the 2012 Regina Soccer Tournament Championship.
Despite playing well, the Chaos opened finished with a round robin record of 1 win and 2 draws.
Kate and Jaycee scored in an opening game draw vs the Pumas, followed by a 1-0 win over Phoenix, a game that featured "Stonewall" Carter-Squire recording a shutout AND scoring the winning goal. Needing at least a draw versus their new Saskatoon rivals Barnstone, the Chaos were down 1-0 with 10 minutes to go. Barnstone made the mistake of giving Pops a couple of yards of space 20 yards out and she drilled one into the top corner to send the Chaos into the semis. There the Chaos faced the undefeated Victorious Secrect, who had an impressive 13-2 goals for/against in the tournament going 3-0. The Chaos again were down 1-0 in the second half with 10 minutes to go. A hand ball in the box set up a Pops penalty kick to tie the game. With two minutes to go, Car turned in a crowd of defenders and slotted a low shot into the bottom right-hand corner for the winner. Off to the finals !!!
The defence, who were stingy all weekend, shut down the Wanderers in the final. Syd recorded her second shutout of the tournament and Kate and Jaycee scored to give the Chaos the title.
Well done ladies-- take a few weeks off and let's get ready to defend our League title and take the Portage title this year !!!!

Kate Saves a Ball on the Sideline while Handsome Coach Looks On .