BRLL - A Member of Gainesville District Little League, Inc.: Welcome
The Season will run from September 2nd to November 1st
Events per week: T-ball -2 / Coach Pitch 2-3 / Player Pitch 2-3
T-ball practices and games will be played at either Marstellar Middle or Catharpin Park
Coach Pitch & Player Pitch games can also be played at Linden Park
Weekday practices typically start at 6:00 p.m.
Game times on weekends can vary but will be scheduled as early as 9:00 a.m.
Coach and teammate requests can be honored at T-ball and Coach Pitch Levels
Practice day requests (ex: Tuesdays preferred or No Thursdays) can usually be honored especially at T-ball and Coach Pitch Levels
Fall baseball is instruction based and provides a lot of repetitions of baseball skills - good for the new player and the advanced player.
If you have additional questions email us at President@BullRunLittleLeague.com
The Fall 2014 Season will Begin on September 2nd and End on November 1st.

Watch this great video on the very first Little League teams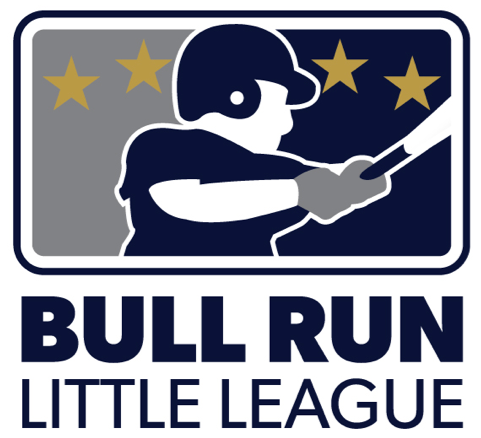 Monday, May 26
Former Local Little Leaguers Earn High School Honors
Gainesville, VA - Bull Run Little League, a member of the Gainesville District Little League, Inc., would like to congratulate the following players for being named to the All-Conference Team for Virginia's 6A Conference 8.
All of these players have played Little League Baseball in the Haymarket, Gainesville, Bristow area. If you know of any former Little League players from our area who have earned post-season honors in high school or in college please let us know. Congratulations to all!

First Team
Nick Feight - C (Battlefield)
Nick Wells - P (Battlefield)
Joe Williams - P (Battlefield)
Josh Flaherty - DH (Battlefield)
Hogan LePore - OF (Stonewall Jackson)
Michael Timpson - 3B (Patriot)

Second Team
Steve Kraft - SS (Battlefield)
Cort Fisher - 3B (Battlefield)
Jake Agnos - OF (Battlefield)

Honorable Mention
Cameron Skaff - 1B (Battlefield)
Matt Scott - OF (Battlefield)
Kyle Anstice - Utility (Stonewall Jackson)

Player of the Year - Nick Feight (Battlefield)

Tuesday, April 15
Today's Practices Cancelled
Today's rainstorms have cancelled all BRLL practices for today. Make-up dates, if possible, will be announced to the affected coaches.
Friday, April 11
Lightning at Practice
Please be aware that if lightning is seen or thunder is heard during a Bull Run Little League practice then it is immediatley cancelled. Little League and NOAA teamed up to write the policy for lightning. Please click on the link for more details.
http://www.littleleague.org/learn/programs/asap/lightning.htm
Tuesday, December 10
Bull Run Little League