Wednesday, August 25
BUFFALO WINGS LACROSSE COACHING STAFF
COACHING STAFF
Katie Lyons

Club Director

Coach

Coach Lyons has been playing lacrosse since she was 14. Still playing recreationally today, she began playing Midfield/Center at Williamsville North and at Buffalo State College for four years.

Ms. Lyons began coaching with the Buffalo Wings in 2007. Her coaching resume began when she was 14 and includes coaching in the Amherst (NY) Soccer Association for six years and the at Buffalo State Clinics from 2004-2008.

She is currently a Project Manager at the United Way of Buffalo & Erie County; has a Coaching Minor from Buffalo State; and is a Part-time student at UB in the Graduate School of Education's Department of Educational Leadership and Policy.

Born on July 7th, this Buffalonian enjoys traveling and vacationing, running distances I never imagined possible, reading non-fiction, recreational volleyball, volunteering with different organizations to make our community a better place to live, and eating dinner out on the town as often as my wallet allows!


"If you aren't willing to give 110%, somebody elsewhere already is."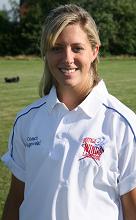 Brittany Nagowski
Coach

Coach Nagowski has been playing lacrosse since she was 14 years old...starting on Varsity for Lancaster all four years in High School.

This Buffalo State Bengal Midfielder began her coaching career with the Lancaster Lady Monsters before joining the Buffalo Wings Coaching Staff in 2009.

Ms. Nagowski is currently working on a dual major in Exceptional Education and Childhood Education with the concentration in mathematics and a minor in coaching.

Born on August 27th, this Lancaster native has a twin sister, younger sister, a mom, dad, and a puppy named Joey.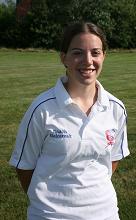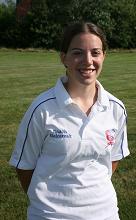 Ally Balcerzak
Coach

Coach Balcerzak has been playing lacrosse since she was 13. This former Buffalo Wings (2005-2009) player has also played, primarily Defense, at Sweet Home High School and was a 3-year Varsity starter. She began coaching in 2008 with the Buffalo Wings as a Hot Wings Coach.

Ms. Balcerzak is currently an intern at Catholic Health, persuing a career as a lawyer.

Born on April 8th, this Amherst native's favorite colors are green, black and red, her favorite movie is "Across the Universe", enjoys Mighty Taco.

She has a Mom, Dad, dog, and two cats.

Julia Gesell

Coach

Karen Shaddock

Coach

Ashley O'Brien

Goalie Coach