Bryan Harvey Little League: Welcome
---
A listing of all Upcoming and Recent Games can be found at the bottom of this page.
---
THANKS TO EVERYONE FOR COMING OUT TO HARVEY LITTLE LEAGUE'S OPENING CEREMONIES.
It turned out to be a beautiful day for some baseball and softball! Check out some of the pictures taken by our Harvey parents.
---
BIG EVENT WORK DAY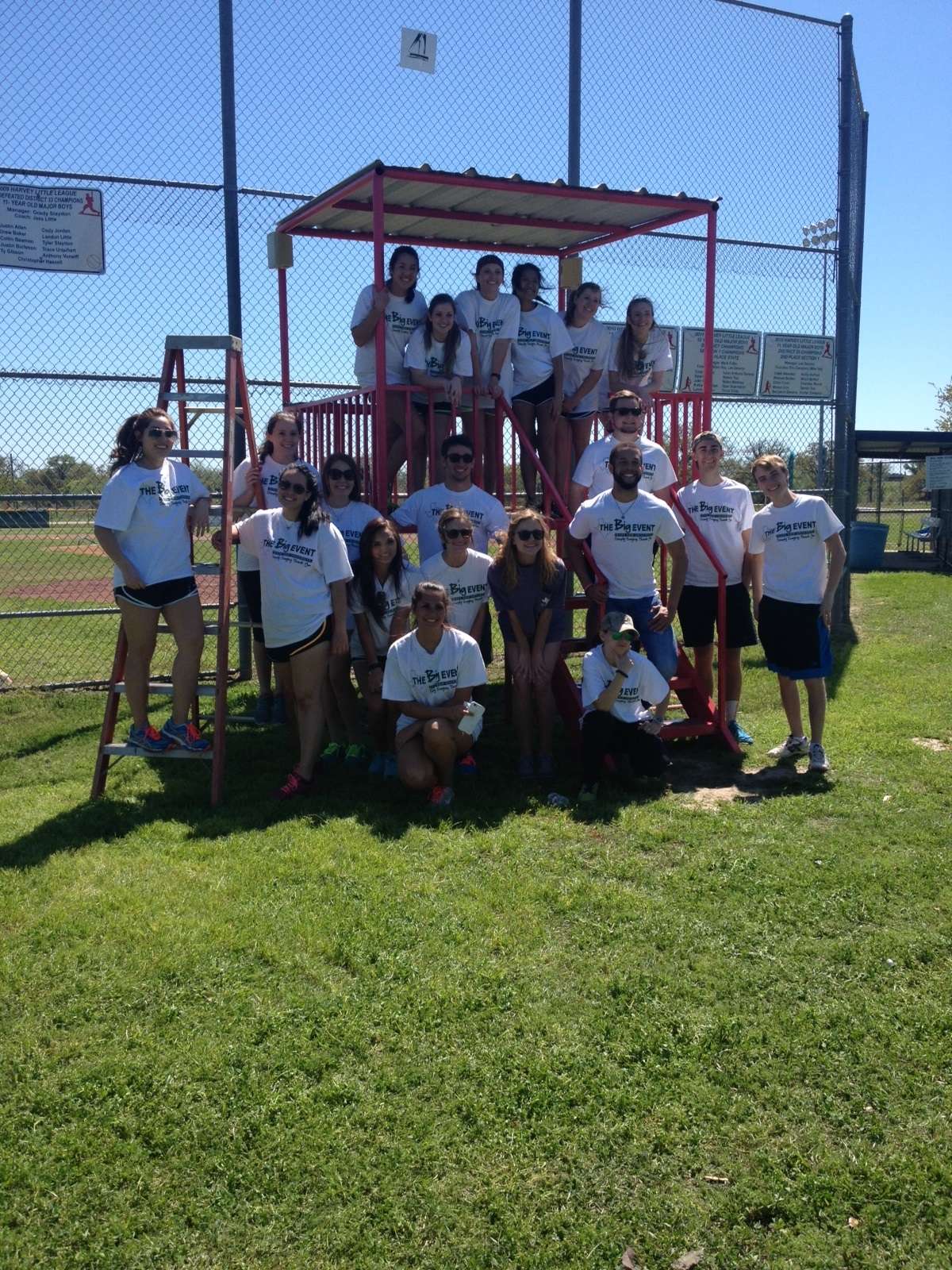 Harvey Little League would like to give a BIG THANKS to the BIG EVENT workers who came out on Saturday to work on the fields, haul branches, paint, clean, and kill ants!! You guys were AWESOME!!
Harvey Fields look really good.
Another big thanks to the board members who came out and worked...and a special shout out to
Paul Sandel for trimming all of the trees and Jeff Robertson for coordinating all of the work!!
---
Little League Practices
will be starting the week after spring break.
If you have not been contacted by a coach by March 23rd, please contact the coordinator for your division below.
Junior Minor Boys: Charles Triola 774-9547/Blake Bell - 219-0975
Junior Minor Girls: Brian Sanders - 422-1379/Kevin Harris-806-330-0824
Senior Minor Boys: Paul Sandel-777-4172/DeAnna Flusche -574-8719
Senior Minor Girls: Richard Hubacek - 204-4883
Major Boys: Rick Gorzycki - 255-2562/Kim Weiser - 676-1270
Major Girls: Heather Concklin - 599-6391/Josh Concklin 599-6389
-----------------------------------
---
---
If you are unsure as to which Little League in Bryan you are zoned to play,
click here
and enter your home address or the school where your child is enrolled. It will give the Little League of where you need to register.