BRUNSWICK BASEBALL LEAGUE WEBSITE: Welcome
Friday, January 1
Welcome to the Brunswick Baseball League's website
The Brunswick Baseball League(BBL) has established a new website at www.brunswickbaseball.com. All players interested in regsitering must register on-line at our new website.
Please come out and partiucipate in our FREE winter clinics which begin Sunday, Feb 7, 2106 - at the Tamarac multi-purpose gym - 11am-1pm. Every Sunday until April. All are welcome.
BRUNSWICK BASEBALL LEAGUE WEBSITE Leagues
Saturday, October 31
Brunswick Baseball
BBL completed the 2015 Fall Ball season Oct 18th. I would like to thank all those who particiated, both in the Minors and Majors programs. I would also like to thank all those who came out to assist with closing the field. Your efforts are greatly appreciated. Although it seems like along time until the spring season starts, the board has begun working on the 2016 season. Please come out and participate in our winter clinics beginning the first weekend in February.
The league conducted elections at the October Board Meeting. Our long tenured Treasurer, Mickey Rimkunas has stepped down. He has been involved with Brunswick Baseball for a very long time, and he will be sorely missed. I would like to personally thank Mickey for his service to the league. The following members have been elected to the BBL Board for the 2016 season:
Mark Phillips - President
Guy Changa - Vice President/Travel League Liasion
Kara Siefridsberger - Treasurer
Chris Phillips - Secretary
Jim Bacon - House League Liasion
Nick seifridsberger - Equipment Manager
Please come to our monthly board meetings to assist us with planning the 2016 season.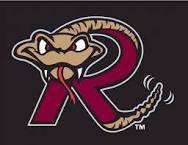 "2015 CHAMPIONS"
Saturday, June 13
MINOR LEAGUE CHAMPIONSHIP GAME
Congratulations to all of the players on the Rattlers and Manager Tyler Bacon. The Rattlers defeated the Bulldogs, 5-2 in a well played game, to become the 2015 BBL Minor League Champions.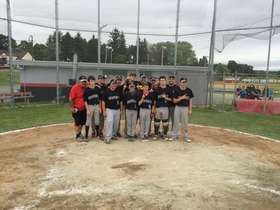 2015 BBL Minor Champions
Wednesday, July 15
Major Division Champions - Yankees
Congratulations to the Yankees on their recent victory as the 2015 Major Division Champions.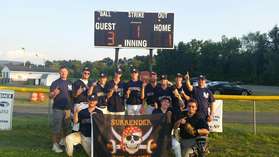 2015 Major Champs