BROOKLYN PITBULLS: Spirit Squads
About The Pop Warner Spirit Program...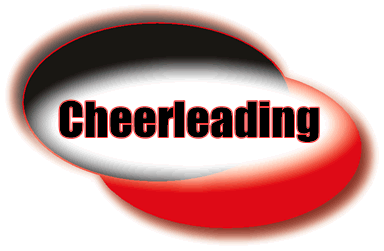 Cheerleading was officially recognized in the 1970's, but has been a part of the Pop Warner program for several decades. The first ever National Cheerleading competition was held in DeKalb County, GA. Today, 130,000 children are participating in cheerleading and dance around the United States.

Participation in the Pop Warner Spirit Program provides kids an opportunity to perform in an organized, supervised, safety-oriented environment. Pop Warner programs emphasize fun for all and encourage the development of qualities important long after Pop Warner days are gone.

The Spirit Program is growing in numbers each year due to the popularity of the sport. In an effort to keep pace with the many new changes in the cheer & dance industry, there are a few basic rules that are unique to Pop Warner Spirit Squads.

Novice Division
No flips or aerials are allowed. No Basket Tosses allowed Basic Cradles only (quarter turn only). Twisting, arch, toe touch, pike, tucks and etc. are not allowed Sponge tosses must be caught in a cradle.

Intermediate Division
No flips or aerials are allowed. Tosses-Basket or Sponge must be caught in a cradle. Tosses that exceed one twist are not allowed Flipping (front or back) and traveling tosses are not allowed.

Advanced Division
Back flips may be performed only from a starting position or back handspring entry. Tosses-Basket or Sponge-that exceed eighteen inches above extended arm level must be caught by original bases 1/2 helicopters are allowed. Flipping (front or back) and traveling tosses are not allowed Triple twists are not allowed.

* Download handout below for a more detailed description of cheer categories.

Types of Spirit Squads
1. Traditional Spirit Traditional Spirit squads compete during the Pop Warner playing season from August 1st through December 31st.

2. Year-Round Spirit The year-round season begins August 1st and ends July 31st. A Year-Round squad must compete in one competition from January 1st to July 31st.

Cheer & Dance Divisions
Division Name and Age Range
Mitey Mite 7-8-9
Junior Pee Wee 8-9-10-11
Pee Wee 9-10-11-12
Junior Midget 10-11-12-13
Midget and Unlimited 11-12-13-14-15

Spirit Squad Size
Division and Size of Squad
Small Cheer 19 and under
Large Cheer 20-35
Dance 35 Maximum Flag

Did You Know That You Could Go National?
For a cheerleading or dance squad, the difficult road to the national championship is quite similar to that of the football teams'. A spirit squad will showcase their best 3-minute routine complete with music and cheering at a league championship level. The top 2 squads advance to regional competition if more than five squads compete in a single division.

At regional competition, a spirit squad will again perform their top 3-minute routine in hopes of winning. The first and second place squads in the region are invited to perform at Disney's Wide World of Sports in hopes of winning a national championship for their local association.

The participants in the Pop Warner program are unique as opposed to those of other programs. While they are taught about the values of competition, they are also maintaining their grades at a satisfactory level in order to attain the ultimate prize of being named a Pop Warner National Champion. We salute all the efforts and accomplishments that our participants put forward! 2005 Mega Camps Hosted by PopWarner Little Scholars & NCA In order to participate in our Spirite Program, participants must sign up to participate in a

2013 Cheerleading Mega Camps hosted by NCA and Pop Warner Little Scholars, Inc.
Camps will be offered in as many as 10 different locations across the United States. NCA has been running summer cheerleading camps since 1948 and Pop Warner has been promoting Teamwork for over 75 years, so they know what it takes to create a FUN, Safe environment for our kids. Their camps are the perfect introduction for individuals who are new to cheerleading or the youth squad looking to improve their skills. Their camps insure that all participants have fun, make new friends, win awards and ribbons for attitudae and achievement and learn cheers, chants, dances and more. There will be NEW Basket Toss Classes, and industry leader speaker at Mega Camps with at least 75 coaches and EVERY participant goes home with a gift and an award!

* Download mandatory waiver form from handouts for camp participation.

WE ARE IN NEED OF EXPERIENCED, SERIOUS AND DEDICATED CHEER COACHES.
CONTACT US IF YOU ARE INTERESTED.
Year-Round Cheerleading Teams:
Pop Warner Little Scholars, Inc. has two types of spirit squads as follows:
Traditional: August 1 - December 31 (and)
Year-Round: January 1 - July 31.
1. The following will take place in the Year-Round program:
a) All Traditional and Year-Round teams will follow the same procedures and calendar as the Traditional program for registration, insurance and roster submission. (i.e., Traditional rosters are due on the first Monday in October, Year-Round Rosters are due by February 1).

i) A Traditional squad continuing on to the Year Round program must have competed in the Pop Warner League, Region and National Traditional Spirit Championships, if qualified, in order to be approved for the Year Round Season. Squads that follow this rule will be permitted to compete in the JAMZ Youth National Championship without filing for Year Round. Any additional competitions require filing for Year Round Status. Each league, Region will enforce this rule and shall have authority to place sanctions on any league, association or squad that violates this rule up to and including sanction for the next season or longer.

ii) Year Round Head Cheer/Dance Coaches must complete the online ASEP Education and Testing to be eligible to coach. Head Cheer/Dance Coaches who fail to take the ASEP online course will be immediately removed from coaching until successful completion of online course.

iii) The Year Round Team Declaration Form must be approved in the same manner as the Traditional season under the guidance of the League and Region Cheer Coordinators upon certification of the Year Round Squad Roster.

b) Year-Round squads are only rostered from 1/1 to 7/31 of each year. There will be no Year-Round squads during the Traditional Pop Warner season.

c) Year-Round Participants must have participated in the traditional season (8/1 to 12/31) in order to participate in the Year Round program in the Junior Peewee, Peewee, Junior Midget and Midget/Unlimited Divisions. Note: Tiny Mite and Mitey Mite participants (from 8/1 to 12/31) are not permitted to roster in the Year Round Program (from 1/1 to 7/31). Exception to c): If a Year Round participant did not cheer or dance in the previous Traditional season with Pop Warner, and during that same time period the child did not cheer on a High School or All-Star Cheer/Dance Team, then the child will be eligible to participate after being certified through his or her local League per Part III, Article 10: Certification S4: prior to that team submitting a Year-Round roster to Regional and National. (see paragraph b above.) In addition, any new participants will need to go through the conditioning period as described in the Rules Book under Practice/Conditioning.

d) A Year-Round team must compete in one competition during the Year Round season, January 1 to July 31. Only those teams that are rostered as Year-Round will be permitted to compete in competitions from 1/1 to 7/31. All Year-Round Spirit teams must follow the rules and guidelines in the Official PWLS Rulebook. All non-Pop Warner competitions must adhere to the same guidelines and age groups as Pop Warner Little Scholars, Inc.

i. The team that is competing must submit a copy of the competition guidelines (non-Pop Warner) to the League Cheer Coordinator for review and approval by the Region Cheer & Dance Coordinator.

ii. All Year-Round Teams must register and identify themselves as a Pop Warner Team in all non-Pop Warner competitions/events (i.e,, Teams are required to use "Pop Warner" In their team name (i.e., Langhorne Pop Warner Hawks). We also require that each squad member wear the official Pop Warner patch for the competition/event.

iii. The PWLS Team must compete in a Youth/Recreation or similar division in a non-Pop Warner competition.

e) All Year participants must return to their respective association spirit squads on 8/1 immediately following the Year-Round season.
2. The PWLS Spirit Championships in 2012 will consist of Traditional Spirit Divisions only. There will not be a Year-Round division in the Pop Warner National Championships in December.
CHEER AND DANCE AGE DIVISIONS:
The ages of all spirit participants in the program shall correspond to the overall ages that the League is permitting for players, unless League rules dictate that the ages of the spirit squad shall correspond to the playing ages of the squad with which they are associated.

The participant's age on July 31st of the current year shall be the participant's age for the coming season.

Please contact us in writing with any safety clarifications/questions at spirit@popwarner.com
Naughty Girl by Beyonce
Handout:
2004 Pop Warner Cheer Categories
LET'S GO PITBULLS! LET'S GO!