: Welcome
Meeting for Parents now 6:30 on Monday Mandatory meeting for parents of varsity, JV, and freshman baseball players.
Monday, 3/30,BHS Cafeteria Moved back to 6:30 due to practice commitments.
---
Varsity
Friday- scrimmage at BCD 2:30pm. Grey pants, blue shirt, under, socks, Sat 1pm at Pavillion. Sunday 3pm at CM. Monday. scrimmage vs NNorth at Parsons- Grey and blue. Tuesday, Pavillon- 3pm, Wed, Scrimmage vs BLA at Parsons. Grey and blue- Thursday-PAvillion-3pm. Friday- practice- Parsons 9am- Satruday- game vs Somerville- 10:00- arrive at field at 8:30am. White jerseys, pants, red socks, under, belts.
---
Junior Varsity
Saturday: Pavilion, 2:30
Sunday: Skyline, 1:30
---
Freshmen
Beaver Country Day 4pm, saturday, Pavillion 3:45pm. Sunday, Skyline noon-
---
Warriors Baseball Camp
The annual Warriors Baseball Camp, open to boys and girls ages 6–15, takes place in late June at Warren Field in Brookline. For more information, visit the Warriors Camp page or contact Joe Campagna.


---
More Brookline Baseball
Find almost everything there is to know about baseball in Brookline. All programs, all ages, all seasons. All in one place at brooklinebaseball.net.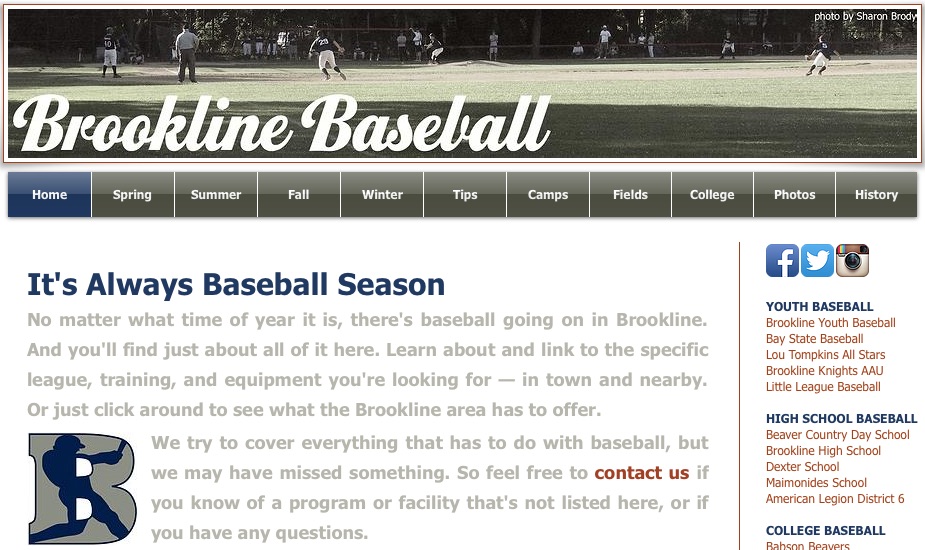 ---