: Welcome
Congrats Coach Campagna!
Congratulations to BHS varsity baseball coach Joe Campagna on his election to the Massachusetts Baseball Coaches Association Hall of Fame.

---
More Brookline Baseball
Find almost everything there is to know about baseball in Brookline. All programs, all ages, all seasons. All in one place at brooklinebaseball.net.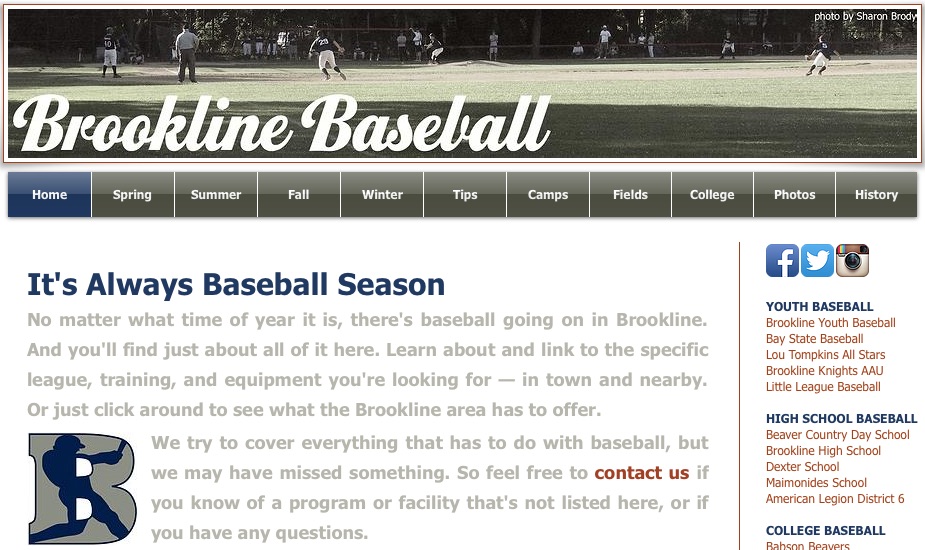 ---
Brookline WinterBall
The Brookline WinterBall clinic is open to anyone who plans to try out for a high school baseball team in the spring. It takes place on Saturdays through mid-February, in the Tappan Pavilion. Learn more

---
Brookline High Sports
Get the latest news for every sports team at Brookline High School. Visit the website of Brookline Warriors Athletics.


---
Warriors Baseball Camp
The annual Warriors Baseball Camp, open to boys and girls ages 6–15, takes place in late June at Warren Field in Brookline. For more information, visit the Warriors Camp page or contact Joe Campagna.