Warrior Football League, Inc: Welcome
WARRIOR FOOTBALL LEAGUE
SERVING THE YOUTH OF THE BRONX SINCE 1952
INDOOR PRACTICE SCHEDULE
PEEWEE - EVERY TUESDAY STARTING ON OCTOBER 6TH
JUNIOR PEEWEE - EVERY THURSDAY STARTING ON OCTOBER 8TH
ALL PRACTICES WILL BE HELD AT LEHMAN HIGH SCHOOL GYM
(SEE LOCATION TAB)
ALL PLAYERS AND COACHES MUST ENTER THROUGH THE FRONT DOOR AND GO THROUGH THE METAL DETECTORS.
PRACTICE WILL START AT 7 PM.
*Attention Parents: If you are looking to purchase football equipment thatis not available at Dugout, take a look at the website Team Express in the link below. Great prices!!*
http://www.teamexpress.com/#./?&_suid=14296276311830667220900553845
MISSION STATEMENT
The Warrior Football League's goal is to provide
a safe, enjoyable and charcter building sports
program for boys and girls ages 5 to 13 years old
"Winning at all costs is de-emphasized"
All Warrior Coaches are required to attend and complete
the National Youth Sports Coaches Association
Certification Clinic
---
CHECK OUT THE VIDEO RECAP OF OUR 2014 SEASON IN THE LINKS TAB ITEM ONE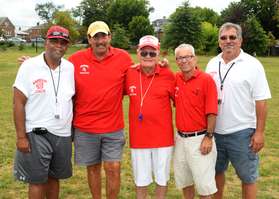 2015 BOARD OF DIRECTORS
Bohemian Rhapsody by Queen