Santa Clara Briarwood El Camino Little League: Sponsors
THANK YOU TO OUR 2016 SPONSORS AS WE CELEBRATE 56 YEARS!
Attn: Lety Dominguez
P.O. Box 544
Santa Clara, California
95052


STAY UP TO DATE WITH LEAGUE ACTIVITIES CLICK ON "LATEST NEWS!" TAB.

To our Donors, Sponsors, and In-Kind Supporters: Contact me for all of your needs and questions.

New to BELL and want to be a part of this awesome little league and community active baseball non-profit organization? Click on the "Handouts & Downloads" page to download our Introduction Letter and Sponsor Form located in the (Upper Left Side). You are welcome to personally reach me and learn more by emailing me Lety Dominguez at: letypdlove@yahoo.com

We are a 501(c)(3) non-profit organization
Tax ID# 237117217

Attention BELL Families: Support our donors who support our league! Did you need construction work, a delicious place to buy a sandwich, professionally done shirts, sports equipment, a tow truck, a place to get your hair done, a quick coffee, photography services, a tattoo removed, a reliable service to buy a home, legal advice, well all of these services are supporters of Briarwood El Camino Little League. Feel free to visit and check them out by scrolling below :-)

letypdlove@yahoo.com
Armando Carvajal
| | |
| --- | --- |
| | "Believe in giving my great grand children and children from my community a place to call their baseball league and it begins with being involved!" - Armando Carvajal |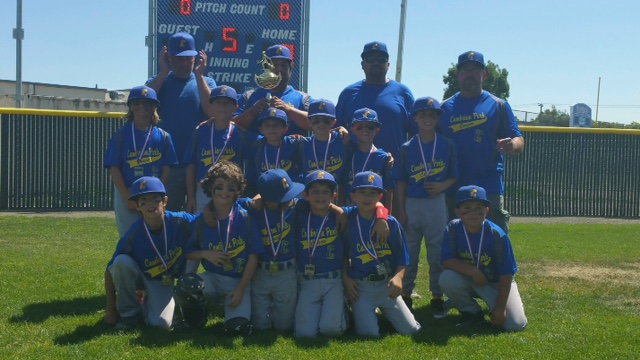 The Green Stroller
The GreenStroller is a Mom owned California Bay Area stroller resale business with a 'green' community focus. We buy, sell, refurbish and offer a 'green clean' stroller & car seat detail service. Give & Be Green! Every purchase made and stroller donation goes towards giving clean strollers to local families in need.
Phone: 408-781-2339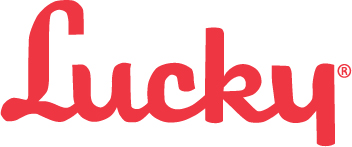 Lucky Super Market
3705 El Camino Real
Santa Clara, California
95051


Grocery Shopping is around the corner! We support Briarwood Little League! We're open daily!
Robertson Machine Company, Inc.
3270 Victor Street
Santa Clara, California
95054


"Where quality meets perfection! We are huge supporters of community involved sports" - Rene M. Leni & Nidia Suez Leni, Owner
info@robertsonmachine.com
Phone: 408-330-9213
Kuykendall's Auto Body
1024 W. Evelyn Avenue
Sunnyvale94086


Contact: Tracy Kuykendall
Phone: 408-730-5044
THE MLNARIK LAW GROUP, INC.
2930 Bowers Avenue
Santa Clara95051


"We're a neighborhood law firm dedicated to your success. Attentive, dedicated, and professional attorneys is who we are and are also huge supporters of baseball little league"-Michele Anderson & The Mlnarik Law Group
michele@mlnariklaw.com
Phone: 408-919-0088
Fax: 408-919-0188
THE SANDWICH SPOT
5126 Stevens Creek
San Jose, California
95129


"Who says a healthy fresh sandwich isn't something kids love! We are a proud sponsor of Briarwood Little League" Chris Shaww, Owner
Phone: 408-326-2355
Sports Authority Santa Clara
| | |
| --- | --- |
| | "We're always looking to help our local little league and as our contribution to the league we were honored to host a League Appreciation Day for the families to enjoy days of savings at Sports Authority" |
New Skin Adult Tattoo Removal
1695 S. 7th Street
San Jose95112


"Our vision is to help and encourage our clients to reach their goals similar to this little leagues mission. In our organization we know that tattoos can be a hindrance when searching for work, housing and even have caused people to be stereotyped. This is why we support families in need of removing a tattoo and support Briarwood Little League." - Adam King, Executive Director/CEO
info@newskinatr.org
Phone: 408-899-9695
Fax: 408-624-9509
Century 21 M&M Real Estate
"Area Specialist - Focused on buying and selling fine homes in the South Bay, and huge supporter of baseball little league sports!. My main areas of expertise are: Sunnyvale, Santa Clara, Campbell, Cupertino & San Jose" - Jim Greco, Real Estate
jgreco@c21mm.com
Phone: 408-390-0537
Able Underground Construction
"We provide integrated underground solutions for all of your pipeline, septic and sewer needs. From inspection and excavation, to installations, repairs, and surface rehabilitation.

Whether it's for your home, business, or for the municipality, Able does it all including his support towards baseball little league"- Able Underground Construction
marsha@ableseptic.com
Phone: 408-377-9990
7-ELEVEN
2800 Benton Street
Santa Clara95051


"We're your local 7ELEVEN always supporting our community and fans of Briarwood Little League!" - Neil Khoury, Owner


Phone: 408-246-0517
Fax: 408-871-1142
PLAYGROUNDS Unlimited
1175 Willow Avenue
Sunnyvale94086


"Baseball isn't just a sport, to some children, it's their Playground, this is why we support kid sports-Building Play, The Right Way!" - Joe Mendes, General Superintendant
joem@playgoundsunlimited.net
Phone: 408-244-9848
Fax: 408-248-1532
Superior Builders General Construction & Maintenance
309 Laurelwood Road, Suite # 7
Santa Clara95054


"Taking care of our community with your general construction & maintenance including our support towards baseball little league!"- Dave Rego, Owner
dave@superiorbuilderssj.com
Phone: 408-758-8508
AUTOREPORTCARD
2225 E. Bayshore Road, Suite 200
Palo Alto94303


"We provide third party independent inspections of used cars for buyers and sellers. Buyers receive peace of mind by understanding the condition of the car before they buy it. Sellers receive an assessment of the car that helps them sell it faster and with less hassle. Both receive an online report that is easily added to an online ad. We are huge fans of Briarwood Little League."- Jimmy and John, Co-Founders


info@autoreportcard.com
Phone: 1-650-434-3227
Charlie Rose
161 Curtner Avenue
Campbell95008


"We support youth sport and Briarwood Little League"
Phone: 408-559-ROSE
Juanita's Day Care
3136 San Juan Avenue
Santa Clara95051


"Community Day Care supports children and sports!" Hablamos Espanol - Juanita, Owner
Phone: 408-261-0317
Raymar Graphics
1400 Coleman Avenue, Suite H-17
Santa Clara95050


"Providing the little league with the best prices towards Silkscreen and Embroidery clothing, including Polos, Pants, Aprons, Mugs and MORE during any season of the year" - Raymond Martinez
raymargraphics@aol.com
Phone: 510-393-1688
TP Tollner Painting Inc.
1907 Colony Street
Mountain View94043


"Supporting our community with great paint! We support our little leagues!" - Dale Velasquez, Estimator
dale@tollnerpainting.com
Phone: 650-564-9062
Fax: 650-564-9069
RATNA INDAH DMD
877 W. Fremont Avenue, Suite D-2
Sunnyvale94087


" Family and Cosmetic Dentistry providing services to our community!"
drindahdentistry@gmail.com
Phone: 408-730-8777
GypsyRose Salon
265 Meridian Avenue, Suite # 6
San Jose95126


"Providing you the latest in fashion hair cuts" - Ashley Douthit Palomo, Hair Artist/Owner

Visit us on Facebook: Facebook.com/gypsyrosesalonsj
Text or VM: 408-982-3552
gypsyrosesalonsj@gmail.com
Phone: 408-289-1447
Unique Towing
416 Aldo Avenue
Santa Clara95051


"Need a tow, whether it's for a: Transport, an Auto, Motorcycle, Commercial Vehicle, Big Rig, Classic or Exotic Car, you can depend on your South Bays Trusted Towing Company! Simply reach us to provide you the service that you need. We support our little leagues" -Dave Thompson
Phone: 408-249-5253
Allied Storage Containers
| | |
| --- | --- |
| | Providing you the space and storage required for your baseball little league needs! |
BAY 101
1801 Berling Drive
San Jose95112


"Bay 101 Casino is open 24 hours a day, 7 days a week. Features 49 gaming tables, a sports bar, a restaurant, a deli, and a beauty salon. Spacious, well-lit and staffed with pleasant, helpful folks and we support Briarwood Little League" Bay 101
Phone: 408-451-8888
Camino Real Realty
1083 El Camino Real
Santa Clara95054


"Proud to sponsor the little league of our community"- Joe Garcia
All Star Academy
2901 Mead Avenue
Santa Clara, California
95051


All Star Baseball Academy
All Star Academy features:

9 Baseball & 9 Softball Self Feeding Batting Cages w/ speeds ranging from slow pitch to 90mph
Indoor & outdoor Pitching Mounds w/ distances for all ages & radar guns
Live Hitting Tunnels (indoor & outdoor)
Drill Stations equiped w/ K-tee's, heavy bags & automatic soft-toss machines
Exercise and Cardiovascular Room
Performance Training Area (speed, agility & plyometrics)
"Members Only" Areas for hitting and pitching
Birthday/Party Room
Quiet Study Area w/ wireless internet

Phone: 408-748-1080
Shooting Stars Photography
"To show our appreciation to the coaches and volunteers who make your organization run, we'll provide them with a voucher for a free Buddy photo. The vouchers will be issued on Photo Day to each coach present. Overall, we are happy to provide photography services for briarwood little league" - Shooting Stars
Phone: 1-800-311-7784
Industrial Lock Services
2255 Old Middle Field Way
Mt. View 94043


"Providing our keying services to all types of projects and huge supporters of little league baseball"!
Phone: 650-961-5544
Fax: 650-961-5547
South Bay Sports Training
995 E. Santa Clara Street
San Jose95116


"Do you need to get in gear with some training, well we offer just that and more! Come visit us! We support youth health and sports, and this is why we support Briarwood Little League!"
Phone: 408-283-0643
2012 Sponsors/Donors - Thank you for a great season! (Below)
Superior Builders
Industrial Lock Services
Unique Towing
Charles W. Davidson Family Trust
Sousa's Garage Door Inc
Hubcap City
Hallmark Construction
California Pizza Kitchen
Poinciana Sports Bar and Lounge
Floss Aid
San Jose Batting Cages