Brazos Valley Juniors: My Site News: Lots of Gold to Start the Season!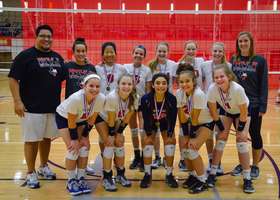 16 National Takes First!
Sunday, December 15
Lots of Gold to Start the Season!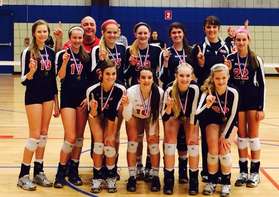 15 Mizuno Wins Gold!
All 17 BVJ teams were in action this weekend and we started off with plenty of winning to set the stage for a great 2014 season! Congratulations to 13 National, 15 National, 15 Mizuno, and 16 National, who all won the Mistletoe Madness tournament. 14 Premier finished second in the ASC 14 Club Division, 12 National and 14 National finished third in the ASC tournament in the Open Division and 13 Mizuno finished third in their Mistletoe Madness tournament!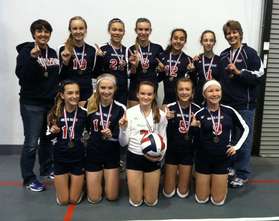 13 National Starts the Season with Gold!