Brazos Valley Juniors: Welcome
Brazos Valley Juniors
Brazos Valley Juniors, also known as BVJ, is a USAV club volleyball program serving Junior Olympic volleyball players in the Brazos Valley area. Brazos Valley Juniors is a non-profit 501(c)(3) club and is based out of Bryan-College Station, Texas. The club strives to provide quality volleyball training and competition, to female athletes from 10-18 years of age in Bryan, College Station and all surrounding cities.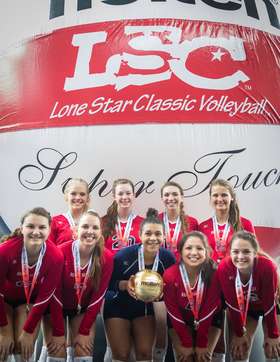 17's Are Going to Nationals!
Monday, April 25
Going to Nationals!
Brazos Valley Juniors 17 National went 11-0 over the three day Lone Star Classic National Qualifier and earned a bid to the USA Junior National Championships to be held in June 29-July 2 in Indianapolis. What a weekend and what a team!
Congratulations!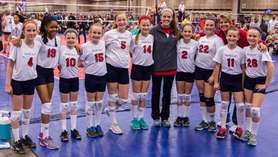 Club Volleyball Debut for 11 Mizuno!
Monday, April 25
The Future is Bright!
Check out the future stars of BVJ! Our 11 National team has had a terrific season and will captivate you with their enthusiasm! Our 11 Mizuno team was selected at the conclusion of our Patriot League and experienced their first volleyball tournament at the Lone Star Classic. These girls have big potential!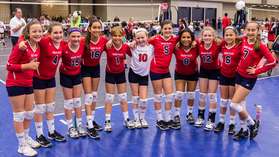 11 National Shines!
12 National Wins 13's Tourney
Wednesday, April 13
12 National on Top!
Brazos Valley 12 National warmed up for the Lone Star Classic by playing in the Spike Sport 13's tournament this past weekend. The team didn't drop a set and finished in First Place! This is a fun team to watch!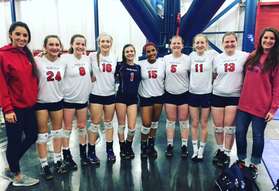 15 Premier after a Successful Tournament
BVJ Volleyball!
After a great showing at Big South, where we had 6 teams finish in the Gold Bracket, highlighted by our 15 National team winning the Silver medal in 15 American, we are continuing our success early in April. 15 Mizuno, second at Spike Sport, and 15 Premier are both working hard and improving their talents!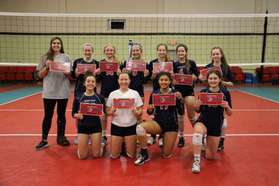 15 Mizuno Finishes Second!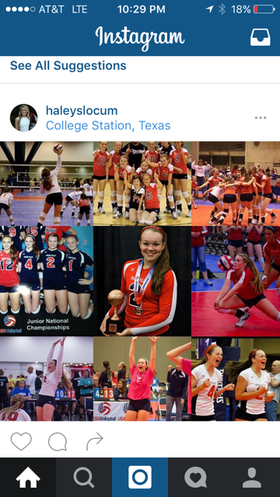 Haley Slocum
Sunday, March 20
Thank you to Haley Slocum!
Congratulations and Thank You to Haley Slocum who concluded her 8 year club volleyball career with Brazos Valley Juniors today! She has been an unbelievable representative of our club and our community on and off the court since the time she was a chubby cheeked 5th grader. Haley was a part of teams that earned 6 bids to the Junior National Championships, a bronze medal at Nationals, 3 National qualifier gold medals, and three Regional Championship gold medals, along with many, many regular season championships. Haley has been a standout player at A&M Consolidated High School and will be the second BVJ player to continue her playing career at Texas A&M next fall where she has committed to play for the Aggies! Thanks and Congratulations to Haley, and her family who have supported her throughout her BVJ career!
Sunday, March 20
Medals with Mickey!
Medals a Plenty at ATX Showcase!
Monday, January 4
Gold is a Great Color!
BVJ Patriot Developmental League