Brazoria Ballers Elite: Frank Watson Resume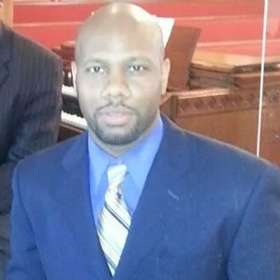 President & Head Coach: Frank Watson
Brief Coaching Resume:
(2010)- Texas Southern University Men's Basketball: Video Coordinator/ Camp Director & Instructor
(2008-2009)- University of Houston Men's Basketball: Assistant Director of Basketball Operations
(2007-2008)- University of Houston Men's Basketball: Assistant Video Coordinator/ Camp Director & Instructor
(2006-2007)- University of Houston Men's Basketball: Graduate Assistant Coach / Camp Instructor
(2005-2006)- Heritage Christian Academy (Huntsville,TX) Boy's Basktball: Varsity Assistant Coach
(2004-2005)- Sam Houston State University Men's Basketball: Student Assistant Coach
Full Biography:
I. Early Years
Frank Lorenzo Watson was born March 31, 1983 in Monroe, Louisiana. His family eventually moved to Angleton, Texas, from Louisiana. Frank attended Angleton High School where he was actively involved as a peer mediator and big brother to local elementary age boys who struggled in class or getting along with their peers. During his three years of service he received (PAL) of the year awards in 2000 and 2001. Frank also played the drums for First Missionary Baptist Church in Angleton, Texas. As an athlete, Frank played basketball for the Angleton Wildcats from 1998-2001 and ran cross-country. He was nominated for Mr. AHS and Homecoming King before earning his diploma in 2001 and being accepted into Sam Houston State University.
II. Sam Houston State University (2001-2006)
At Sam Houston, Frank was a member of the NAACP and Student Government Association. He also founded his own intramural team on which he was a player/coach and led the team to two Sam Houston State Intramural Championships. His work ethic and leadership earned him a position as a Student Assistant Coach for Head Coach Bob Marlin of the Sam Houston State Men's Basketball Team. Frank had the ability to learn from one of the top mid-major college basketball coaches in Bob Marlin at Sam Houston State. Marlin is the current head men's basketball coach at the University of Louisiana at Lafayette. During Marlin's career at Sam Houston and Louisiana-Lafayette he has an overall record of 322–208 (.608) with three NCAA tournament appearances. Frank's duties for Coach Marlin, and the Sam Houston State Bearkat's included drills and instruction, assistance during practice, film exchange, off-season individual workouts, and coordinating post-game meals. During the 2004-2005 seasons the Bearcats advanced to the semi-finals of the Southland Conference Tournament and finished with an 18-12 record. During Frank's senior year at Sam Houston he earned a varsity assistant coaching position at Heritage Christian Academy in Huntsville where he helped lead the eagles to a district championship and produce three all-state players. Frank graduated on May 12, 2006 with a Bachelor of Science degree in Industrial Technology and a minor in Business Management & Psychology.
III. University of Houston (2006-2009)
Seeking to continue his coaching career he accepted a position at the University of Houston as a graduate assistant coach & associate video coordinator for Head Coach Tom Pender's. Frank had the ability to learn from Tom Penders who accumulated an overall coaching record of 648-438. Penders was the head coach at Rhode Island, Columbia, Fordham, George Washington, Houston, and the University of Texas. Penders has led his teams to the Sweet Sixteen and Elite Eight in the NCAA Tournament. While at Houston, Frank was responsible for assisting with scouting reports, practice and games statistics, prospective athlete film analysis, coordinating recruit mail-out operations, negotiating team scheduling contracts, film-sessions, and oversight of student managers. As the associate director of baskeball operations Frank Scheduled 18 home games for the 2008-2009 seasons the most since 1978-1979, the cougars recorded a 10-3 non-conference record and finished the season 24-10 the highest win total since 1991-1992. Frank also assisted in recruiting three top 50 nationally ranked JUCO prospects by jucojunction.com and several highly ranked high school performers from Texas, New Jersey, New York, and Louisiana. Houston recruiting classes ranked in the top 100 by hoopscooponline.com.
IV. Player development at the College level
Frank's coaching skills and, experience in player development, have been utilized as a camp coach for several universities. He has worked in this capacity at the University of North Carolina, University of Texas, Texas A&M University, and Rice University. Frank's was one of the lead camp coaches at the University of Houston during his tenure. Frank has assisted in player development within all of his coaching positions at the college level. Several players from Sam Houston State University and the University of Houston went on to play professional basketball oversees due to the hard work of the coaching staff and athletes. Some players have signed 10 day contracts in the National Basketball Association (NBA).
V. Brazoria Ballers AAU (2005-Present)
Frank created the Brazoria Ballers AAU organization in May 2005. His U17 teams have won AAU tournaments all over the region for the last 10 years. The Brazoria Ballers have beaten several highly rated Nike, Reebok, Under Armor, and Adidas sponsored AAU teams in top tournaments all over the region. These teams have produced several Greater Houston Area All-District performers, TABC All-Region and All-State players, and nearly 40 collegiate athletes. Frank has been blessed to build his organization into one of the most notable non-sneaker sponsored basketball programs in the state. He has been a member of Jim Hicks RCSSports.com player rankings panel since its creation evaluating talent in the greater Houston area for class related ranking. His teams have also gained notability within the Texas Hoops.com AAU basketball circuit, with several players earning state rankings. Several players from Brazoria County and surrounding areas have gained the exposure needed to sign college scholarships by playing on a u17 Brazoria Ballers team. Frank has connections with several college basketball coaches and scouting services with in the region who look to recruit or rank players from the Brazoria County Area. In 2014, The Brazoria Ballers Elite Basketball Foundation became an AAU subordinate organization with 501c3 tax exempt status. Frank was awarded the best Summer Coach/ Player Promotor in the greater houston area by Jim Hicks of www.rcssports.com shortly after his Spring Ice Breaker Tournament in 2016.
VI. Family & Personal Interests
Frank has three children and enjoys playing dominoes, spades, chess, and using his knowledge of the game to assist athletes in the community. He also works as a juvenile probation officer for Brazoria County to mentor and aid youth into making better decisions. Frank is a proud member of the Omega Psi Phi Fraternity Inc. of which he holds an elected office amongst the brothers within the Greater Houston Area.
Email Coach Watson: flwatson31@gmail.com