Brazoria Ballers Elite: Frank Watson Bio.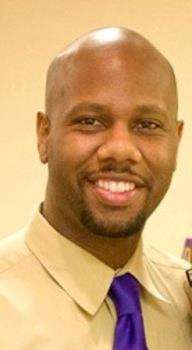 President & C.E.O/ U17 Head Coach
Frank Lorenzo Watson
A native of Angleton, Texas, Frank attended Angleton High School where he was actively involved as a peer mediator and big brother to local elementary age boys who struggled in class or getting along with their peers. During his three years of service he received (PAL) of the year awards in 2000 and 2001. He also served as a percussionist for First Missionary Baptist Church in Angleton, Tx and volunteered at the Angleton Wellness Center. Frank also lettered in basketball and cross-country along with being nominated for Mr. AHS and Homecoming King before earning his diploma in 2001 and being accepted into Sam Houston State University.
At Sam Houston, Frank was a member of the NAACP and Student Government Association. He also founded his own intramural team on which he was a player/coach and led the team to two Sam Houston State Intramural Championships. His work ethic and leadership earned him a position as a Student Assistant Coach for Head Coach Bob Marlin of the Sam Houston State Men's Basketball Team. His duties included drills and instruction assistance during practice, film exchange, off-season individual workouts and coordinating post-game meals. During the 2004-2005 seasons the Bearcats advanced to the semi-finals of the Southland Conference Tournament and finished with an 18-12 record.
Frank later created the Brazoria Ballers AAU organization in May 2005 in his home town which included under 15 and 17 boys basketball teams which competed primarily during the spring and summer. Over the years these teams produced several Greater Houston Area All-District performers, TABC All-Region and All-State players, and several NCAA collegiate athletes. During Frank's senior year at Sam Houston he earned a varsity assistant coaching position at Heritage Christian Academy in Huntsville where he helped lead the eagles to a district championship and produce three all-state players. Frank graduated on May 12, 2006 with a Bachelor of Science degree in Industrial Technology with a minor in Psychology & Business Managment.
Seeking to continue his education and coaching career he accepted a position at the University of Houston as a graduate assistant coach. While at Houston, he was responsible for practice and games statistics, prospective athlete film analysis, coordinating recruit mail-out operations, negotiating team scheduling contracts, film-sessions, and oversight of student managers. Scheduled 18 home games for the 2008-2009 seasons the most since 1978-1979, the cougars recorded a 10-3 non-conference record and finished the season 24-10 the highest win total since 1991-1992. Also assisted in recruiting three top 50 nationally ranked JUCO prospects by jucojunction.com and several highly ranked high school performers from TX, NJ, NY, and LA. Houston recruiting classes ranked in the top 100 by hoopscooponline.com.
Frank enjoys playing dominoes, spades, chess, and using his knowledge of the game to assist athletes in the community. Born March, 31, 1983 in Monroe, Louisiana. Frank is a proud member of Omega Psi Phi Fraternity Inc.
Email Coach Watson: flwatson31@gmail.com