BRAVES YOUTH BASEBALL: Welcome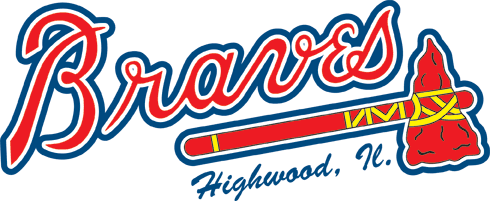 BRAVES HISTORY
Braves Baseball is one of the largest independent, full-time travel baseball organizations in Illinois. Founded in 2000 with a team of 13 year olds, the program gained national recognition with back-to-back 50+ win seasons featuring several prominent tournament championships and a top 10 national ranking. While baseball excellence remains a cornerstone, increased demand for focused instruction from players with varied talent have helped establish Braves Baseball as the largest high school baseball preparatory program on Chicago's north shore. The Braves' deep and experienced coaching staff along with top rate indoor and outdoor facilities have become a recent attraction for the acceptance of full teams as well as individuals looking for dedicated player development. Going forward, the Braves expect to continue to be a leader in the movement towards full time travel baseball and player development with multiple teams at every age level.
NEWS BULLETINS
Championships are won in the off-season. Spring will be here soon asking what you did all winter long.
BRAVES PHILOSOPHY
Our philosophy is a simple but effective one. We do not waste time or energy worrying about whether we win or lose. We concentrate on preparing ourselves to become the very best athletes we can be --- both mentally and physically. We focus on the little things with intensity, integrity and desire. As a result, we look to gain an edge over our opponents in every possible manner: in strength, in technique, in conditioning, in mental toughness. When we do this, we feel so confident that we expect to win. At the same time,the coaching philosophy is built on the premise that as coaches and parents we can teach more than just baseball. Through baseball we can try to help instill a sense of self-responsibility, compassion for others, and sportsmanship in victory as well as defeat. The primary goal is to develop young boys into "class" athletes on and off the playing field. Our accomplishments on the field are well documented. Off the field, our efforts to assist the homeless, working with less privileged inner city kids and conducting baseball clinics for local communities provide another avenue for personal growth that each player will carry beyond their baseball playing days.
Click here to make
BRAVES YOUTH BASEBALL
your default homepage