Bordentown Little League Baseball/Softball: Sponsors
Sponsor a Team & Hoist a Sign ($500)
Modell's Sporting Goods
350 Marketplace Blvd
Trenton, New Jersey
08691



Phone: 609-581-5976

Bordentown Home for Funerals
40 Crosswicks St.
Bordentown, New Jersey
08505


At Bordentown Home for Funerals we feel a funeral is not just about grief and sadness, but rather a time to celebrate and remember the life of your loved one in a warm and comfortable setting. We have dedicated ourselves to providing the utmost respect and service to all of the families that we serve. As a non-denominational funeral home offering a full-service, one-stop approach to planning funeral services, all faiths are welcome, and all cultural and religious customs are understood and respected.
rpecht@verizon.net
Phone: 609-298-0128
Sharp Communications
Sharp Communications specializes in Voice, Data, Fiber, Coax (CCTV), Cameras and Copper & Fiber Splicing
ed@sharpnj.com
Phone: (609) 357-1357
Fax: (609) 858-7418
Jaron's Furniture
600 Route 206 South
Bordentown, New Jersey
08620


"You don't have to spend a lot to get a beautiful home." Our pledge to you is to work incredibly hard to find the best values in home furnishings, and pass the savings on to you. At Jarons our selection of quality furniture will surely meet your needs. It doesn't matter if it is a house full of furniture or a small accessory you will save money and you won't be disappointed.
info@jarons.com
Phone: 609-291-1110
Lucas Chevrolet
1622 Route 38 East
Lumberton, New Jersey
08048


If you are searching for a new or used Chevrolet in the Lumberton or New Jersey area, our friendly, professional staff is ready to provide you with all the help you need. We're easily able to assist you with price quotes or help you investigate financing options. Whether you have good credit or bad credit, we have financing options for you.
Phone: (609) 288-1193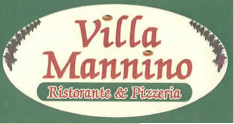 Villa Mannino
73 Route 130
Bordentown, New Jersey
08620


Villa Mannino Ristorante and Pizzeria is family owned and operated by the Mannino family. The restaurant serves traditional and casual Italian cuisine in a countryside vineyard setting. The Mannino family has served the surrounding area for 31 years. Whether eating in, picking up or planning that special event, Villa Mannino will meet and exceed your expectations. So bring your appetite and leave the cooking to us!
Phone: 6092989000
Fulton Bank of New Jersey
5500 K. Johnson Blvd.
Bordentown, New Jersey
08505


As Fulton Bank of New Jersey, we are proud to continue the shared tradition of outstanding customer service and community support that was the hallmark of both banks. We also remain committed to our community-banking philosophy, where decisions are made locally and where personalized banking relationships come first.
Phone: 609-424-0010
Hoist a Sign ($250)
Bordentown Braces
231 Crosswicks Rd., Suite 9
Bordentown, New Jersey
08505


Board Certified orthodontist, Dr. Yana V. Newman knows what a significant difference a beautiful, healthy smile can make on a person's confidence and self-esteem. She is dedicated to helping each patient achieve the beautiful, healthy straight smile they deserve!
Phone: 609-291-8555
Sponsor a Team ($250)
Empire Pizza
184 Route 130
Bordentown, New Jersey
08505



Phone: 609-298-0075
A+ Athlete
38A Robbinsville-Allentown Rd.
Robbinsville, New Jersey
08691


Adam Redlich, M.D.
Board Certified Sports Medicine, Sports Medicine Physician Specialist, Team Physician / School Physician, Physician Acupuncturist, Sports Medicine Mercer County, NJ
Phone: 609-223-2286
Powerhouse Gym Hamilton
127 Route 206 South
Hamilton, New Jersey
08610


18,000 Sq. Ft Facility,Free Aerobics Classes
Free Spin Classes, Top of the Line Strength & Cardio Equipment, 1 on 1 & Group Personal Training Available, Day Care Available, 100% All Natural Smoothie Bar
Phone: 609-585-4967
Auto Shine Car Wash
1060 U.S. 206
Bordentown, New Jersey
08505



Phone: (609) 291-0479
Bordentown Bagels
5 Mission Road. #7
Bordentown, New Jersey
08505



Phone: 609-291-8150
Fax: 609-291-8186
Chestnut Village Apartments
200 E. Chestnut St., Apt #9A
Bordentown, New Jersey
08505


Chestnut Village Apartments is a family-owned apartment complex located in historic Bordentown, New Jersey. Constructed in 1951 and featuring a low intensity layout designed to incorporate the natural beauty of the town, we feature two-story buildings comprised of four apartments each with just under 100 total units.
Phone: 609-298-1561
Fax: 609-298-8422
Dick's Sporting Goods
2703 Rt. 541, Suite 4, Suite 4
Burlington, New Jersey
08016


Dick's Sporting Goods, Inc. is an authentic full-line sporting goods retailer offering a broad assortment of brand name sporting goods equipment, apparel and footwear in a specialty store environment. The Company owns and operates Golf Galaxy, LLC, a golf specialty retailer and eCommerce websites and catalog operations for both Dick's Sporting Goods and Golf Galaxy.
Phone: 609-747-0400
Efingers Sporting Goods
513 West Union Avenue
Bound Brook, New Jersey
08805



Phone: 609-587-2422
EJA Capacity
217 Route 130
Bordentown, New Jersey
08505


EJA/Capacity - a firm of dedicated insurance professionals committed to providing our clients with caring, personalized service.
Phone: 609-291-9950
Fax: 609-291-9954
Gloria Nilson Realtors
2346 Route 33
Robbinsville, New Jersey
08690


Buying or selling a home can be an emotional experience. At Gloria Nilson, we understand that your home is more than a house. It's where your memories are made, where your children grow up, and where you entertain your friends and family. Your home is also one of the most important investments you'll ever make. Our expert Real Estate Agents understand this, and will help you to make wise, informed decisions when selling or buying a home.
Phone: 609-357-1210
Grow-Ville Community Day School
449 Church Street
Groveville (Hamilton), New Jersey
08620


When you need professional child care, you want a considerate nursery school that caters to a schedule that makes sense. Grow-Ville Community Day School can help you when you need it most. Whether you need full or part-time preschool or after-school care, our schedule can suit you. Call today to find out how Grow-Ville Community Day School can accommodate you and your little one.
Phone: 609-581-4769
Knights of Columbus
St. Mary's Church
45 Crosswicks Street
Bordentown, New Jersey
08505


The Bordentown Council of the Knights of Columbus Council 570 was founded in 1901. In our second century, we are working to widen our reputation as a quality association of practical Catholic gentlemen committed to striving in the light of the Holy Spirit for the benefit of our members, our families, our faith community and the society in which we all live
Phone: 609-298-0261
Mario & Franks II
231 4th Street
Fieldsboro, New Jersey
08505



Phone: 609-324-2737
Oliver a Bistro
218 Farnsworth Avenue
Bordentown, New Jersey
08505


Open for lunch & dinner. Custom catering. View the current menu on the website at www.oliverabistro.com.
oliverabistro@verizon.net
Phone: (609) 298 7177
Fax: (609) 298 8802
R.W. Tire
919 U.S. Highway Route 206
Bordentown, New Jersey
08505


At R.W. Tire, we are known by the customers we keep, which is why you will find satisfied clients in Bordentown NJ, Hamilton NJ, and the surrounding areas. Stop in today for the best deals in the area on the best tire brands like MICHELIN©, BFGoodrich©, and Uniroyal© tires.
Phone: (609) 298-1011
Fax: (609) 291-1258
Sports World
Rt 206 100 yards north of Russ Ayres
Bordentown, New Jersey
08505


Plaques & Awards, Trophies, Sports Gear & Uniforms
sportsworldnj@outlook.com
Phone: 609-424-3554
UPS Store of Bordentown
272 DUNNS MILL RD
Bordentown, New Jersey
08505


Not only are we your one-stop-shop for The UPS Store products and services, but through our relationships with valued service providers, you'll get exclusive deals on the types of business services you need most. Bound presentations? You bet. Packing and shipping? Not a problem. A real street address? We've got it for you. When it comes to the logistics of running your business – big or small, near or far – we've got you covered.
store5952@theupsstore.com
Phone: 609-324-0040
Fax: 609-324-0070
Beneficial Bank
335 Farnsworth Ave
Bordentown, New Jersey
08505



Phone: 609-291-8200

The Eye Care Center of Bordentown
231 Crosswicks Rd
Suite 1
Bordentown, New Jersey
08505


Offering comprehensive eye exams, medical eye care, contact lens evaluation and fitting and low vision care.
drlongowilliams@eyecarebordentown.com
Phone: 609-379-6014
Fax: 609-379-6037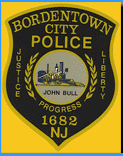 Bordentown City PD
324 Farnsworth Ave
Bordentown, New Jersey
08505



Phone: 6092980101

Church Brick
118 Burlington Road
Bordentown, New Jersey
08505


CHURCH is the Mid-Atlantic region's premier masonry supplier, centrally located in Bordentown, NJ. Founded in 1916 by the Church family, we are proudly celebrating a century of service to the building community.

Trusted by builders, architects and property owners alike, CHURCH offers brick, stone, pavers & masonry products ideal for both residential and commercial projects. Whether your project is large or small, please come by and visit our showroom or contact a representative to discuss your project needs!
info@churchbrick.com
Phone: 609-298-0090
Fax: 609-298-4278

The Image Factory
1146 South Olden Avenue
Hamilton, New Jersey
08610


DeLorenzo's ASP - The Image Factory is a full service company servicing sports organizations, Schools and Corporations in the Delaware Valley and beyond for over 25 years. We pride ourselves on consistently delivering a quality product, competitive pricing and most importantly an outstanding customer support department to handle all of your needs.

We offer Professional Photography and Photo Lab Services, Custom Awards & Trophies, Custom Framing, unique Fundraising Opportunities, Customized Logo Apparel, Ad Specialty Items, Digital Signage and Graphics Services. We also specialize in Life Tribute Videos - where lives are remembered and celebrated. Whatever your needs are we can deliver.

Find out why professional teams such as The Philadelphia Soul, Philadelphia Flyers, ECHL, Arena Football League, Trenton Thunder, and Trenton Devils rank among our client list. DeLorenzo's ASP is also the Official photographer of the Sovereign Bank Arena. Our team of seasoned professionals will strive to make your event a success. With over 100 years of combined photographic experience, let our team win you over with new and creative products, professional photographic services and fast turnaround times.

Phone: 609-586-9123
Fax: 609-586-4989

Sunday's Ice Cream & Catering
917 US Highway 206
Bordentown, New Jersey
08505


No matter what the occasion, we will plan and deliver an event to remember. We offer complete party planning, including tents, seating, entertainment, food, and drinks. Planning a Wedding, Bar or Bat Mitzvah, Sweet 16, Anniversary or Graduation party? We've got you covered. Elegant or Casual, whatever style you like. Work with our seasoned event designers to plan the perfect event.

sundayscaters@aol.com
Phone: 6092982169
Bordentown Regional Education Association
WE ARE . . . Teachers, Aides, Secretaries, Custodians, Maintenance and Grounds Personnal, Librarians, Guidance Counselors, Nurses, Social Workers, Bus Drivers, Psychologists, Learning Consultants, Speech and Occupational Therapists.

IN THE COMMUNITY WE ARE . . . Parents, Grandparents, Aunts and Uncles, PTA/PTO Members, Coaches, Volunteers, Residents, Taxpayers, Consumers, Friends and Neighbors.

THERE ARE 392 MEMBERS IN THE BORDENTOWN REGIONAL EDUCATION ASSOCIATION WHO ARE . . .
•committed to educational excellence in staff and pupil performance.
•determined to be caring, responsible, civic-minded adult role models for children.
•dedicated to educating the "whole child"—emotionally, physically, socially, and academically.

All Star Sponsors ($100)
Gastroenterology Consultants of South Jersey
Amherst Commons, Building A, Suite 2
693 Main Street
Lumberton, New Jersey
08048


GASTROENTEROLOGY CONSULTANTS OF SOUTH JERSEY (GCSJ) has been providing medical care since 1990. We moved into our present location in May 2004.

Our first priority is the person who is receiving our medical care. Our eight physicians and all our staff members are dedicated to providing the highest level of services in all aspects of gastroenterology and liver disease.
Phone: 609-265-1700
Fax: 609-265-9005