Bordentown Little League Baseball/Softball: Welcome
Welcome to the Bordentown Little League website!
Our goals are to introduce and instruct the fundamentals of Baseball and Softball, to do so in a safe and educational manner, to encourage and enable spending time together with family and friends, and most importantly to have fun.
Wednesday, November 11
Registration for Spring 2016 Softball and Baseball is now OPEN!
We are again offering a discount for EARLY REGISTRATION and the ability to make up to four (4) monthly payments (when using a credit card) to spread out your registration costs and go a little easier on your cash flow during the Holidays.
Register before December 31st to take advantage of our EARLY REGISTRATION DISCOUNT

January 31 is final day to register before LATE REGISTRATION begins.
Tuesday, August 18
STATE CHAMPS!
The Bordentown 11yr old All-Stars are State Champions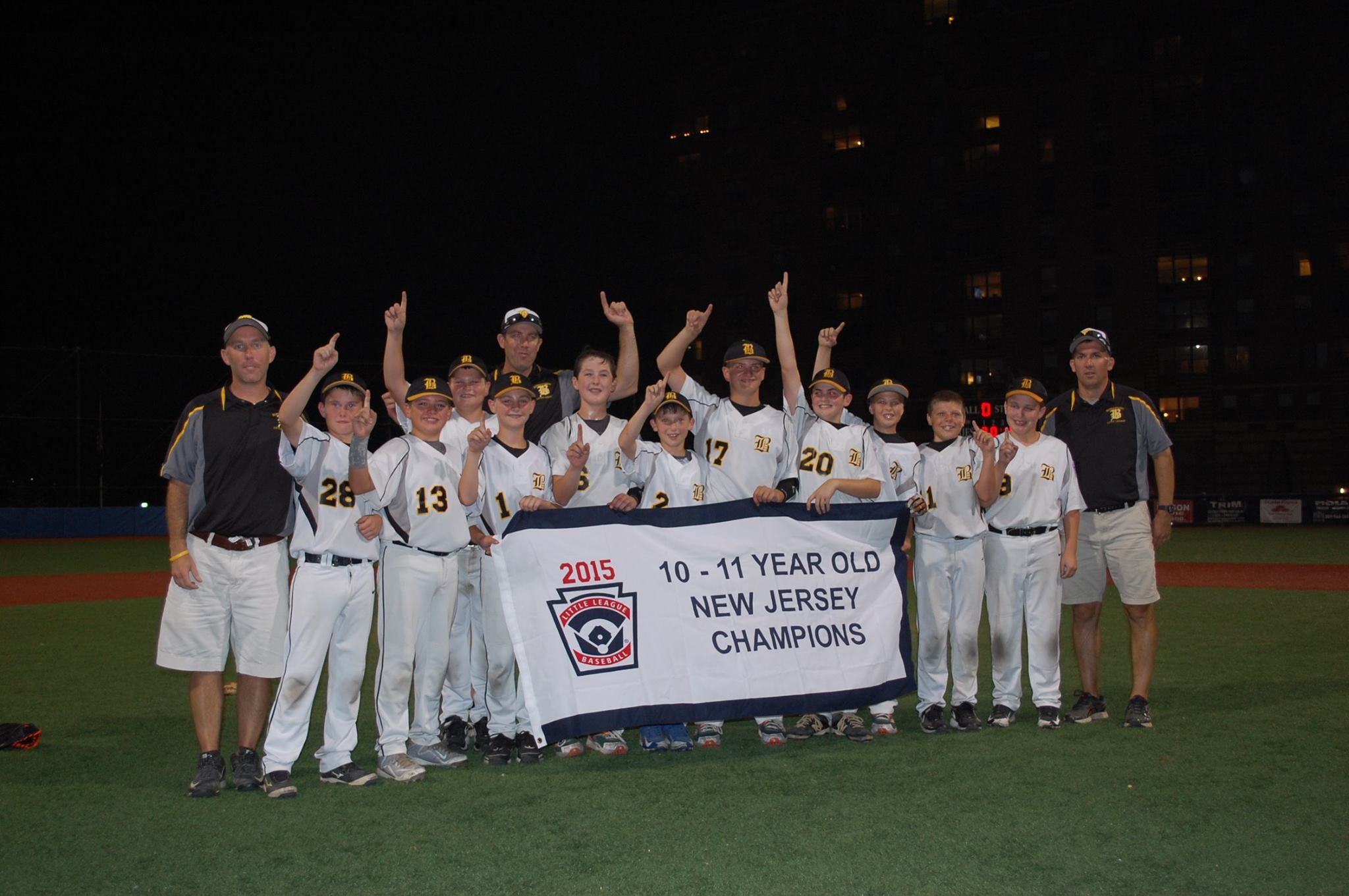 The 11yr old team had a record of 18-3 through 4 tournaments en route to capturing the state title.
Thursday, November 27
Interactive Boundary Map
Please follow the link to the attached Boundary Map tool to determine if your home falls within the boundaries of our Little League. Under Little League rules, your child is also eligible to play in the Little League whose boundaries contain the School which your child attends.
Wednesday, April 8
VolunteerSpot
Fulfill your volunteer obligation to the League by scheduling your Snack Stand hours online TODAY! Click the link above or visit our Facebook page and click the SIGN UP button embedded in our Cover Photo at the top of the page.