Bordentown Little League Baseball/Softball: Welcome
Welcome to the Bordentown Little League website!
Our goals are to introduce and instruct the fundamentals of Baseball and Softball, to do so in a safe and educational manner, to encourage and enable spending time together with family and friends, and most importantly to have fun.
BLL is a regional league accepting players from Bordentown City, Bordentown Township, Fieldsboro, Springfield, Mansfield and Chesterfield, and all parts of the Township of North Hanover, north of Monmouth Road (Route 537). If you are unsure if you are unsure of the boundary, please use the interactive map tool to confirm.
---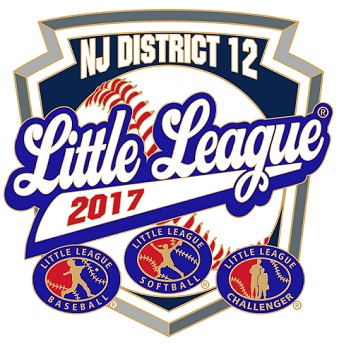 BLL is a Member of NJ District 12. Home to some of the most competitive baseball and softball in the State, and indeed, the country. Year in and year out baseball and softball programs vie for State championships and in recent years District 12 has fielded teams in the Eastern Region Finals, Williamsport, Pennsylvania Little League Baseball World Series and Portland, Oregon Little League Softball World Series.
Member Leagues also include: CRANBURY-PLAINSBORO, EAST WINDSOR PAL, EWING, FLORENCE, FLORENCE GIRLS SOFTBALL, HTRBA, LAWRENCE, MILLSTONE ROOSEVELT, NOTTINGHAM, PRINCETON, ROBBINSVILLE, SIX-ELEVEN, SUNNYBRAE, WEST END, & WEST WINDSOR.
---
Interactive Boundary Map
Please follow the link to the attached Boundary Map tool to determine if your home falls within the boundaries of our Little League. Under Little League rules, your child is also eligible to play in the Little League whose boundaries contain the School which your child attends.
2017 Home Run Club
Congratulations to the following players, who hit Home Runs during the 2017 Season:
| | | |
| --- | --- | --- |
| Player | Date | Field |
| Rees Pillik | April 10th | NCP 2 |
| Christian Montalvo | April 12th | NCP 1 |
| John Bassett | April 17th | RBLL 1 |
| Ryan Watson | April 17th | NCP 2 |
| John Bassett | April 17th | RBLL 1 |
| John Bassett | April 19th | NCP 2 |
| Nick Carlini | April 19th | RBLL 2 |
| Sean Horner | May 1st | NCP 2 |
| Elijah Tradigo | May 17th | NCP 1 |
| Matthew Marciniak | June 4th | NCP 2 |
| Sean Horner | June 4th | NCP 2 |