Bonita Springs Little League: Welcome
This weeks TOC games
As President of Bonita Springs Little League, I would like to thank each player that played here this year....
I hope to see all of you back in the Fall....
Thank you to everyone that filled out an All Star application and came to the tryouts....
Congratulations to all our All-Stars!!!!!
8,9,10 BB All-Stars 10,11,12 BB All-Stars Jr. BB All-Stars 10,11 SB All-Stars
#23 Black, Noah #10 Black, Austin #12 Ammons, Hunter #8 Coburn, Jayden
#13 Castillo, Eric #24 Ennis, Ryan #23 Argabright, Seaver #18 Baker, Leah
#12 Cruz, Jerry #13 Estrada, Xavier #01 Cobb, Gavin #21 Schatzman, Libertie
#3 Curran, Griffith #27 Evans, Ethan #99 Decker, Austin #99 Decker, Allyson
#10 Griffith, Jack #34 Goeke, Darren #2 Eggleston, Hunter #23 Correll, Erin
#1 Maraldo, Dominic #12 Houke, Seth #10 Feist, Adam #5 Peterson, Ava
#30 Medina, Xavier #32 Kenney, Daniel #8 Flannery, Robert #10 Foreman, Marsha
#42 Overmyer, Drue #22 Martinez, John #11 Hassall, Jordan #22 Futch, Peyton
#22 Reilly, Tate #6 Ninchritz, Trevor #42 Overmyer, Braden #2 Flannery, Laura
#7 Reyes, Ivan #42 Reinert, Jack #4 Romero, Fabian #11 Margrander, Kaylie
#2 Torres, Andrew #7 Reyes, Melvin #9 Schatzman, Cody #15 Estrada, Alyssa
#16 Trent, Kaiden #21 Spencer, Julian #9 Bevan, Haley
#21 Trometer, Justin #44 Vetzel, Houston #13 Stiles, Megan
If you haven't already, please head over to our Facebook page and give us a like!
www.facebook.com/bonitaspringslittleleague
---
Registration times Fall Ball 2016
Fall ball registration will start some time in Aug...please check back for more info...
To register, we need a birth certificate, three proofs of residency (utility bills, voter ID, homestead exemption, etc) and your payment in full. We accept cash, checks or credit cards. All registration documents are located under the "handouts"
---


---
Equipment Update

Managers/coaches: Please see BSLL equipment manager Carlos Estrada if you need any catcher's gear, balls, helmets or other items.
Also, the orange bases are intended for use by all tee-ball teams. If any coaches have these rubber bases in their possession, please return them to the equipment room.
---
District Little League Website
Please visit the Florida District 18 Little League website for more information about baseball and softball teams playing in Southwest Florida. The website is fld18.com.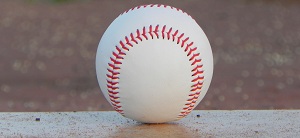 ---
Call for Volunteers
Bonita Springs Little League is run entirely by volunteers. We need your help to pull off another great season. Please contact one of our current board members for more information.
Managers/coaches: You must complete a volunteer application and sign the code of conduct form to be considered. Click on the "Handouts" tab on the left, and scroll to the bottom. Click on "Volunteer information."
Board members: A board of directors oversees Bonita Springs Little League. BSLL has no paid employees, and we are looking for dedicated volunteers to ensure our children have a fun, safe and well-managed baseball and softball season.
Concession stand: Parents will be asked to volunteer in the concession stand during games. Each team in every division will be assigned dates and times.
---
Connect with us
---
Thursday, May 5
Minor AA in house
Monday, May 9
Minor AA in house
Thursday, May 5
Sotball major in house
Thursday, May 5
major BB
Thursday, May 5
Major Baseball champ
Saturday, November 21
Bonita Springs Little League