Bonita Springs Little League: Welcome
Springs Ball Sign Ups 2017
Just a reminder next sign up is this Friday January 6th 6:00-8:00 & Saturday January 7th 9:00 till NOON this is the last 2 siun ups dates.. You will need to bring your childs original birth certificate and 3 proof of residency and $140.00 if you have any questions please call 239-707-8351....
---
Up coming try out info !!!!!
January 10th, 11th and 12th!!!!
BASE BALL
T-Ball 4-6 No try outs,
Minor A BB 5-7 No try outs,
Minor AA BB 8-9 SIGN IN AT 5:30 TAKE THE FIELD AT 6:00 on field 1,
Major BB 10-12 SIGN IN AT 6:30 TAKE THE FIELD AT 7:00 on field 1,
JR & SR BB 13-16 SIGN IN AT 7:30 TAKE THE FIELD AT 8:00 on field 2..
SOFTBALL
Minor 6-9 SIGN IN AT 6:00 TAKE THE FIELD AT 6:30 field 4,
Major 9-12 SIGN IN AT 7:00 TAKE THE FIELD AT 7:30. field 4
---
<<<<Calling All Managers, Coaches and Practice Coaches>>>>
Save the date January 14, 2017
Bonita Spring will be hosting a full day of training and info
Sign in at 9:45AM
10:00 am till 12:00 Coaching clinic
12:00 lunch Brake Lunch will be provided
Draft times TBA
2:00 Umpire Clinic
If you dont need any of the above training or clinicsthen they need you!!!!!!
I
---
District Little League Website
Please visit the Florida District 18 Little League website for more information about baseball and softball teams playing in Southwest Florida. The website is fld18.com.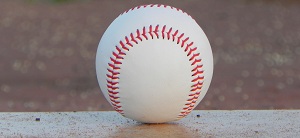 ---
Call for Volunteers
Bonita Springs Little League is run entirely by volunteers. We need your help to pull off another great season. Please contact one of our current board members for more information.
Managers/coaches: You must complete a volunteer application and sign the code of conduct form to be considered. Click on the "Handouts" tab on the left, and scroll to the bottom. Click on "Volunteer information."
Board members: A board of directors oversees Bonita Springs Little League. BSLL has no paid employees, and we are looking for dedicated volunteers to ensure our children have a fun, safe and well-managed baseball and softball season.
Concession stand: Parents will be asked to volunteer in the concession stand during games. Each team in every division will be assigned dates and times.
---


---