Bonita Springs Little League: Welcome
Friday Night T-Ball Under the Lights February 24, 2017....
If you would like individual pictures of your T-Ball player,
our photographer will be set up from 5:30 till 6:15
Team pictures will start at 6:30pm
Games will start at 7:00pm
February 25, 2017 Picture times
Please be at the field and ready 15 Min prior to your teams scheduled time.....
8:00 Tiger Sharks
8:20 Bulls
8:40 Cubs Major
9:00 Dodgers
9:20 Queen of Diamonds
9:40 Blue Angels
10:00 Red Sox
10:20 Muckdogs
10:40 Lightening
11:00 Braves Major
11:20 Rockies
11:40 Panthers
12:00 Renegades
12:20 Anacondas
12:40 Tigers
1:00 Red Wings
1:20 Yankees
1:40 Owls
2:00 Silver Hawks
2:20 Braves JR BB
2:40 Indians JR BB
3:00 Hurricanes
---
Friday Night T-Ball Under the Lights
Game times 7:00 PM
Home VS Visitors
Bandits VS Wildcats Field 1
Dolphins VS Indians Field 3
Cubs VS Rays Field 4

---
February 25 2017 Game Times
Home VS Visitors
Tiger Sharks VS Bulls Field 3 9:00
Cubs VS Dodgers Field 1 9:30
Queen of Diamonds VS Blue Angels Field 4 10:15
Red Sox VS FMB Field 2 10:30
Muckdogs VS Lightening Field 3 11:00
Braves Major Vs Rockies Field 1 12:00
Panthers VS FMB Field 4 12:00
Renegades VS Anacondes Field 3 12:45
Tigers VS Red Wings Field 4 1:45
Rockies VS Yankees Field 1 2:30
Owls VS Silver Hawks Field 3 2:30
Braves JR BB VS Indians Field 2 300
Hurricanes VS Field 3 4:15
Xplosion VS Venom Field 4 3:45


---
District Little League Website
Please visit the Florida District 18 Little League website for more information about baseball and softball teams playing in Southwest Florida. The website is fld18.com.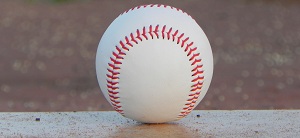 ---
Call for Volunteers
Bonita Springs Little League is run entirely by volunteers. We need your help to pull off another great season. Please contact one of our current board members for more information.
Managers/coaches: You must complete a volunteer application and sign the code of conduct form to be considered. Click on the "Handouts" tab on the left, and scroll to the bottom. Click on "Volunteer information."
Board members: A board of directors oversees Bonita Springs Little League. BSLL has no paid employees, and we are looking for dedicated volunteers to ensure our children have a fun, safe and well-managed baseball and softball season.
Concession stand: Parents will be asked to volunteer in the concession stand during games. Each team in every division will be assigned dates and times.
---


---