: Sponsors
Doner Horsley Insurance Brokers Ltd.
63 Centre St.
Beeton, Ontario
L0G 1A0


Doner Horsley Insurance Brokers Ltd head office is located in Alliston at 22 Victoria Street. They also have a Doner Horsley Beeton office, located at Jo-Anne and Colin Thain's home at 63 Centre St. in their detached outbuilding.
Jo-Anne & Colin can write all types of general insurance for their customers. They specialize in auto, home, cottage, rental properties, ATV's, snowmobiles, motorcycles, boats, and all types of commercial/business insurance. And if you have a bad driving record we can work with you to place your coverage and maintain a close eye on your driving record as it becomes clean to place you with the appropriate market.
With a vast assortment of insurance companies in our office we have the ability to place most insurance coverage in a timely manner. However we appreciate as much lead time as possible and/or a call to set up an appointment in order for us to allow the necessary time to provide a comprehensive market search.
Our business hours are 9:00 to 5:00 Monday to Friday. We also have no problem with after hours appointments in our office or at your home.
We have access through our financial services department to life insurance, disability, accident & sickness, and mortgage insurance coverage's. These coverage's are available through our office and if required call us so we may introduce you too our financial services experts & advisers.

We look forward to hearing from you and providing a no obligation quote anytime. Contact us at 905-729-2129

Phone: (905) 729-2129
The Muddy Water Hotel
25 Main Street
Beeton, Ontario
L0G 1A0


The Muddy Water Hotel located on the Main Street in Beeton is a great restaurant, renowned for their chicken wings.

2013 "BMSL" Specials

1) 1lb wings & pint (draft) Canadian/Coors-$12.99

2) 3lb wings & Jug (draft) Canadian/Coors-$37.99

3) Small Salad (Garden, Spinach, Greek) & Light beer (Coors/Canadian 67)-
$8.99


Please note: Different beer options are available, prices will be adjusted
accordingly.

These deals apply on Tuesday & Wednesday ball nights and players must be in BMSL jerseys. Monday make up game nights apply also and must be in BMSL jerseys.
Phone: (905) 729-2693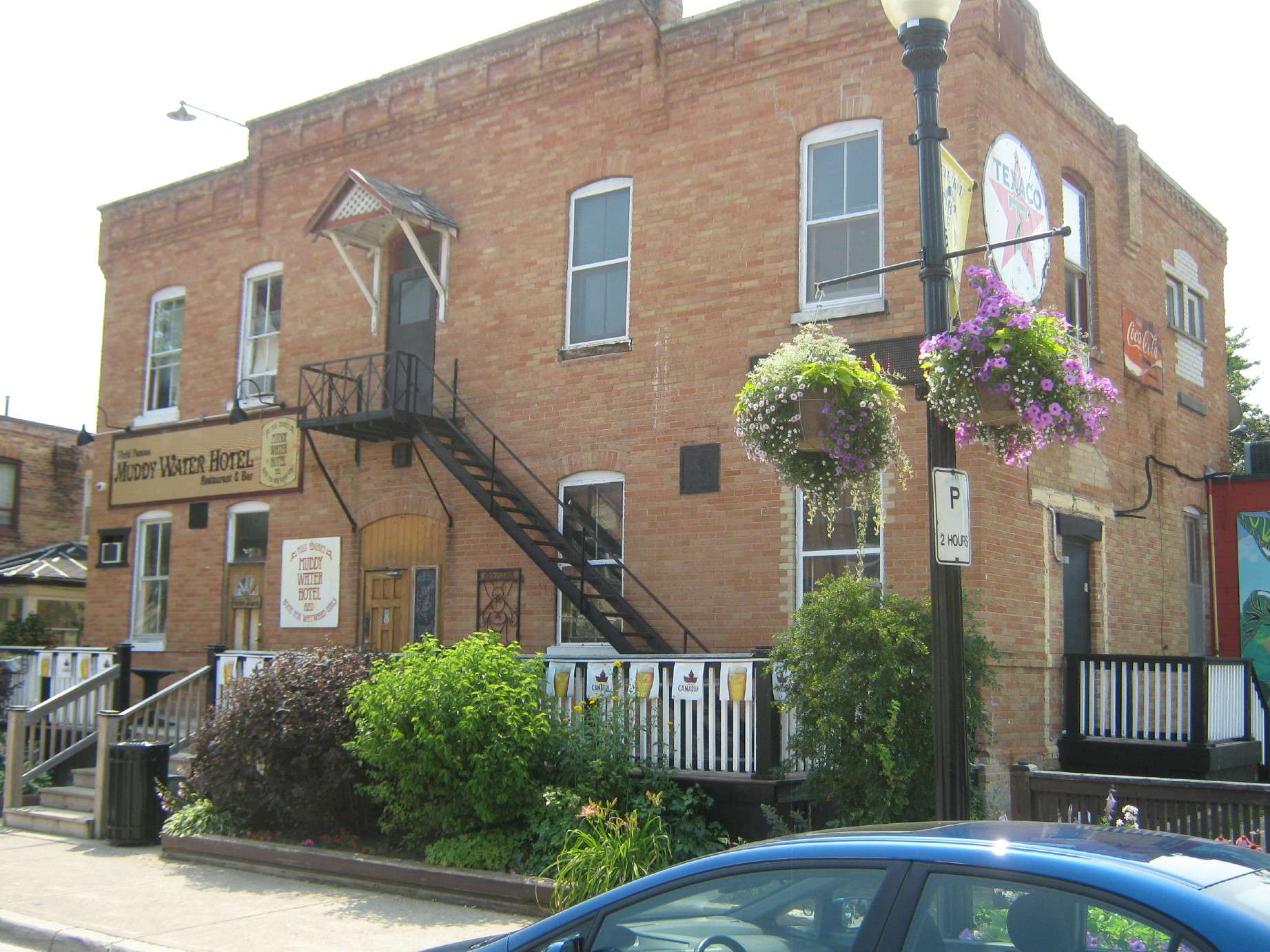 Ken's Foodland
50 Main Street
Beeton, Ontario
L0G 1A0


Welcome Neighbours.
Foodland has been dedicated to providing groceries; choice meats, farm fresh produce, home-style baked goods and deli meats and cheeses to Ontarians for more then 50 years. Whatever the meal occasion, our family of store owners, managers and thousands of staff pride themselves in providing you with the products, knowledge and service that have enabled you to feed your family well for many generations.
We're happy you stopped by and hope to see you in store soon!
Phone: (905) 729-2513
Parmenters Auto Services Ltd.
3763 10th Sideroad
Beeton, Ontario
L0G 1A0


Owned & operated by Doug Parmenter and located at southeast corner of 10th Sideroad 11th Line.
This is a full service repair facility, specializing in: Tune ups, Brakes, Shocks, Exhaust, Tires, Electrical, A/C, Oil Changes and MTO Safety Certificates. For most all makes and models.
Parmenter Auto Service provide a much needed local service, which if you drive a car we all need, give them a call.
Phone: (905) 729-0364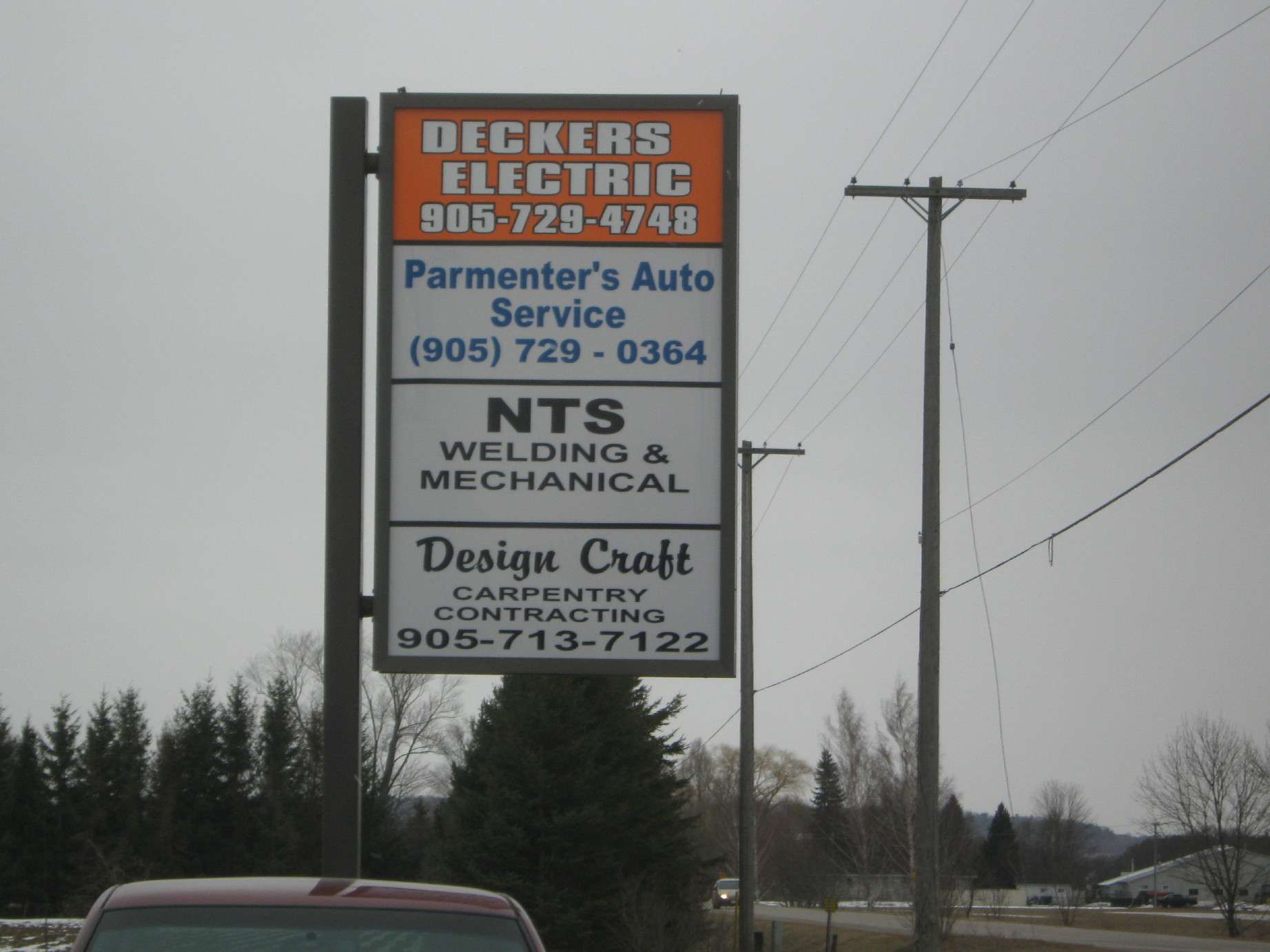 Milligan Fuels
259 Albert St East
Alliston, Ontario
L9R 1G4


Choose Milligan Fuels for all your equipment and lubricants.
Keep your equipment running efficiently with dependably fast service and superior products.
Scheduled maintenance programs and the proper selection of engine oil is key to protecting your investment and increasing the longevity of service.
What's more, timely delivery of the right quality products to your door will ensure you keep your equipment running smoothly. That's why, the most competitive companies look to Milligan Fuels for reliable, dependable and exceptional service advice.
With 48 years experience, Milligan Fuels is the smart choice for all your equipment, fuel and lubricant needs.
Diesel Fuel, Heating Oils, Gasoline, Lube Oils, Greases.
Phone: (705) 435-7271
New Tecumseth Taxi Inc.
59 Queen St N
Tottenham, Ontario