Better Late Than Never Softball: Welcome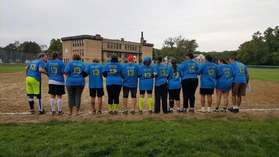 Bingo Fund Raiser
.
If you were not able to attend the Fund Raiser
at the Relief's In on Saturday...
There is still an opportunity to donate to our friend in need.
https://www.gofundme.com/boston-262-for-lori-cancersucks
For those of you that were able to make it out on Saturday - The Aftershock would like to extend a great big THANK YOU!
The support you showed for our friend Lori was so very much appreciated.
Thank you to all who helped make this softball season a success!