Barbers Hill Little League: Welcome
Online registration for the
2018 Spring Baseball Season starts Nov. 1st 2017
and ends Jan. 15th 2018
Please click link below to REGISTER:
Check HANDOUTS tab for age chart and residency requirements.
Everyone will be required to come to one of the walk-in registration/data collection
dates to show 3 proofs of residency, birth certificate, and turn in the medical waiver
and parent code of conduct forms.
Like us on Facebook
https://www.facebook.com/BarbersHillLittleLeague
Wednesday, October 25
USA Baseball Bat Standard
Please note that as of January 1st, 2018, the new USA Baseball Bat Standard will be implemented. Little League-approved baseball bats that are approved for use for the 2017 season will no longer be acceptable for use in any LITTLE LEAGUE game or activity starting on January 1st, 2018. For more info on the USABat Standard and a complete list of bats approved through the USABat Standard, visit www.usabat.com.
NOTE: All bats must feature the USA Baseball mark and accompanying text. See image of USA marking on bat below.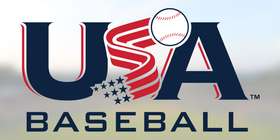 USA Bat Image