Barbers Hill Little League: Welcome
FUTURE ASTROS DAY!!!!!
Barber Hill Little League has teamed up with the World Champion Houston Astros to bring the Future Astros Program to Mont Belvieu. This program will provide a FREE ticket to each BHLL player for the Astros game on May 13th vs. the Texas Rangers. Please use the link below to purchase your Astros tickets. At checkout, use the discount code FutureAstrosA to receive the free ticket. Thanks for supporting your Barbers Hill Little League.
Like us on Facebook
https://www.facebook.com/BarbersHillLittleLeague
Wednesday, October 25
USA Baseball Bat Standard
Please note that as of January 1st, 2018, the new USA Baseball Bat Standard will be implemented. Little League-approved baseball bats that are approved for use for the 2017 season will no longer be acceptable for use in any LITTLE LEAGUE game or activity starting on January 1st, 2018. For more info on the USABat Standard and a complete list of bats approved through the USABat Standard, visit www.usabat.com.
NOTE: All bats must feature the USA Baseball mark and accompanying text. See image of USA marking on bat below.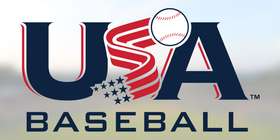 USA Bat Image