Branham Hills Little League: Welcome
---
---
Branham Hills Little League
2015 Fall Baseball Early Registration
Closes Aug 23rd!
A $25 late fee will be added to all registrations Aug 24 - Aug 30.
No registrations will be taken for Single A - Majors after Aug 30th.
Juniors Registration will remain OPEN!
$115 per player
For Boys and Girls League Age 5-14
Divisions for 2015 Fall Ball Season will be:
A Division - Ages 5-8
AA Division - Ages 7-9
AAA Division - Ages 9-10
Majors Division - Ages 11-12
Juniors Division - Ages 13-14
No Tryouts for Fall Ball - All Players will be assigned to Teams at all Levels
The Season Starts
Saturday September 12, 2015
and runs through
Saturday November 21, 2015
Click on Register Now Below For More Information
& Easy Online Registration!!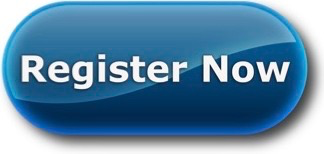 ---
Congratulations to the NEW
2015-2016 BHLL Board of Directors Elect
Zach Edwards
Gordon Esquibel
Aarron Forbes
Crystal Galpin
Sacheen Lelli
Archie Ljepava
Leonor Martinez
Steve Pacheco
Harley Paugh
Holli Paugh
Bob Phelps
Ellie Plane
JoAnne Rinehart
Karen Siegel
Kurt Sisley
Todd Smith
Brian Tonegato
Natalie Ucci
Holly Walsh
Rex Wonnell
---
Just as a reinder to all families and visitors, we lease our fields from CUSD and one of their requirements is that no pets are allowed on the property.
Please encourage your family and friends to leave their pets at home while enjoying the great baseball games and the snack shack services.
Thank You.
Branham Hills Little League works hard to encourge support from local community businesses, organizations and families to ensure a safe and successful baseball season for all of our families.
Please take the time to review our
Sponsor List
and patronize them for their support.
---
Be a Part of making Branham Hills Little League a Success!
---
Little League Bat Resource Page
Little League Licensed Bats
2 1/4" for Majors and below
---
Sponsoring Little League is a great way to promote your business and help your community. Branham Hills Little League offers many levels of sponsorship to suit your needs. If you are interested, please complete the Sponsorship Application and return to our Sponsorship Coordinator, Elizabeth Yoshida.
---
View
Branham Hills Little League Boundary
in a larger map
---