Brookfield For Youth Football: Cheerleading Programs
Tuesday, January 22
Cheerleading Information
BFYF is still looking for Head Cheerleading Coaches who will focus on:
Creating a positive cheer experience for all

Safely developing each cheerleader's skills as appropriate for their age/level

Teaching the general philosophy of cheerleading highlighting the importance of sideline cheer as well as competition
If you are interested in being considered as a Head Coach please reply to www.brookfieldforyouthfootball@gmail.com ASAP!
Additional information or questions about the Cheer program can be directed to Beth at cheer4bobcats@gmail.com

2011 Mitey Mite Cheerleaders at Local Championships
Tuesday, October 18
Shots from Local Championships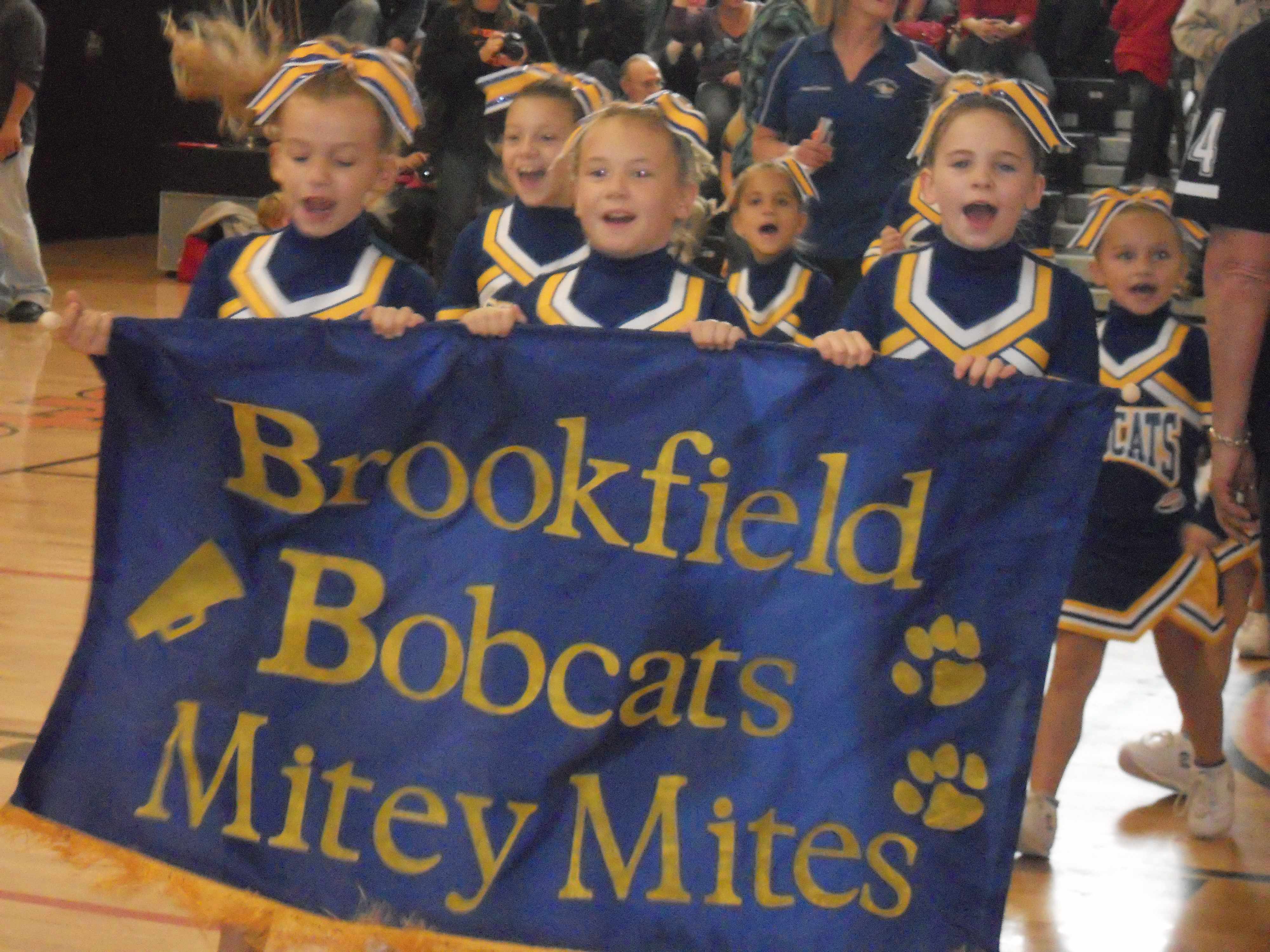 2011 Mitey Mite Cheerleaders - Representing!
Here are some shots of our Cheerleaders at the Local Championships held this past weekend
Way to go Girls!!!!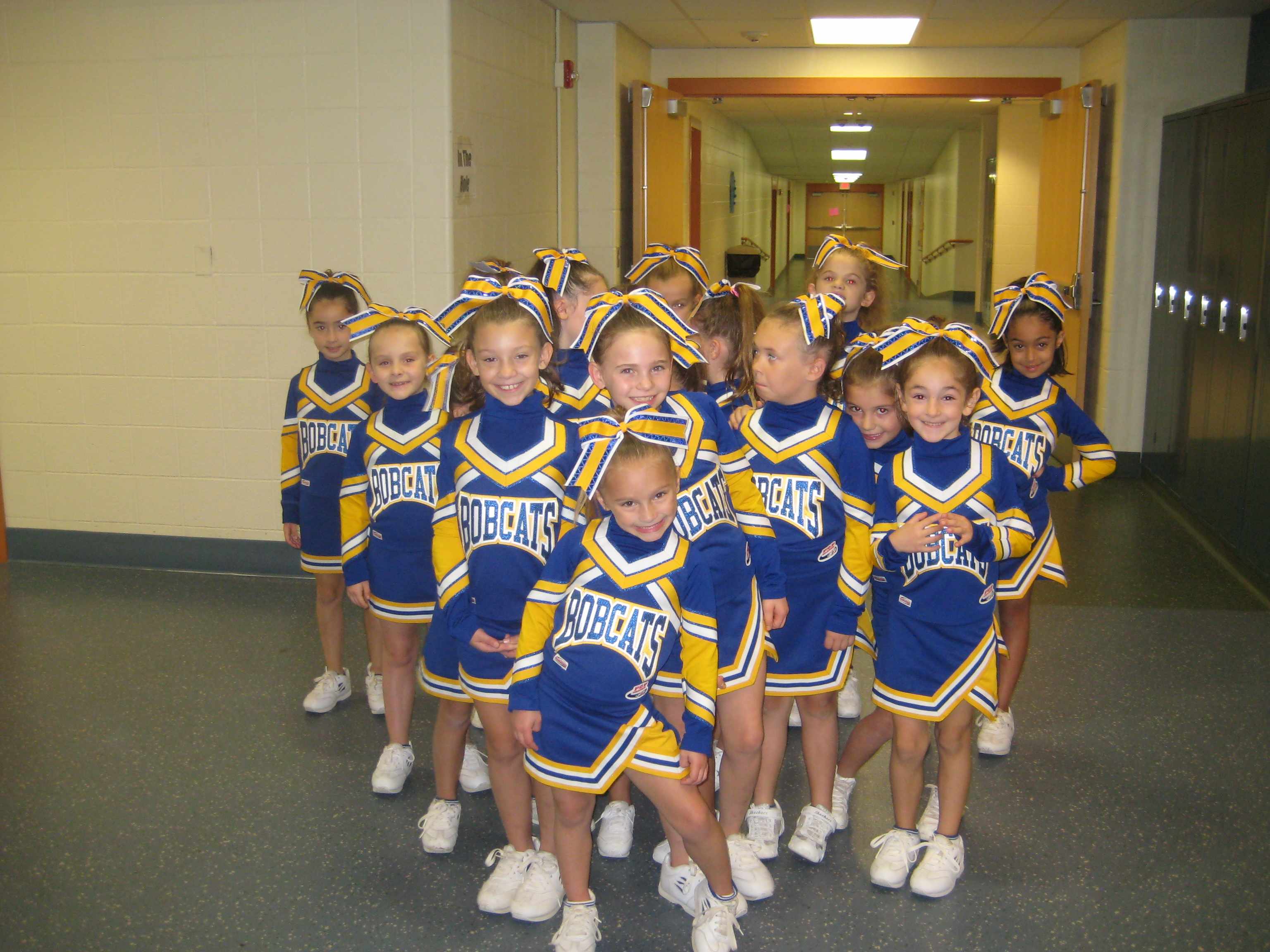 2011 Mitey Mite Cheerleaders - Chillin'

2010 Mitey Mite Cheerleaders
Wednesday, October 13
2010 Cheerleading Team Photos from Local Competition on October 10, 2010
2010 Jr. Pee Wee Cheerleaders
Congratulations to our Cheerleading Teams for competing successfully in their first competitions of 2010.
Tuesday, April 30
Head Cheerleading Coaches for the 2013 Season
Tiny Mite - Kristyn Luis
Junior Pee Wee - Kim Brown
Junior Midget - Kendra Jaros
We are currently looking for Assistant Cheer Coaches for all three levels. Please contact us by May 10 at brookfieldforyouthfootball@gmail.com if you are interested in being considered.