U-6 Storm White: Welcome
Saturday, March 8
WELCOME STORM WHITE !!
Welcome to the Storm Nation !!
Hello everyone. My name is Luis Diaz and I am very proud to be your coach this year. I am looking forward to working
and having fun with your kids.
STAND-OUT PLAYER OF THE WEEKEND:
Bring water to practice. We are starting to get some cool nights so be sure to plan ahead.
Thanks,
Coach Luis Diaz
Practice Every Tuesday and Thursday 5:30 to 6:30 Berryville Community Center Field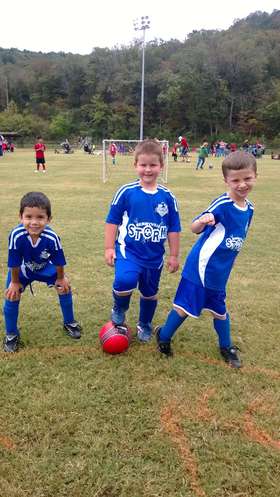 Larry, Curly, and Moe?