Minutemen Youth Wrestling: Welcome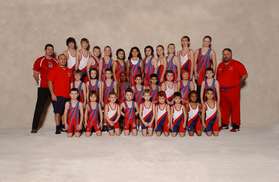 2012-13 Minutemen Team
WHERE THE TRADITION BEGINS...
Berlin has long enjoyed a strong wrestling program at the High School and Middle School levels. The Berlin Parks and Recreation Department sponsored the Berlin Youth Wrestling until 2004-05. The club as of the 2005-2006 season became a full member of USA Wrestling Connecticut. We currently have 44 active members and 47 registered for 2012-13. We have wrestlers come from Berlin, Glastonbury, Hartford, Middletown, New Britain. We have also had members from Cromwell, Rocky Hill, Portland and Newington in the past.

This program was started to expand the interest to wrestling to the younger boys and girls who live in Berlin, CT. Over the year's many people have been involved and helped the program get to where it is today. We are open to boys & girls in grades PK to 8. We accept participants from all communities.
In 2001-02 we have reached a new record for participants. We finished the season with a total of 44 youth. Our 2004-05 team stood at 38 wrestlers. The 3rd and 4th graders were crowned Champions at the Marshwood New England Kids Championships in 2005. 2005-06 our roster consisted of 37 young athletes wrestling. 2007-08 we had record 62 wrestlers in the program. We continued to grow in 2008-09 with 67 wrestlers registered. We had a record 92 wrestlers registered for the 2009-10. In 2010-11 we tied our registration record at 92 registered and 89 stayed active for the entire season. 2010 set another record for the club as we have a record number of female wrestlers in the program with 10. In 2011-12 with our move to Middletown for practices we dropped off to 53 wrestlers.
Our matches were usually scheduled for Friday evenings. If you are interested in arranging a match contact Coach Moss via e-mail. We anticipate changing our practice nights with the availablity of Thursday nights this year.
The program is divided into three groups. The Beginners will meet on Monday and Wednesday from 5:45 – 6:45 PM. Then on Monday and Wednesday evenings from 6:50 PM to 7:50 PM the program will be offered for Advanced Wrestlers. On Tuesday and Thursdays the our Tournament Team which is selected experienced 4 (approved), 5 and 6 graders and all 7 and 8 graders will practice from 6:50 – 8 PM. Tournament team members are expected to participate in tournaments on Sundays. In 2012 we have moved our practices back to the Berlin High School wrestling room.
Throughout our site if you see a title underlined you should click on the title there is more information or a link to another site that will be shown once you click on the title.
Chicago Bulls Theme
Monday, March 18
2013 State and New England Tournament Results
On February 24th the Intermediate, Novice and Middle School wrestlers traveled to Hillhouse in New Haven for the Kids State Tournament.
In the middle school division Seth Pelletier placed 3rd in the 175 lb weight class. Seth only loss was a 2-0 decision in the semi-finals to eventual champion Jeffrey Thompson from CT Green Knights. Novice wrestler Daniel Veleas placed fourth in the highly competitive 80lb. weight class.
Also wrestling were Middle School: Dylan Daniels 136 lbs, Joshua Veleas 98 lbs, Novice: Serge Duquette 100 lbs, Vincenzo DeFrancesco 112 lbs, and Intermediate: Nicholas Martin 50 lbs.
On Sunday, March 10, 2013, Seth Pelletier was the lone Minuteman to travel to the Kids New England Championships this past weekend where he competed in the 169 lb weight class. After losing his first match on the day 2-0 he fought back in the consolation bracket to place 4th on the day. Coach Moss said, "This was a really tough tournament and one that Seth won two years ago." He went on to say, "Seth showed some true toughness throughout the day and his will to work back and finish fourth is a major accomplishment. He will be a welcome addition to the New Britain High Team next year.
Monday, March 18
Monday, February 18
Connecticut Green Knights "Second Chance" Results
THOMASTON HIGH SCHOOL 185 Branch Road – Thomaston, CT – 06787 SUNDAY MARCH 3, 2013

The following week the Minutemen traveled to Thomaston High School for the Second Chance State Championships. Due to the blizzard many younger wrestlers didn't get a chance to wrestle in the states because they were snowed in.
Marcus Kelly-Johnson placed 1st in the Bantam 80 lb division. Second place finishes were achieved by Mighty Mite Mason Hill and Camden Santiago, Bantams; Cayden Hill, Zachary Skinner, Intermediates; Rory Mayer, Connor Gileau and Middle Schooler; Dylan Daniels. Third Place finishers were Ronin Huffman, Michael Lukaszewski and Serge Duquette. While fourth place finishers were Evan Whittaker, Jacob Wagner, John Newman and Tanner Parmelee.
Wednesday, November 25
10 FAQs on Sports Nutrition
Wednesday, November 25
Answering Your Questions About Immunity
The 7 Most Dangerous Youth Sports in America
Tuesday, February 12


2013 State Qualifier - February 17th - Bristol Results






The Minutemen traveled to Bristol Eastern for this year's State Qualifier. The top four will compete next week at Hillhouse High School On Sunday, February 24th. Placing first on the day was Seth Pelletier in the 175 pound Middle School Division and Nicholas Martin in the 50 pound Intermediate Division.

Daneil Veleas (Novice 80 lbs.) and broth Joshua Veleas (Middle School 98 lbs.) both placed second. Placing 4th and qualifiying were Braden Shea (Intermediate 60 lb.), Serge Duquette (Novice 100 lb.), Vinny DeFrancesco (Novice 112 lb.) and Dylan Daniels (Middle School 136 lb.).

Wrestling in his first qualifier and showing marked improvement in his first year of wrestling was Jacob Wagner. Also wrestling tough on the day but finishing just short of qualifying were Zachary Koops (Novice 80 lb) and Michael Daniels (Middle School 105 lb.).

Coach Moss said, "It was a long day and some of our wrestler's arrived at 8 am and didn't step on the mat until 1 pm. It is a learning process to be ready to wrestle after sitting for so long." He went on to say, "I was happy with the way the boys wrestled and expect them to do well next weekend."



Saturday, January 12


New Match Statistics Site




Click on the title to take you to our new stats page.

Wednesday, November 25
Vitamin Power

Wednesday, November 25
Maintain Your Health and Fitness This Holiday Season

Wednesday, December 29


Berlin Patch for latest News


Looking for news and scores check out the new online Berlin Patch. Click on title to go to story about Berlin High Vs Montville.

Wednesday, November 25
5 Nutrition Missing Links: Expert Advice for Athletes

Thursday, January 7
Questions By Newbies
Recently a parent asked a few questions that I thought would be helpful to everyone. Here ...

Monday, November 16


Protecting Your Child Against The Flu




By clicking on the title you will be taken to the State of Connecticut's website with a great deal of information on protecting children and yourself against the flu. This year more than ever we need parents to keep their child home if they are not feeling well and have flu like symptoms.



Friday, November 27


How's Your Flu IQ?


&

Monday, August 17
Berlin Youth Wrestling Objectives and Goals

Friday, November 28

Monday, December 27
Procedure for registering for tournaments
The following procedure is to be followed if you wish to wrestle in a Sunday Tournament:
Register no later than the end of practice Thursday night. You may register as early as you like.

Fill out tournament form with ALL information completed.

Pay for tournament when handing in form by check or money order. Fee is $16 first child $27 for more than one child.

Call Coach Moss if you can't attend for any reason or are running late. Cell phone is 860-987-7744.
Tuesday, October 30
Winter 2012-2013 Tournament Schedule
Sunday

11/25/2012

WHALING

CITY

TAKE DOWN TOURN

Sunday

12/9/2012

NEW MILFORD*

Sunday

12/16/2012

COLCHESTER*

Sunday

12/23/2012

BRISTOL*

Sunday

12/30/2012

BETHEL

Sunday

1/6/2013

SOUTHINGTON

Sunday

1/6/2013

BERLIN*

Sunday

1/13/2013

DANBURY

Sunday

1/13/2013

WATERFORD

Sunday

1/20/2013

WILTON

Sunday

1/20/2013

MADISON

Sunday

1/20/2013

SOMERS*

Sunday

1/20/2013

DERBY/Oxford Beginners*

Sunday

1/27/2013

KILLINGLY

Sunday

1/27/2013

LEDYARD

Sunday

2/3/2013

NEW

FAIRFIELD

Sunday

2/3/2013

SOUTH WINDSOR*

Sunday

2/3/2013

HUSKY-HOWL

Sunday

2/10/2013

WETHERSFIELD*

Sunday

2/10/2013

MONTVILLE

Sunday

2/10/2013

Mighty Mite & Bantam States (STAMFORD)*

Sunday

2/17/2013

Qualifier (Danbury)

Sunday

2/17/2013

Qualifier (Bristol)*

Sunday

2/17/2013

Qualifier (Milford)

Sunday

2/17/2013

Qualifier (Killingly)

Sunday

2/25/2013

States Championships

(HILLHOUSE HS)*

Sunday

3/3/2013

Girls Championships and 2nd

chance states
Those tournaments with a * will have at least one coach attending.


Handout: Tournament Information



Please sign our guest book


Please sign our guest book click on the tab at the top of the page.



Eteamz Spotlight Site Winner


We sure are winners! The Berlin Youth Wrestling website was chosen from all the other wrestling sites as the Spotlight Site Winner for May 2002!

We were also listed as one of the top sites to checkout.



Age Groups for Tournaments



| | | | | | |
| --- | --- | --- | --- | --- | --- |
| Category | Year of Birth | SKIN & Check-In | Start | Period Length | Paperwork Color |
| Mighty Mites | 2007-2008 | 7:45 – 8:30 | 9 AM | 1-1-1 | Pink |
| Bantam | 2005-2006 | 7:45 – 8:30 | 9 AM | 1-1-1 | Yellow |
| Intermediate | 2003-2004 | 7:45 – 8:30 | 9 AM | 1-1-1 | Blue |
| Novice | 2001-2002 | 11:15 – 12:00 | 12:30 PM | 1.5-1-1 | Green |
| Middle School | 2000-1998 & in the 7th or 8th grade | 11:15 – 12:00 | 12:30 PM | 1.5-1-1 | White |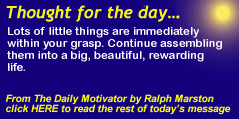 18th Annual Podunk Bluegrass Festival



Selected as the IBMA 2010 Event of the Year. The festival will run from Thursday August 1 through Sunday, August ...



Get directions to our meets by going to LOCATIONS


Don't lose your head about getting directions! Just click on the "Locations" button to your left.

3rd and 4th Grade Marshwood Tournament Champions