Berkeley Little League: Welcome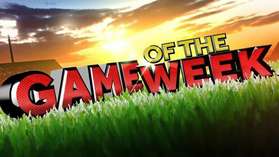 Minor League
Games of the Week !!!
Saturday June 4, 2016
Diamondbacks vs Orioles - 6:45 PM on M1
Cardinals vs Braves - 7:15 PM on M2
Enjoy a family night out at the ballpark watching these two great matchups ! ! !
The Diamond Grill will be serving your favorite ballpark eats, so bring some chairs and come ready to enjoy the games of the week!
We'd like to thank all of our dedicated volunteers that participate at the Diamond Grill or during work details to earn their hours.
Please know that if you sign up for a concession stand shift or a work detail, that your Little League family is depending on you to arrive when scheduled and on time. We have had times so far where parents have signed up, but failed to show up. By doing this, it creates a situation where there is one less person to help, one less person to cook, or one less person to manage the VCC or the Diamond Grill. If you can't make it, please don't just remove your name at the last second; let us know immediately and with enough time to schedule someone else. It's the right thing to do.
We can be reached at Berkeleyll@comcast.net
Handout:
Registration Flyer 2016
Introducing the Berkeley Little League Custom Apparel Shop ! ! !
Introducing the Berkeley Little League Custom Apparel Shop ! ! !
If you're looking to purchase quality clothing and accessories to show your Berkeley Little League pride and spirit, click on the link below to check out the wide selection of T-shirts, sweatshirts, polos, jackets, pants, jerseys, hats, bags, blankets and more. They can all be customized with our league name and logo !
Every purchase helps support Berkeley Little League ! !
SO, ORDER TODAY ! ! !
Click Here: Berkeley Little League Custom Apparel Shop