Bergenfield LL: Welcome
2015 Major Division Champions - Knights
Friday, October 16
2015 Major Division Runner Up - VFW
Greetings from Bergenfield Little League!
Our monthly league meeting will be held on Monday, October 3, 2016 at 7:30 pm at the Bergenfield Elks Lodge.The Elks Lodge is located at 40 West Church Street, Bergenfield, NJ.
This is an important meeting because we will be presenting the 2015-16 year budget.
Managers, if you haven't returned your equipment bag, please arrange with the board to return it so it can be checked by emailing us at info@bergenfieldlittleleague.org .
Thanks, and we'll see you Monday, October 3rd! BLL Board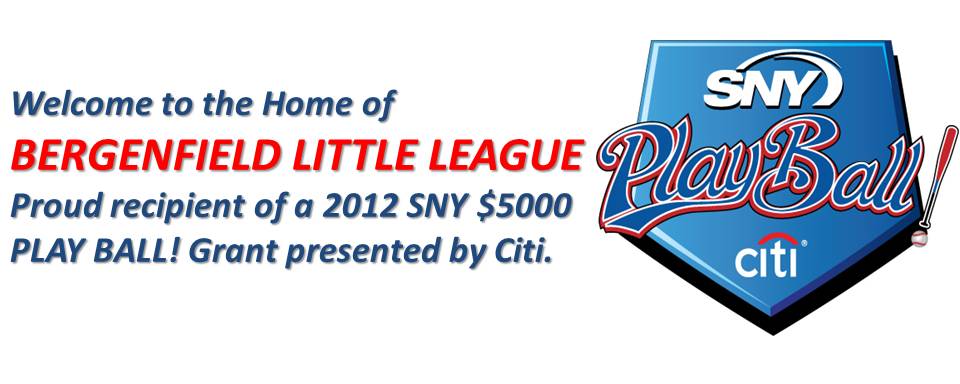 ---
Welcome to the Official Website of the

Bergenfield Little League
Bergenfield Little League Association
PO Box 218 Bergenfield, NJ 07621
Email: info@bergenfieldlittleleague.org
Facebook: https://facebook.com/BergenfieldLL
Twitter: https://twitter.com/BergenfieldLL
---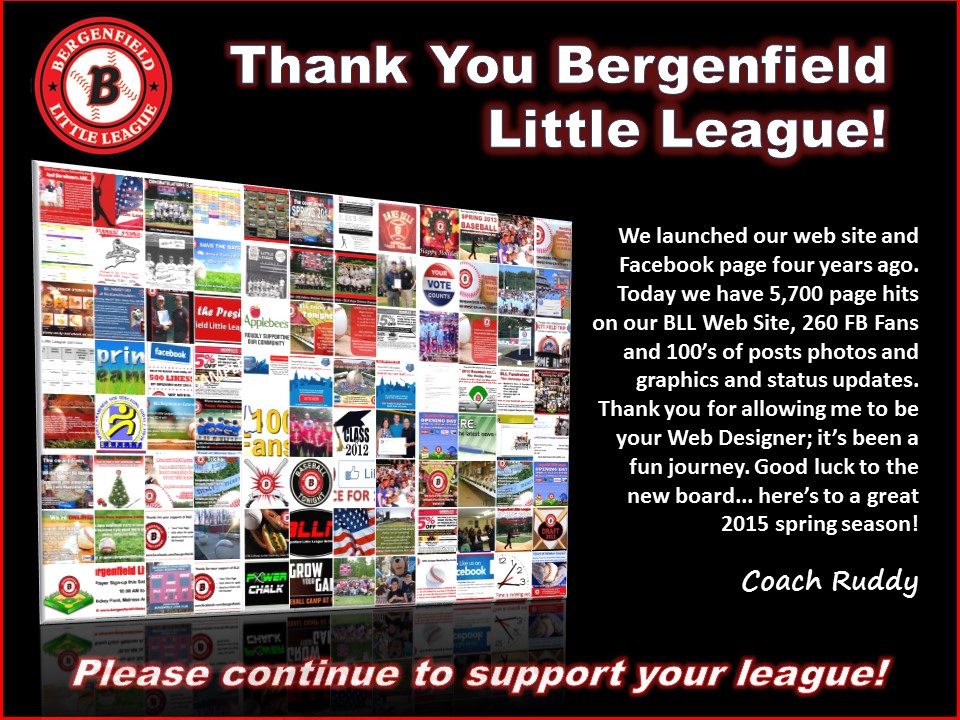 ---
---
Click below for the latest team standings and game score updates!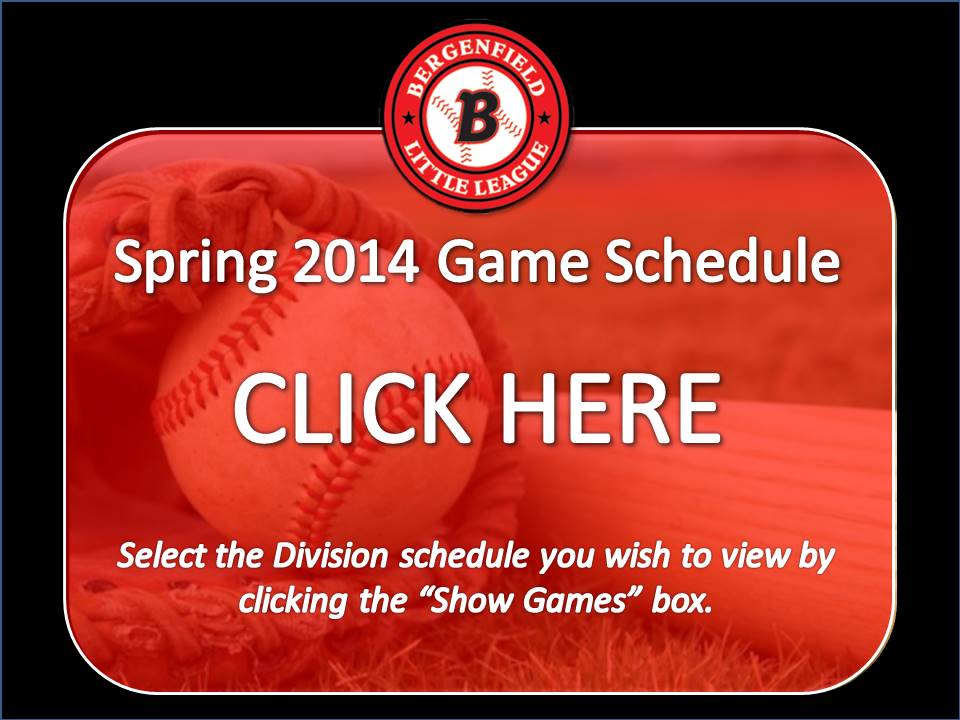 ---
Bergenfield Little League's
Playball! Grant Video featured on SNY Network!
Check out BLL on the SNY PLAYBALL! page... CLICK HERE
---
Hickey Field Complex - Bergenfield NJ
Our field's signature concrete baseball bollards line the front sidewalk. Since 1950, the mission of Bergenfield Little League is to educate and mentor our athletic youth by providing an enriching, family and community-oriented sports program. BLL is a volunteered operated, Nonprofit 501 organization and is recognized as an official charter member of Little League International. We have been part of the NJ State District 4 Little League Division since 1958. BLL also participates in the state run Challenger Program; celebrating 30 years in our borough. Thank you to our all volunteers who annually contribute hours of time and efforts for the betterment of our borough's Little League program!

---
Sunday, January 4
Bergenfield Little League Monthly Meeting
Our Monthly Bergenfield Little League Meeting will be held on the first Monday of the Month at 7:30 pm.
The Next Meeting will be on January 11, 2016
Location is the Elks Lodge at 40 West Church Street, Bergenfield, NJ.
Get involved and help make this a successful 2016 season.