Bergenfield LL: Welcome
Sunday, January 4
Greetings from Bergenfield Little League!
Boosters are due March 16. Go to Handouts on the left to download the form. You can mail to
PO Box 218 Bergenfield, NJ 07621
Bergenfield Little League Registration is open for Farm and Tball
https://active.leagueone.com/Olr/Pages/Welcome.aspx?ClubId=12646
Minor and Major division players will be listed on a wait list.
If you have any questions, please contact us via email at info@bergenfieldlittleleague.org
Register by clicking on On-Line Registration on the left panel
Dates to Remember
a. Coin Toss - March 28th
b. First Games for Minor and Major Divisions - April 13
c. Opening Day - April 18
d. Picture Day – April 18
e. Coin Toss – April 25, May 16 (Fundraising Activity)
f. Rockland Boulder Trip, Minor League Team – June 6th.(Fundraising Activity)
g. Picnic - Saturday June 13 with Rain Date of June 14. - League Appreciation day & Optimist Challenge
h. Playoffs for Minor and Major Division – June.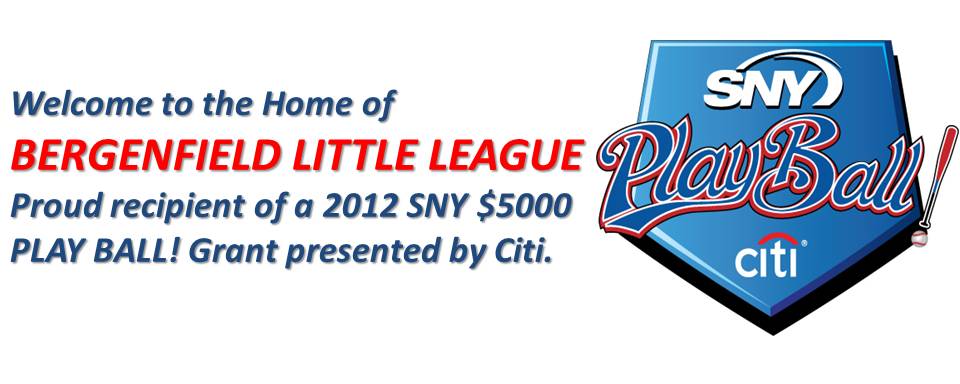 ---
Welcome to the Official Website of the

Bergenfield Little League
Bergenfield Little League Association
PO Box 218 Bergenfield, NJ 07621
Email: info@bergenfieldlittleleague.org
Facebook: https://facebook.com/BergenfieldLL
Twitter: https://twitter.com/BergenfieldLL
---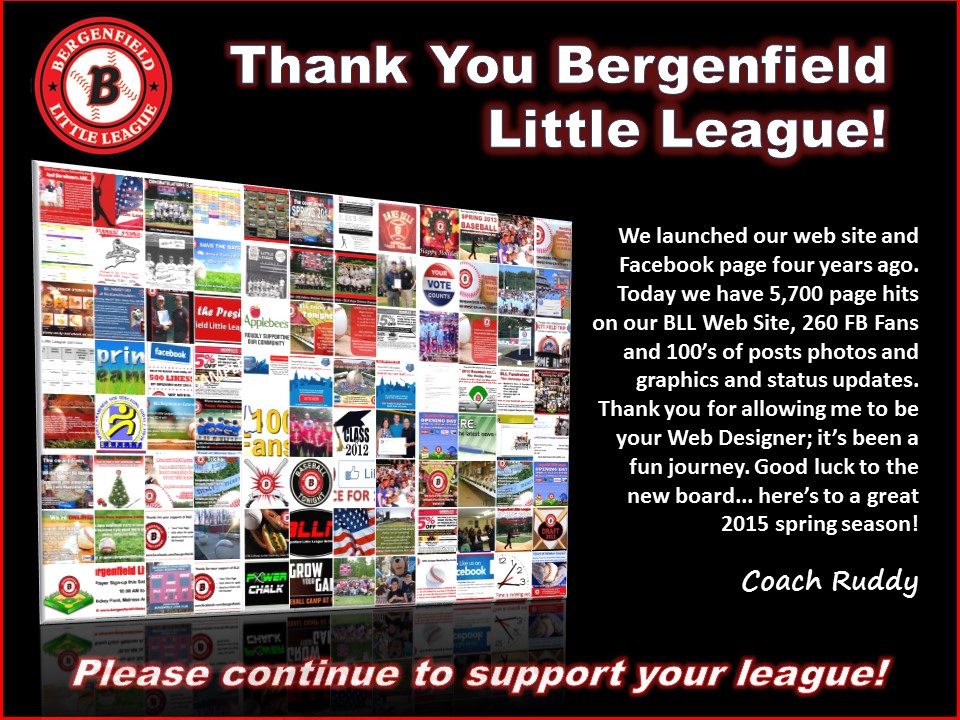 ---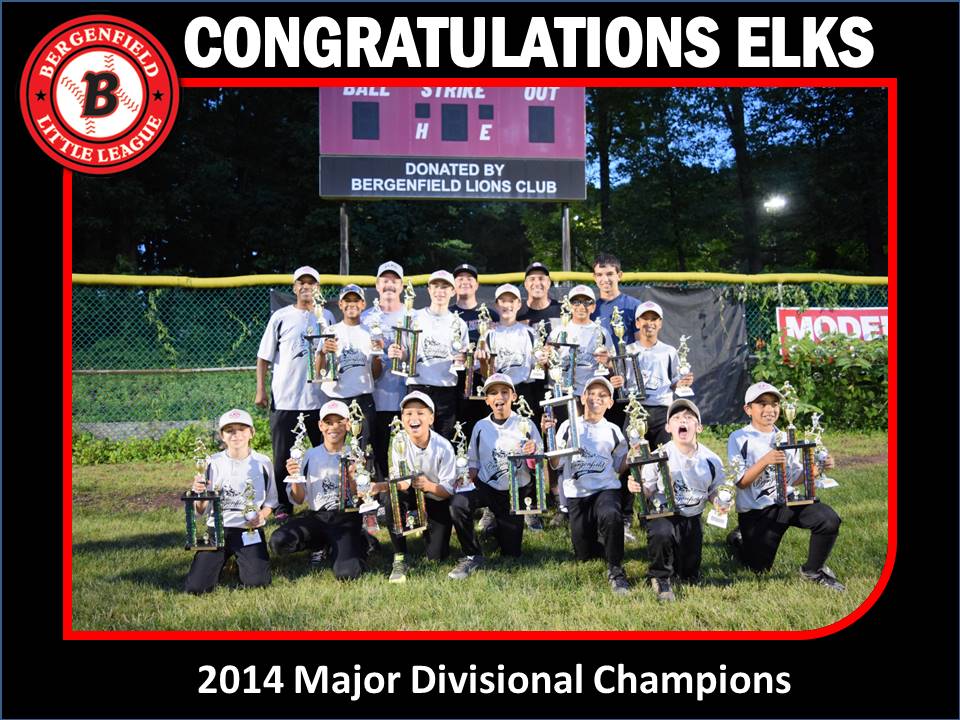 ---
Click below for the latest team standings and game score updates!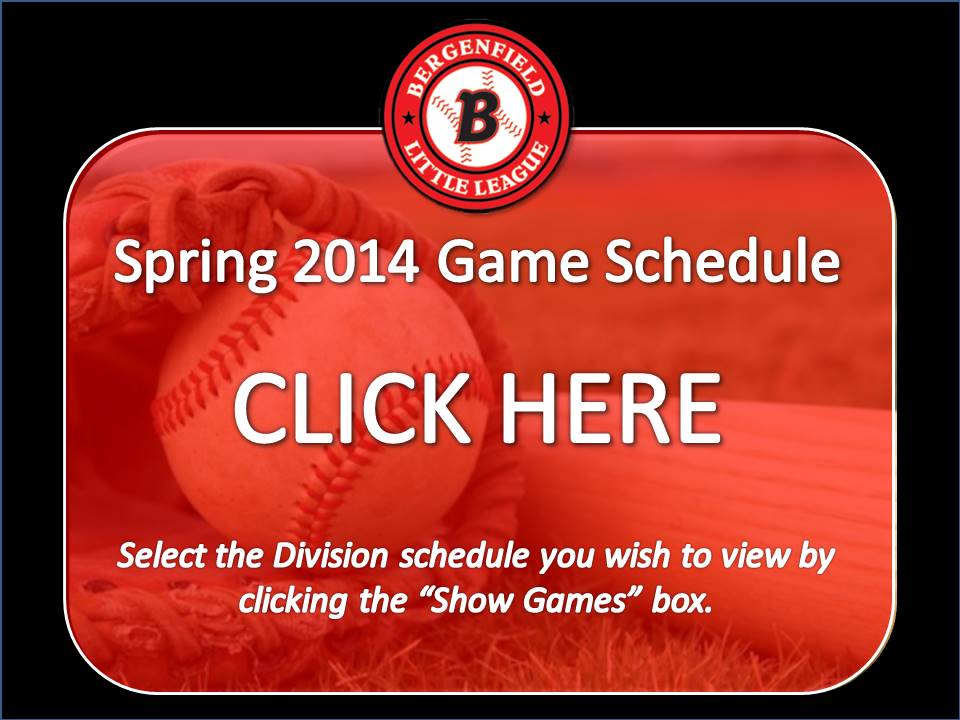 ---
Bergenfield Little League's
Playball! Grant Video featured on SNY Network!
Check out BLL on the SNY PLAYBALL! page... CLICK HERE
---
Hickey Field Complex - Bergenfield NJ
Our field's signature concrete baseball bollards line the front sidewalk. Since 1950, the mission of Bergenfield Little League is to educate and mentor our athletic youth by providing an enriching, family and community-oriented sports program. BLL is a volunteered operated, Nonprofit 501 organization and is recognized as an official charter member of Little League International. We have been part of the NJ State District 4 Little League Division since 1958. BLL also participates in the state run Challenger Program; celebrating 30 years in our borough. Thank you to our all volunteers who annually contribute hours of time and efforts for the betterment of our borough's Little League program!

---
Sunday, January 4
Bergenfield Little League Monthly Meeting
Our Monthly Bergenfield Little League Meeting will be held on Monday, January 12th at 7:30 pm.
Location is the Elks Lodge at 40 West Church Street, Bergenfield, NJ.
Get involved and help make this a successful 2015 season.
Sunday, March 8
Bergenfield Monthly Meeting
Greetings from Bergenfield Little League!
Our monthly league meeting will be held on Monday, March 9 at 7:30 pm at the Bergenfield Elks Lodge. The Elks Lodge is located at 40 West Church Street, Bergenfield, NJ.
It is extremely important that ALL members who will be managing or coaching in 2015 (or are even thinking about it) attend this meeting -- all coaches must be paid members and should have their background checks completed by now. Attached are all of the necessary forms if you need them
IMPORTANT: If you need to renew your Rutgers certification (or do it for the first time), there is a class on Wednesday 3/11/2015 at the High School at 7 pm. Please take care of it this week -- coaches who are not Rutgers certified cannot be on the field with the kids!
TO ALL FAMILIES: Also attached is a special Modell's coupon for Bergenfield Little League! Use this coupon at Modell's between now and Opening Day (April 18th) and BLL will get a percentage of your purchase -- and it won't cost you a penny extra!
Thank you, and see you tomorrow!
Bergenfield Little League Board
Click Here to visit our NEW Bergenfield Little League Facebook Fan Page!
Wednesday, March 4
Dates for 2015 to remember
Dates for 2015 to Remember
a. Field Clean Up - TBD, probably third week of March (weekend)
b. Opening Day & Picture Day – April 18
c. First Games – April 13 for Major anf Minir division team.
d. Picture Day – April 18
e. Coin Toss – March 28, April 25, May 16 (Fundraising Activity)
f. Rockland Boulder Trip, minir league team – June 6th.(Fundraising Activity)
g. League Picnic - Saturday June 13 with Rain Date of June 14. - League Appreciation day. Optimist Challenge
h. Playoffs – June for Minor and Major divisions