Bellevue Warriors Baseball Club: Welcome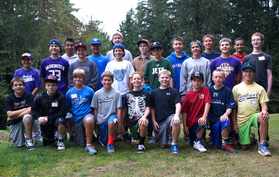 2014 Warriors 13u & 14U Meet & Party
Monday, August 26
Time to prepare for 2014 Season!!!
Congrats to all those selected for Bellevue Warriors 2014 teams.
We will get 2014 started by playing in SBA Fall Ball.
We would like to acknowledge all those players that gave us a look and came out for tryouts. We saw
some good players, too bad that we could only have two teams.
Age Requirements: Players age based on age as of May 1, 2014. Note: Players who are younger and advanced in their baseball skills and physical development are welcome to try-out for our all teams.
Professional Coaches: The coaches for Bellevue Warriors BBC have a combined 60 years of coaching experience, 30 years at the High School level. We are dedicated to building solid players and fine young men; giving them the skills to be successful, and passion for the game.
Questions: Inquiries should be directed to mmccrite@gmail.com , or contact Coach Michael McCrite at 206.423.8220.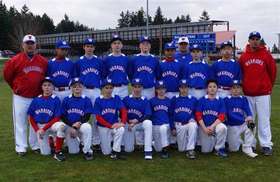 2013 13U Warriors
Handout:
Tryout Forms