Beach Collegiate Baseball League: Welcome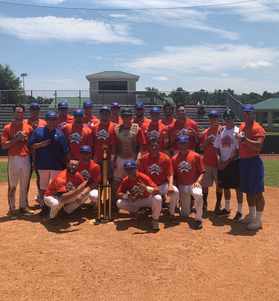 2018 Champions Conway Cadets
*BCBL WINTER CLINICS*
FEATURING CURRENT PRO PLAYERS
BRUCE CALDWELL (YANKEES) CONNOR GRANT (MARLINS) TANNER CHOCK (ANGELS)
Click here BCBL Camp Registration form.
FOLLOW US ON TWITTER @BCBL2019
The Beach Collegiate Baseball League (BCBL) began in May of 2012 under the guidance & direction of Owner & Commissioner Sean Lomas. The BCBL provides a phenomenal wood bat college summer baseball league in beautiful Myrtle Beach, South Carolina. The league consists of collegiate players from all across the country from d1, d2, d3, juco & NAIA schools. It also has college players from colleges outside the country who come to play in the summer. Great competition & coaching, excellent staff, pristine fields, flawless atmosphere, beautiful climate & right on the beach. The BCBL is here to provide an excellent summer experience for players for many years to come.
-------------------------------------------------------------------------------------------------------------------------------------
BCBL 2019 Player Contract/Registration (click here)
-BCBL is entering its 8th season in 2019
-BCBL Dates are May 27th-June 28th, 2019
-BCBL provides 22 regular season games, 2-4 non league games plus playoffs
-BCBL playing facilities include the beautiful turf complex at Grand Park with 11 fields
-BCBL has multiple warmup areas including multiple batting cages & practice infields
-BCBL provides Rawlings team helmets & Rawlings coaches helmets
-BCBL provides each team with Rawlings equipment bags
-BCBL has live interviews each day on site
-BCBL has daily highlights & game by game twitter feed updates
-BCBL provides all Rawlings game-balls
-BCBL provides five Rawlings Velo composite team-bats per team
-BCBL staff will score all games on GameChanger
-BCBL players & coaches receive condo & apartment housing a few miles from the beach
-BCBL GM & Asst GMs are present at game sites at ALL times
-BCBL Scout Day for all juco or transfer players
-BCBL Futures Team for the league's top selected prospects
-BCBL 1st, 2nd and 3rd Teams Announced at seasons end
-BCBL MVP, Cy Young & Coach of the Year Announced at seasons end