BCLL: Sponsors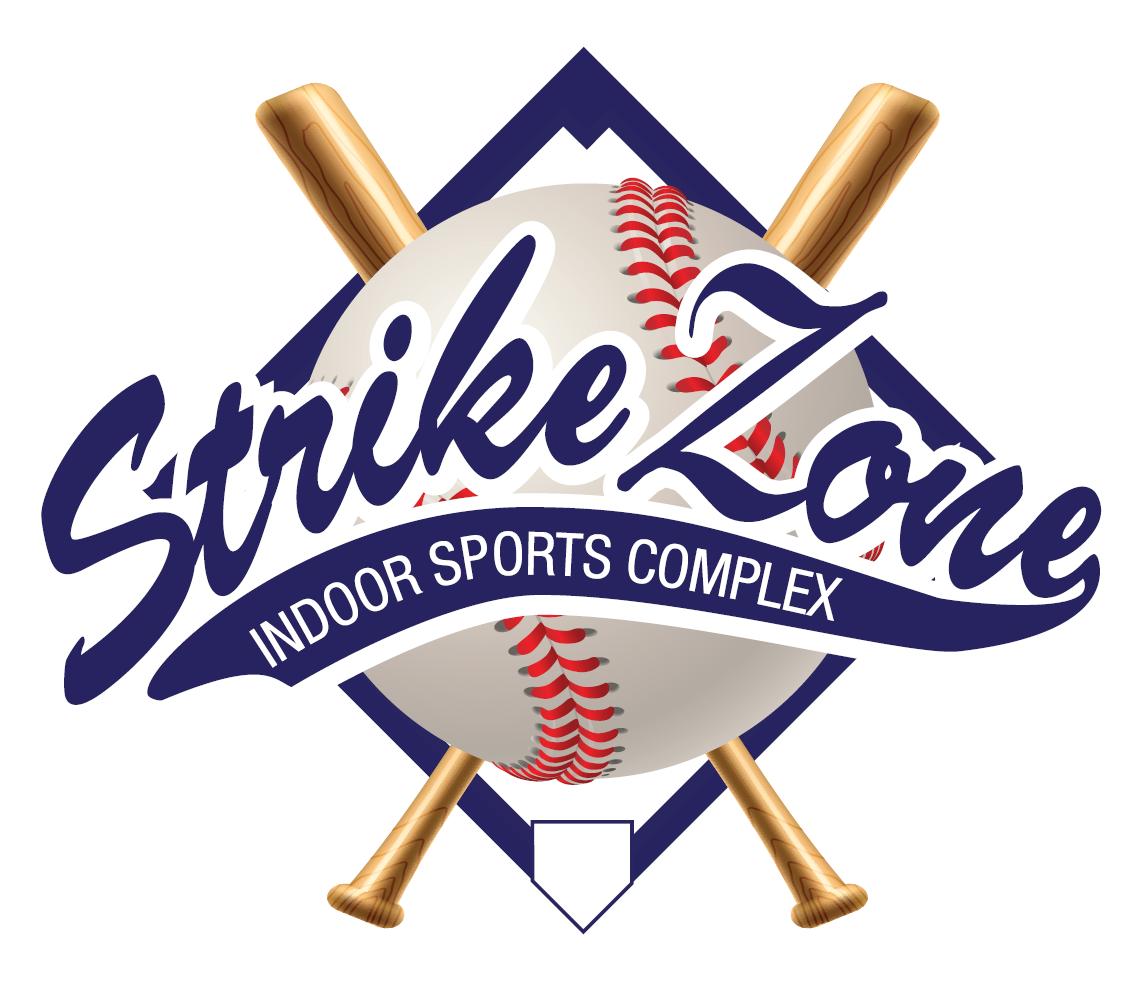 Strike Zone
5028 Lena Rd
Bradenton, Florida
34211


Strike Zone Indoor Sports Complex is a 17,000+ square foot building with something for guests of all ages. Indoor batting cages (baseball and softball), professional instruction, fun cage (an interactive batting cage), arcade, pro shop, trampoline basketball, video game rentals (Wii, Xbox, Playstation), Opening Day Training, party room, concession, and parent lounge with golf sims, WiFi and observation deck
Phone: 941-758-9663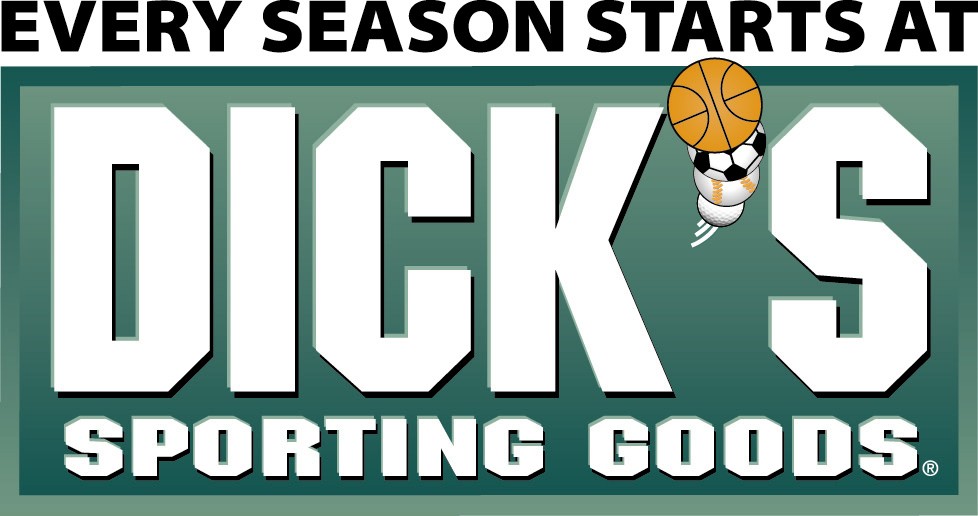 Dick's Sporting Goods
4108 14th St. W.
Bradenton, Florida
34205


Now with over 300 stores, Dick's family continues to offer the finest quality products at competitive prices, backed by the best service anywhere. Like you, we have a real passion for sports and are excited to bring the enthusiasm and experience to the online community.

Phone: 941-751-6900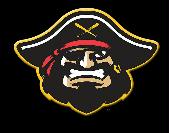 Bradenton Marauders
1611 9th Street West
McKechnie field
Bradenton, Florida
34205


Come out and watch the Pittsburgh Pirates High A Minor League team in the Florida State League.

Bradenton Marauders Baseball … Where the Suncoast goes for excitement and talent comes to grow.

Be a Part of Bradenton's new tradition of Exciting, Family-friendly, Marauders Baseball.
Phone: 941-747-3031

Hungry Howie's
5912 18th St E
Ellenton, Florida
34222


At Hungry Howie's, we have combined the right ingredients and years of successful experience to create a superb, growth-oriented business operation. Our delicious, high-quality Flavored Crust™ pizzas, oven baked subs, and salads uniquely position Hungry Howie's in the pizza marketplace, allowing us to fully capitalize on the fastest growing segment of the food service industry. Through Jackson's and Hearn's leadership, Hungry Howie's has emerged as a major competitor in the pizza marketplace and consistently ranks in the top 10 of the nation's largest pizza franchises. Currently, Hungry Howie's operates over 564 locations in 22 states.

Phone: (941) 981-3184

Aldrich Flooring, Inc
718 23rd Ave. West
Bradenton, Florida
34205


Proudly Serving Manatee and Sarasota Counties since 1949. Specializing in Commercial and Residential Floor Covering. Come On In and See Our 3,000 square foot Showroom and Visit our Friendly Staff!!
We Offer:
Residential & Commercial
LARGE SELECTION OF TOP BRANDS
• Carpet • Hardwood Flooring
• Laminate • Vinyl • Tile
• VCT (Vinyl Composition Tile)
Sales & Installation
• Competitive Pricing • Free Estimates
• We use our own Installers

Phone: 941-747-2904
Fax: 941-747-2691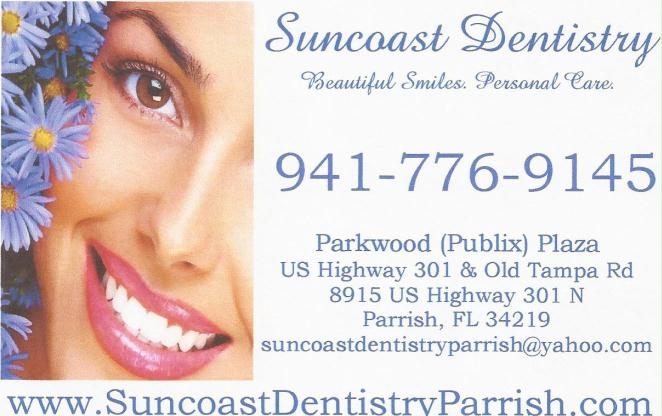 Suncoast Dentistry
8915 US Highway 301 N
Parrish, Florida
34219


We are excited to announce our new office opening early Fall 2011 at Parkwood Plaza in Parrish! We look forward to becoming a part of your community and providing excellent dental services to everyone in the Parrish and surrounding areas! We are dedicated to making a positive difference in the lives of our patients by offering the highest quality dental care in a friendly, caring, and professional environment. Using the latest technology and the most up to date techniques in dentistry, we focus on YOU and creating the most beautiful and healthy smile for YOU. Our patients are our most important asset, and we strive to develop long-lasting and trusting relationships with all of our patients. We are dedicated to giving you a healthy & beautiful smile to last for a life time! Let our team of professional, caring, and friendly staff take care of you!
Phone: 941-776-9145

Heintz & Becker
905 6th Ave. W.
Bradenton, Florida
34205


When you choose Heintz & Becker to handle your personal injury case, you will receive hands-on representation directly from an experienced attorney. Our attorneys — Steven E. Heintz, David S. Becker and Eric D. Bruce — all have perfect 10.0 ratings on AVVO, the top legal review site, and the firm has a perfect 5.0 AV* Martindale-Hubbell peer review ratings, among other honors and awards.
Former Florida Supreme Court Justice Harry Lee Anstead said that "Certification should be the capstone for a lawyer's professional goals." Steven E. Heintz and David S. Becker are extremely proud of their recognition as board-certified civil trial attorneys practicing in the area of personal injury. The title stands as proof that an attorney has met the highest standards of skill, excellence, professionalism and ethics. Only five lawyers in Bradenton can claim such an honor. Steven Heintz and David S. Becker are two of the five.
Our lawyers have been successfully resolving cases for more than 30 years. We handle car accidents, truck accidents, motorcycle accidents and other motor vehicle accidents, as well as cases involving all other forms of negligence. If you or a loved one has suffered a serious injury because of someone else's negligence, or if you have lost a family member due to the negligence of another, our lawyers can help you get compensation.




http://www.heintzlaw.com/Contact.shtml
Phone: 941-748-2916
Fax: 941-746-4281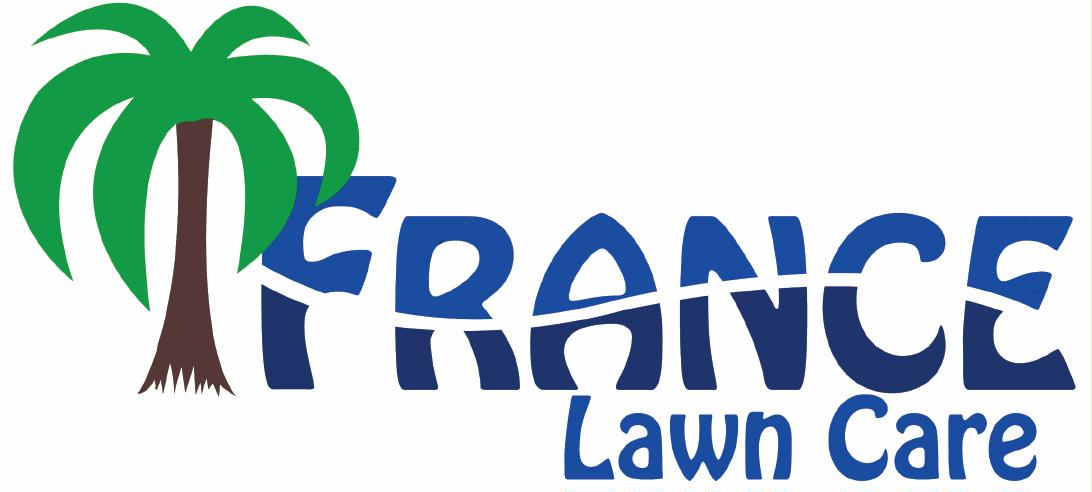 France Lawn Care
For over a decade, France Lawn Care Inc. has been providing exceptional lawn maintenance services to residential and commercial customers throughout the Manatee County area.From single family homes to corporate offices to Home Owner's Associations and county buildings, our customers experience the highest level of service and attention to detail. Year round service ensures that your lawn, trees, and shrubbery get the care and attention they need... when they need it.

Phone: (941) 737-9840

Mixon Fruit Farms
2525 27th Street East
Bradenton, Florida
34208


We invite you to come see where it all started…. Enjoy our memory making attraction expanded to include a Garden Oasis for Weddings and Events, Tropical Gardens and get lost in our Butterfly Maze. Ride the "Orange Blossom Express" Tram Tour with a stop at our Wildlife Rescue. Savor the taste of our "Orange Swirl" Ice Cream, homemade Fudge, fresh squeezed Orange and Grapefruit Juice and, of course, fresh Citrus Fruit. Stay with us for lunch in our Deli and a tasting of local Florida Wines.

Phone: 800-608-2525
Fax: (941) 748-1085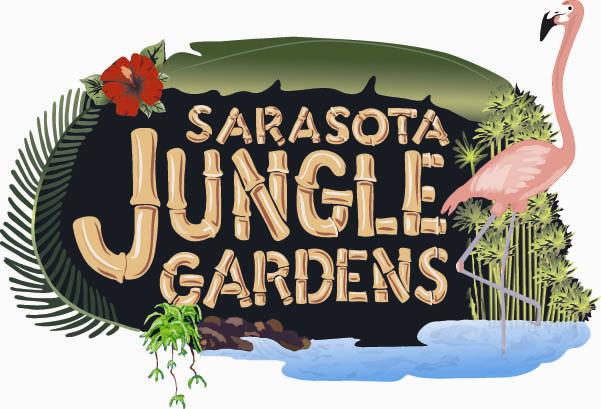 Sarasota Jungle Gardens
3701 Bayshore Road
Sarasota, Florida
34234


Sarasota Jungle Gardens is one of the oldest continuously operating attractions in the State of Florida. Open to the public in December of 1940, the "Gardens" has retained its old Florida charm. A visit to the Gardens will bring back the memories of Florida days gone by.
Phone: 877-681-6547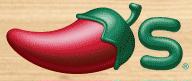 Chili's
6125 Exchange Way
Lakewood Ranch, Florida
34202


Kick back. Be yourself. Bring your friends and Pepper in Some Fun™ at Chili's Grill & Bar. Our bold flavors and signature drinks will satisfy any appetite. And you can find a Chili's almost anywhere. So come on in and spice up everyday life.
Phone: 941-907-2127

Anna Maria Oyster Bar
1525 51st Avenue East
Ellenton, Florida
34222


The newest of our Oyster Bars is located in Ellenton, right off of I-75 and seconds away from the Outlet Mall. Enjoy your meal indoors or dine outside under the tiki torches overlooking a peaceful lake in our outdoor dining area
Phone: (941) 721-7773

Club Z!
Club Z! is the world's largest one-on-one in-home tutoring program. Our tutors have helped over 300,000 students improve their grades, raise their test scores, learn productive study skills, build their academic self-confidence, and reach their full potential. We tutor students of all ages, pre-kindergarten through adult and personal, individual tutoring is available in all core subjects - reading, mathematics, science, history - as well as study skills, foreign languages, standardized test prep, assessment testing such as ACT and SAT, Kindergarten readiness, and much more!
tutoring-inqury@clubztutoring.com
Phone: 941-776-5600

Saturn 5 Family Entertainment Center
303 301 Blvd W. Suite 613
Desoto Square Mall
Bradenton, Florida
34205


Saturn 5 Family Entertainment Center is located in the JCPenney wing of the Desoto Square Mall in Bradenton. Saturn 5's sprawling 20,000 square foot facility includes the county's only 18 hole indoor black light miniature golf course, more than 70 of the latest arcade and prize redemption games, a 400 sq foot inflatable bouncy obstacle course, an adult area with billiards tables, direct T.V. with 13 plasma screens throughout the facility, free Wi-Fi, and three private party/meeting rooms.
Phone: 941-745-5700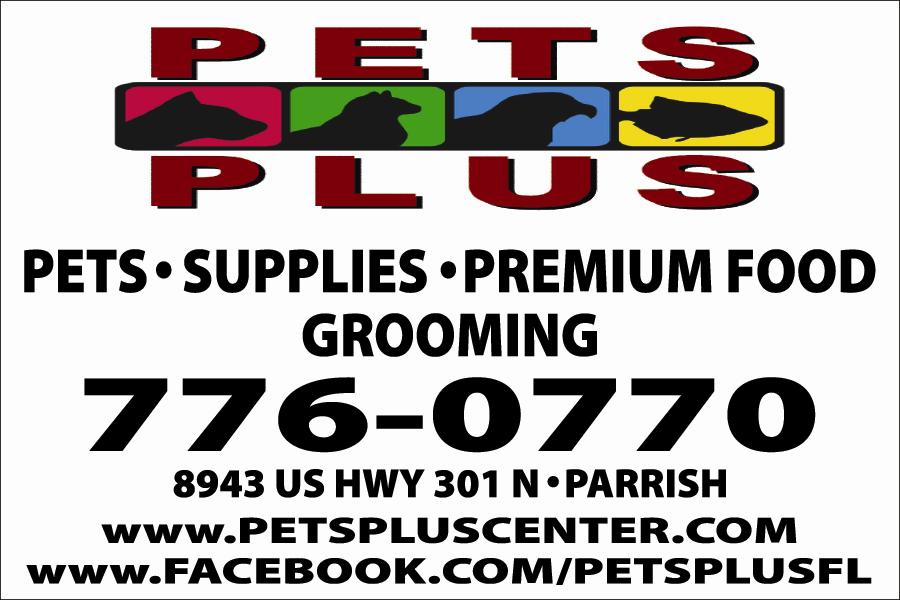 Pets+
8943 US Highway 301 N
Parrish, Florida
34219


Here at Pets Plus+ in Parrish, you will find great prices on quality pet food & supplies, but that's just the beginning of what we offer!

Let our dedicated team give you expert pet advice along with great customer service to help keep your pets healthy and happy.


Phone: (941) 776-0770

Cannon Power Inc.
Cannon Power Sysytems, Inc. provides UPS systems and related critical power systems and services to customers in the telecommunications, e-commerce, medical, manufacturing, and information technology fields.
Phone: (941) 794-6939

David Cannon Well Drilling
12235 US Hwy 301 North
Parirsh34219


David Cannon Well Drilling is a third generation driller and has over 35 years experience serving all central and west coast Florida. Quality and excellence in service have been the foundation for our success throughout these many years.

Phone: 941.776.1471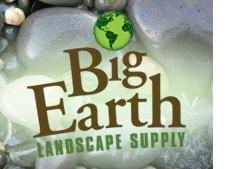 Big Earth
6001 15th Street East
Bradenton, Florida
34203


Big Earth Landscape Supply is where the pros shop for all of their landscaping needs! We offer a full line of landscaping products to help you keep your lawns, shrubs, and trees healthy and looking their best.

We have convenient locations in Bradenton, Sarasota, Tampa and Palmetto. We guarantee to help keep your lawn greener for less!
Phone: 941.755.9299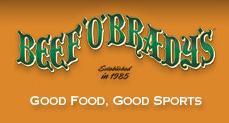 Beef O'Brady's
8913 US 301 North
Parrish, Florida
34219


At Beef 'O' Brady's there are only 3 rules. Come as you are, join the fun and reward your hunger! Looking for some new ways to get your game on, try Beef's NEW St. Louis Ribs, Poblano Chicken, Chef Salad or Grilled Shrimp. Of course, you can't go wrong with Beef's award-winning jumbo sized wings and thick, juicy Steak Burgers either.
Phone: (941) 776-0053
Fax: (941) 776-0054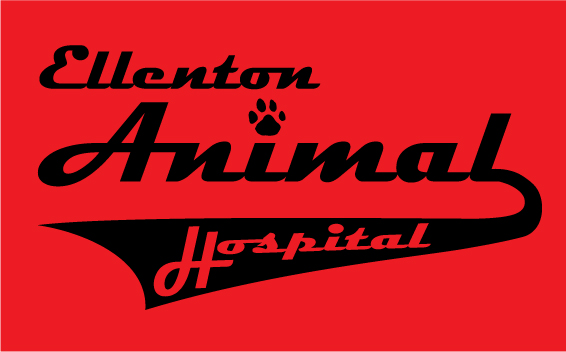 Ellenton Animal Hospital
8123 US Highway 301 N,
Parrish, Florida
34219


Our new, larger facility, featuring 5 exam rooms, is equipped with digital radiology, an in -house lab, a dentistry suite and a state of the art surgical suite with a CO2 surgical laser. Along with our compassionate, customer service oriented staff, these features allow us greater diagnostic and treatment capabilities. As always, we strive to provide the superior full-service veterinary care that your pet deserves
info@ellentonanimalhospital.com
Phone: (941) 776-1100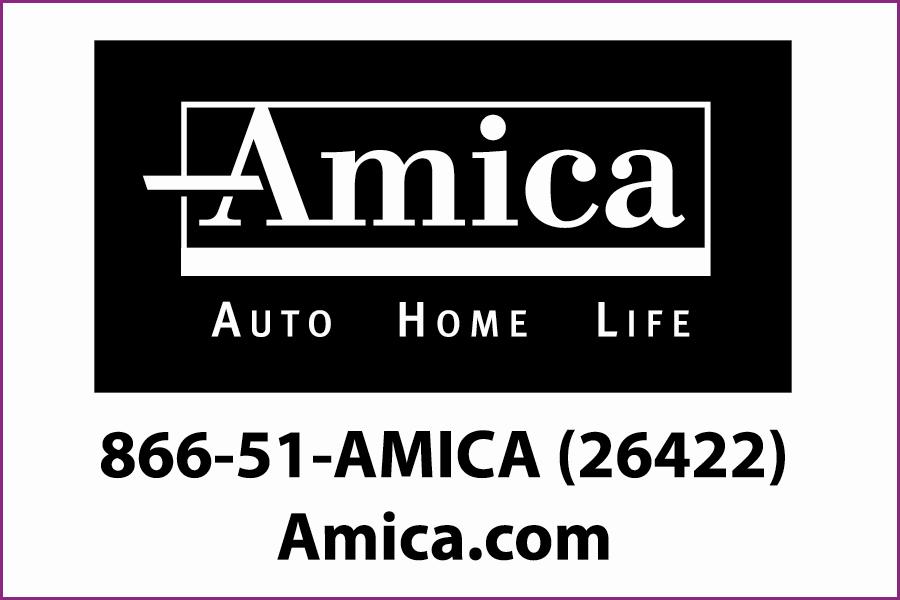 Amica Insurance Company
201 North Franklin Street, Suite 650
Tampa, Florida
33602-5132


Serve the Customer
With more than a century of business know-how to our name, Amica is the oldest mutual insurer of automobiles in the country. We also offer home, marine, personal umbrella liability and life insurance products. Our employees are the key to providing exceptional service to our loyal policyholders.

Phone: 800-242-6422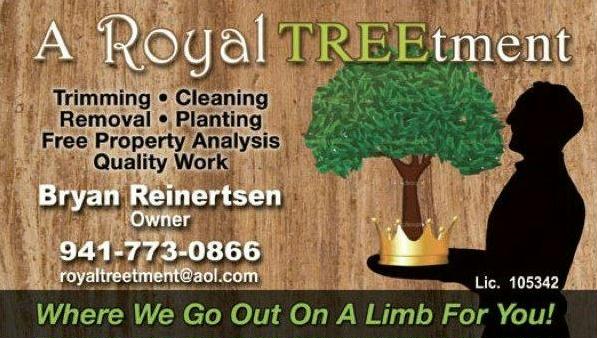 A Royal TREEtment

Bad Boy Bail Bonds
1101 9th Avenue West
Bradenton, Florida
34205


Being arrested can be a frustrating and traumatic experience. If someone you love is in jail, it may be helpful to understand more about what steps to take in order to obtain a release as well as what steps to take after being released.
We are here to help. Part of the way that we do that is by providing you with all the information you need to make a decision concerning bail bonds. If you are concerned about how bail works, how to go about securing your release, what to expect, or what steps to take after the arrest, we can answer those questions for you. We also have more specific information about Florida statute (Chapter 648 and Chapter 903) regarding bail bonds, as well as specifics on different types of bail bonds, such as cash bail, immigration bail bonds, and federal bail bonds. If you are wondering about our services, our pages on bail rates & payment options and why Bad Boy Bail Bonds? may be of help. If someone you love is in custody, visitation information, police stations, jail locations, court locations, bail forms, inmate search, court date search, and other helpful search links for Manatee County and Sarasota County is provided for your convenience.
Our bail bond agents have been licensed and serving the local community for more than a decade. We take pride in our reputation, our professionalism, and our compassion. In order to better assist you, we also provide, free of charge, a copy of the arrest report, notary services, and guidance regarding the court system.



http://www.bradentonsarasotabailbonds.com/Contact-Us.aspx
Phone: 941-799-3278

FHPA
Florida Highway Patrol Aux.
, Florida


The Florida Highway Patrol Auxiliary (FHPA) is a diverse group of community-oriented men and women who donate their time and efforts to make the difficult task of law enforcement safer and more effective for the troopers and citizens traveling our highways.

Publix
2 Loctions in
Ellenton/Parrish, Florida
34222


Our Mission at Publix is to be the premier quality food retailer in the world.

To that end we commit to be:
Passionately focused on Customer Value,
Intolerant of Waste,
Dedicated to the Dignity, Value and Employment Security of our Associates,
Devoted to the highest standards of stewardship for our Stockholders, and
Involved as Responsible Citizens in our Communities.

Phone: (941) 776-8326

Bay Area Insurance
6285 Lake Osprey Drive
Sarasota, Florida


Bay Area Insurance Inc - one agency for all of your insurance needs. Our staff is friendly, knowledgeable, and committed to providing great customer service. Contact us today for a free, no-obligation quote at (866) 544-8841

Intertape Polymer Group
3647 Cortez Road W
Bradenton, Florida
34210


Intertape Polymer Group Inc. (IPG) is an acknowledged leader in the packaging industry. Leveraging its advanced manufacturing technologies, extensive research and development capabilities and a comprehensive strategic acquisition program, the Company believes it has assembled the broadest and deepest range of products in the industry.

IPG manufactures a broad range of packaging products and systems that reflect the needs of both its industrial and retail customers. These include one of the largest offerings of tape available: pressure sensitive and water-activated, carton-sealing, masking, filament, flatback, cloth/duct, double-coated, high performance specialty, electrical, automotive, and HVAC tapes. Additional products include shrink film and stretch film as well as carton-sealing equipment, ink jet printing systems and labeling systems.

IPG is a leader in the engineered coated products and flexible intermediate bulk container (FIBC) industries. With heavy emphasis placed on R&D, IPG is bringing to market many innovative new products for the agricultural and structural fabrics industries. Established in 1981 with headquarters in Montreal, Quebec and Bradenton, Florida, IPG employs approximately 2,000 employees with operations in 16 locations, including 11 manufacturing facilities in North America and one in Europe.
Phone: 800-474-8273

Georgia Carpet World
5425 14th Street
Bradenton, Florida
34207


At Georgia Carpet World you save because we save! We buy truckloads of name-brand carpet, laminates, and wood flooring at truckload prices and pass the saving on to you!
Phone: (941) 758-4425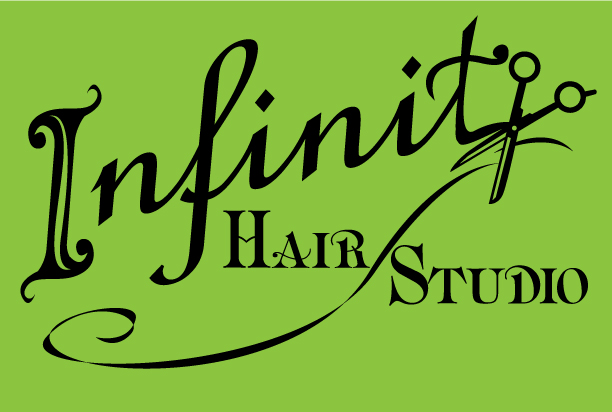 Infinity Hair Studio
433 10th Ave
Palmetto, Florida
34221



Phone: (941) 723-1962

Ace Hardware
7028 US 301 N
ELLENTON, Florida
34222


Ace stores - nationwide, 4,400 of them - come in all sizes and shapes. We have small, urban stores, large rural stores and everything in between. Ace stores offer a wide variety of home improvement products, plus niche items and services relevant to the community. And of course, every Ace store offers that famous friendly, expert advice and service that sets Ace stores apart from all the rest.


Phone: 941-729-6062
Fax: 941-729-5678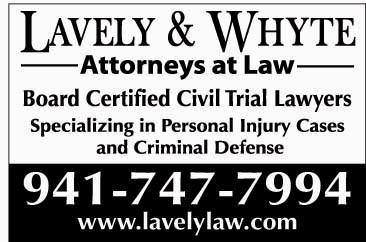 Lavely & Whyte Attorneys at Law
101 Riverfront Boulevard, Suite #120
Bradenton, Florida
34205


The lawyers of Lavely & Whyte, P.A. have over 40 years of experience litigating motorcycle injuries, auto accidents, injuries to children, catastrophic injuries, other personal injuries and criminal cases.
Phone: (941) 747-7994
Fax: (941) 748-1794

Paper Connexion Inc.
A dynamic sales and marketing organization established in 1987. The Paper Connexion specializes in foodservice packaging, paper products, and safety products. Partnering with the industries leading manufacturers and distributors we provide solutions to Florida's restaurant operator's based off their business needs. Whether it is to increase sales, increase profits, or reduce their cost, we have a solution that is right for their operation.
Phone: 941-776-7122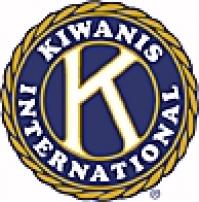 Kiwanis of Bradenton
1401 21st Ave. West
Bradenton, Florida
34205


Kiwanis International was founded January 21, 1915, in Detroit, Michigan, by Allen Simpson Browne, a Moose lodge organizer, and Joseph G. Prance, a tailor. Kiwanis is an organization devoted to the principle of service; to the advancement of individual, community, and national welfare; and to the strengthening of international goodwill. Kiwanis membership spans the globe, with more than 300,000 members in more than 8,000 clubs in 79 countries, giving on average $70 million and 6.5 million volunteer hours for community service each year.

UnderCut Graphics
805 10th Avenue West
Palmetto, Florida
34221


Under Cut Graphics is not your ordinary sign shop, We Custom Create each and every job for you. Working together we can create a custom eye catching layout for your business. Many projects that the large "corporate" shops do not want to handle we can help with, projects big and small. Just bring us your ideas and we can work together to bring your ideas to life.

We print full, high quality 100% digital signs, banners, posters, decals, magnetics, counter decals, vehicle & fleet graphics, even digital prints over 50", in crisp clear full color. All of our work is performed using only top quality materials. We do not cut corners and use inferior products, only the best available products are used.

We help to keep your costs down because we have a very low overhead, We have a competent staff who can assist in all phases of your project. We give each of our clients quality, unsurpassed attention and offer complete satisfaction.
Phone: 941-224-1530

APG Electric
4825 140th Avenue North, Suite K
Clearwater, Florida
33762-3822


APG Electric, Inc. is a full service electrical contractor serving customers across West Central Florida since 1984, now with upwards of 250 employees and annual sales in excess of $30 million. From conceptual design through construction to annual maintenance, we do it all. Our professionally trained team is efficient, friendly and delivers cost-effective solutions—on time and within budget.
That's our promise to you!

Phone: 727.530.0077
Fax: 727.530.0045

Bradenton Lawn And Fun
6004 43rd Ave W
Bradenton, Florida
34209


For over 15 years Bradenton Lawn & Fun has been providing quality lawn maintenance sales and service to the bay area. We cater to both residential and commercial cutters. Bradenton Lawn & Fun stocks a wide variety of lawn mowers, string trimmers, edgers, chainsaws, backpack and hand held blowers, as well as all of the parts and knowledge to keep them running for years to come. We pride ourselves on servicing what we sell, and as a patron of Bradenton Lawn & Fun we provide top notch service that our customers have come to expect.

Phone: 941-792-1122

Champs Sports
311 Manatee Ave
Bradenton, Florida


Champs Sports is one of the largest, athletic sports-specialty retailers in North America. We have over 580 stores (mostly mall-based) throughout the U.S., Canada and Puerto Rico/Virgin Islands. We bring to the table an arsenal of the finest, freshest athletic apparel, footwear , and accessories you'll find anywhere. We believe that through our brands and our knowledgeable sales associates, we can claim the high ground as the authority on Game, and we're here to help you up your own personal Game. Order Online or Call 1.800.991.6813

Phone: 941-748-0577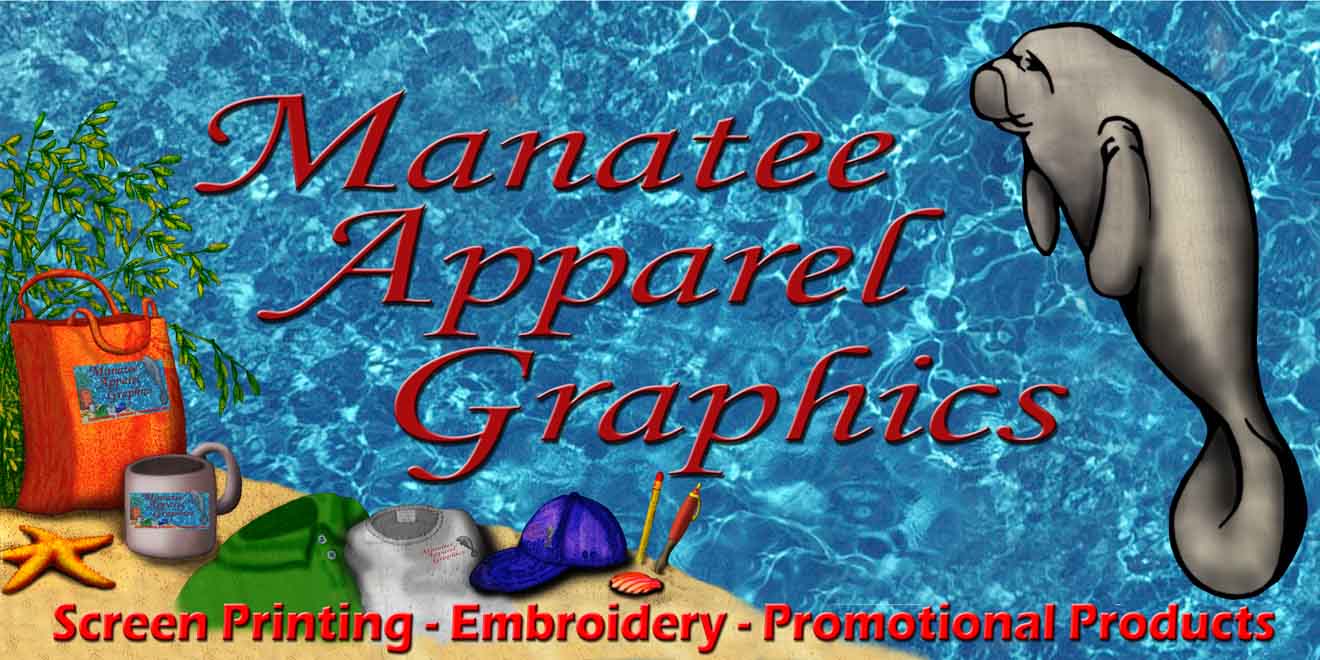 Manatee Apparel Graphics
1130 9th St. West
Bradenton, Florida
34205


Established in 1987, Manatee Apparel Graphics offers custom Screen Printed and Embroidered garments and apparel. In addition to apparel we offer Promotional items that will fit any need. To eliminate the "Middle Man" all of our Screen Printing and Embroidery is performed by us. We maintain a large showroom containing many garment and Promotional item samples. Our 7400sq. ft. facility is located two blocks north of McKechnie Field in Bradenton, Florida. Our business hours are from 9am-5pm Monday-Friday, so visit us today
you'll be glad you did!
art@manateeapparel.com
Phone: (941)746-6353
Fax: (941)714-0503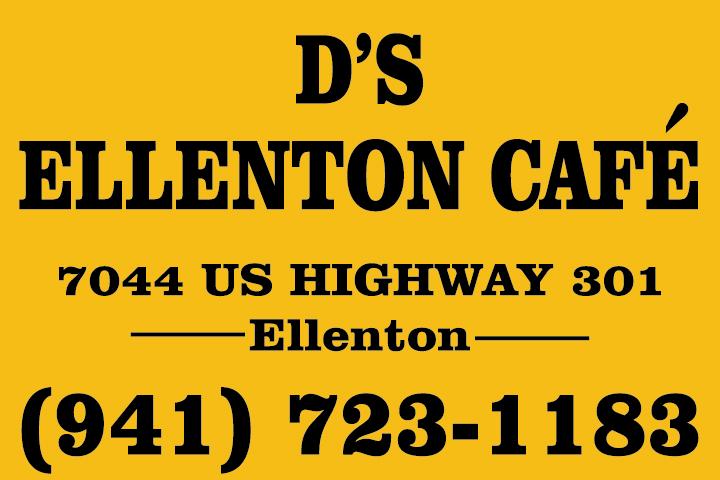 D's Ellenton Cafe
7044 Us Highway 301 N
Ellenton, Florida
34222


Cuisine: American, American Contemporary, American Traditional and Classic, Bagels, Baked Goods, Pancakes
Phone: (941) 723-1138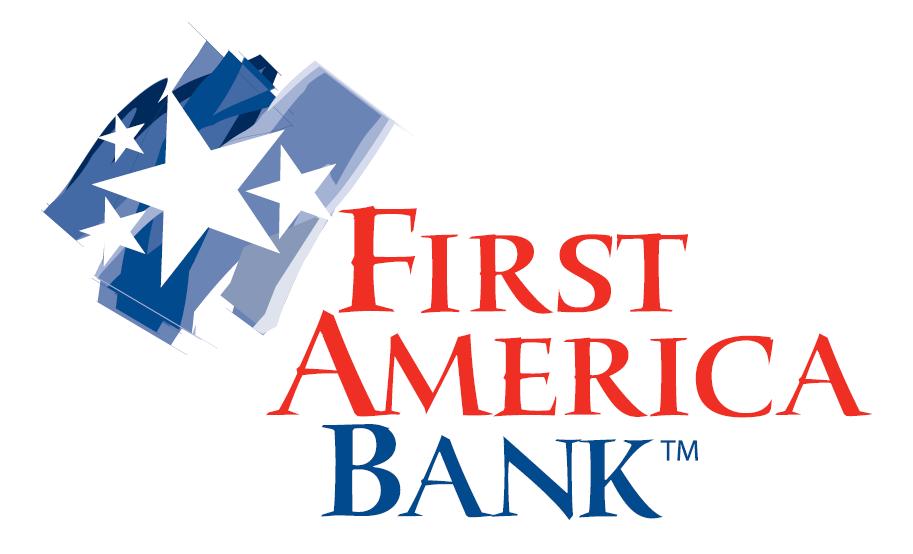 First America Bank
410 8th Avenue West
Palmetto, Florida
34221


The mission of the Bank is to provide high-quality financial products with personalized customer service. First America's strategy is to cater to consumers, professionals, small businesses, developers and commercial real estate investors by offering quality, professional financial services. First America intends to build its deposit base and loan portfolio through service-oriented relationship banking.
Phone: 941-761-7080
Fax: 941-798-2891

Leisure Products
4709 US Hwy 301
Ellenton, Florida
34222


Leisure Products, Inc. and Trailer Supercenter house all the famous brands, from E-Z-GO to Yamaha, From Continental Cargo to Emerson, our staff has the expertise to assist you with any questions on all of the brands we stand behind.
Come into our showroom and experience what is the service excellence of Leisure Products, Inc. and Trailer Supercenter.

Phone: 941.722.1957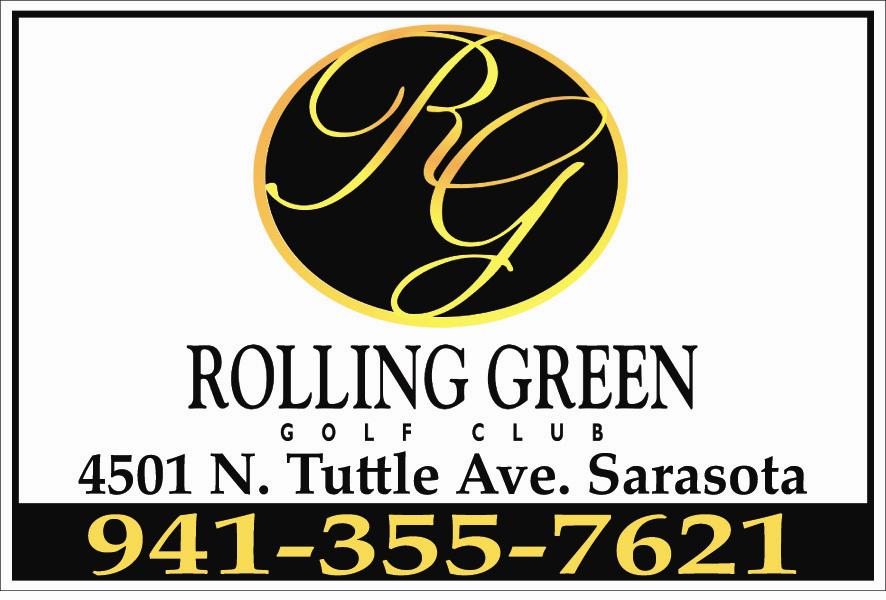 Rolling Green Golf Club
4501 N. Tuttle Ave
Sarasota, Florida


Rolling Green is a par 72 layout with tree-lined fairways and large greens. The course is known throughout Sarasota for its collection of challenging par 3 holes. Rolling Green offers four sets of tees. The course plays to nearly 6,500 yards from the back tees while the forward tees play about 5,000 yards.

There is a full driving range, plus practice greens for putting and chipping. PGA golf instruction is available for players at all ability levels. The restaurant at Rolling Green is a Sarasota institution, especially famous for its' breakfast!
Phone: 941-355-7621