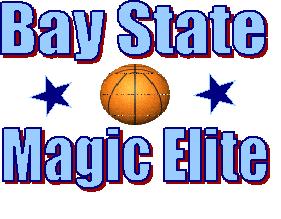 Friday, March 3
Finns are flyin' as Winthrop wallops Weston

Friday, March 3, 2006 - Updated: 12:19 AM EST

The Finn sisters took care of business on the basketball court for Winthrop last night.

Courtney and Kristen Finn scored 14 points apiece to lead four players in double-digit scoring as No. 2 Winthrop (18-3) rolled to a 67-45 victory over Weston in a Div. 3 first-round contest.




Katie Murray drops 20


OSTERVILLE - Katie Murray had a game-high 20 points and did an outstanding job of reading the court yesterday, making seven steals as Falmouth Academy routed Cape Cod Academy.

Megan Canterbury added 13 points, 10 rebounds and eight steals for the Mariners, who improve to 3-2.

After a slow start in which CCA was held to four first-half points, the Seahawks (1-2) came out much more aggressively in after the break.

Sarah Kugler scored all of her nine points in the second half, and Kendra Hickman (eight points) turned in a fine offensive game.



Thursday, January 5
Another Rehnquist is holding court

Thursday, January 5


Adams lifts Falmouth girls


January 5, 2006

Adams lifts Falmouth girls
CAPE COD TIMES
BRIDGEWATER - Freshman Alex Adams hit three 3-pointers in the final three minutes, including the game-winner with seven seconds to play as Falmouth defeated Bridgewater-Raynham 32-30 yesterday in girls basketball.

The Clippers trailed throughout but hung tough to improve to 3-3. Kristen Kelly and Nicole Leblanc both played strong games.

Adams finished with 15 points, all of which came in the second half.